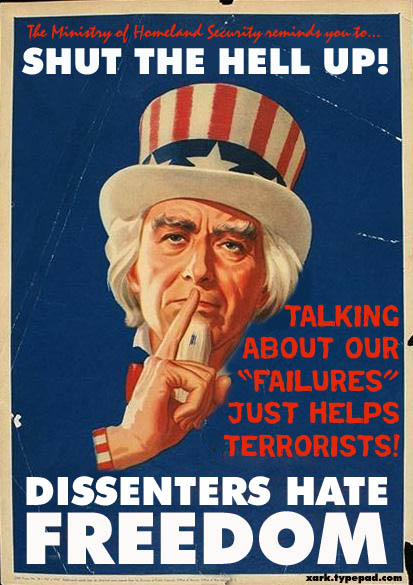 Because, after all, the Leftists and Mr Obama want nothing more than to increase your freedoms.  Because, after all, the Republicans and Conservatives want nothing more than to negate your freedoms.
I say: uh, no.  Your freedoms are entirely repressed by the Left.  And this continues to prove that notion:
Proposed law scheduled for a vote next week originally increased Americans' e-mail privacy. Then law enforcement complained. Now it increases government access to e-mail and other digital files.
A Senate proposal touted as protecting Americans' e-mail privacy has been quietly rewritten, giving government agencies more surveillance power than they possess under current law, CNET has learned.
Patrick Leahy, the influential Democratic chairman of the Senate Judiciary Committee, has dramatically reshaped his legislation in response to law enforcement concerns, according to three individuals who have been negotiating with Leahy's staff over the changes. A vote on his bill, which now authorizes warrantless access to Americans' e-mail, is scheduled for next week.
This wasn't occurring under Bush I or Bush II or under Reagan.  It is occurring under His Majesty, Barack Hussein Obama — THE ONE.
Let there be no mistake: whatever privacy may exist in the world, will now be mostly gone under this senate bill.
Whatever revelations I wanted in years past, I would have had to mandatorily solicit under any number of crafted warrants.  Either search or arrest.  They're not that tough.  But they are lawful.  If I wanted access as a Detective, I had to write and submit various and sundry but very specific and applicable warrants.  To a very specific court.
Warrants grant access to either things or persons.
Under Obama: no.
Under Obama: freedoms DIMINISHED.
BZ