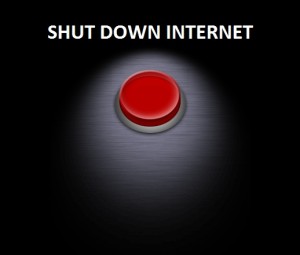 From the WeeklyStandard.com:
Next week the United Nations' International Telecommunications Union will meet in Dubai to figure out how to control the Internet. Representatives from 193 nations will attend the nearly two week long meeting, according to news reports.
"Next week the ITU holds a negotiating conference in Dubai, and past months have brought many leaks of proposals for a new treaty. U.S. congressional resolutions and much of the commentary, including in this column, have focused on proposals by authoritarian governments to censor the Internet. Just as objectionable are proposals that ignore how the Internet works, threatening its smooth and open operations," reports the Wall Street Journal.
"Having the Internet rewired by bureaucrats would be like handing a Stradivarius to a gorilla. The Internet is made up of 40,000 networks that interconnect among 425,000 global routes, cheaply and efficiently delivering messages and other digital content among more than two billion people around the world, with some 500,000 new users a day.
The internet IS and WAS a major "game changer" on the planet.
Bill O'Reilly hates it.  I happen to love it: the Libertarian in me —
— for any number of reasons, not the least of which is its freedom.  It's — as yet — total and rampant freedom, within purpose.
It's the absolute Wild West and an amazing gift — all at once — in a tumultuous rumble of staggering mayhem.
Just like human beings, it's as good or as bad as we are.
But it's also The Great Equalizer.
If I knew the HTML, I could have a website every bit as gorgeous, intuitive, extensive, professional, graphically intense or beautiful as that of Rolls-Royce or Exxon-Mobil or Hyundai or Fuji Heavy Industries.  Sometimes the most powerful companies have the worst-looking websites.
There is, truly, great equilibrium in the internet.
It is terribly bad.  Yet it is terribly good.
It deserves — it must — have its freedom protected.
BZ