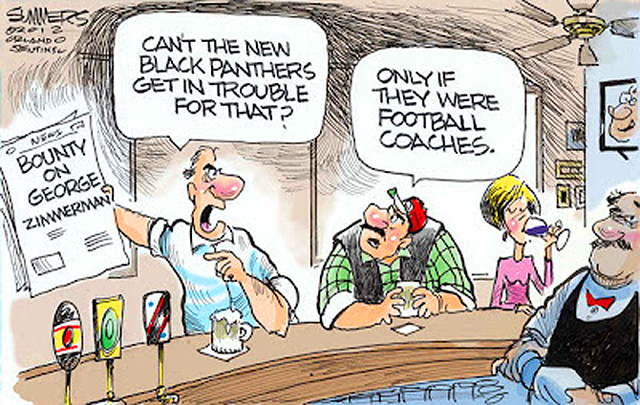 Why?
Because in USA Today he was quoted as saying:
"For me, you don't ever want to be defined by the color of your skin. You want to be defined by your work ethic, the person that you are, your character, your personality. That's what I've tried to go out and do.  I am an African-American in America. That will never change. But I don't have to be defined by that.''
Robert Parker, a black ESPN commentator, disagrees — as he called Robert Griffin III a "cornball brother."  Translated: you're not sufficiently "down" for blacks.
Apparently Mr Parker has never heard of or read anything of Martin Luther King, Jr:
"I have a dream that my four little children will one day live in a nation where they will not be judged by the color of their skin, but by the content of their character."
Additional black hypocrisy, anyone?
BZ