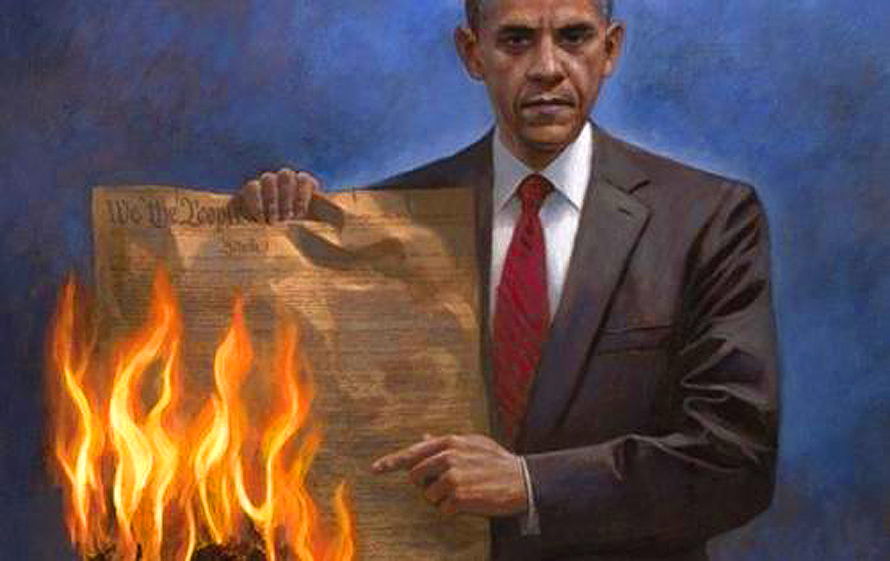 It's fact, it's right in front of our faces and — yes — desired by the Left.  As introduced by Demorat Jose Serrano of NY:
U.S. Rep. Josè Serrano, D-N.Y., once again quietly introduced a resolution that would allow President Obama or any president to serve an unlimited number of terms, according to a report.
According to GovTrack.US, Rep. Serrano introduced House Joint Resolution 15 on Friday. The resolution is described as:
"Proposing an amendment to the Constitution of the United States to repeal the twenty-second article of amendment, thereby removing the limitation on the number of terms an individual may serve as President."
This resolution was assigned to a congressional committee on January 4, 2013, which would have to consider it before it would be sent to the House or Senate.
The bill was a reintroduction of House Joint Resolution 17 presented by Rep. Serrano in 2011. That resolution was never sent to committee.
So: why not allow an unlimited number of presidential terms?
Because, in my opinion, the wants of the bulk of the electorate just became abundantly clear this past November of 2012: give us more state and federal FREE CHEESE.  The parasites in the country are, now, roughly numerically on par with the hosts.  The producers and the consumers.  Taxpayers and non-taxpayers.
The national hard drive has been corrupted: corrupted by the elitist Worms in DC and the spreading Virus of Free Cheese.
Don't you find it odd that the only persons who want the 22nd Amendment abolished are those on the Left?  And don't you find it odd that the only presidential term under which the bill is introduced is that of Mr Obama's?
Because, after all, there's never any veracity to those incredibly crazy and suspect Right Wing Conspiracy Theories.
Is there?
BZ
P.S.
The 22nd Amendment reads, in full:
Amendment XXII
Section 1.
No person shall be elected to the office of the President more than twice, and no person who has held the office of President, or acted as President, for more than two years of a term to which some other person was elected President shall be elected to the office of the President more than once. But this article shall not apply to any person holding the office of President when this article was proposed by the Congress, and shall not prevent any person who may be holding the office of President, or acting as President, during the term within which this article becomes operative from holding the office of President or acting as President during the remainder of such term.
Section 2.
This article shall be inoperative unless it shall have been ratified as an amendment to the Constitution by the legislatures of three-fourths of the several states within seven years from the date of its submission to the states by the Congress.