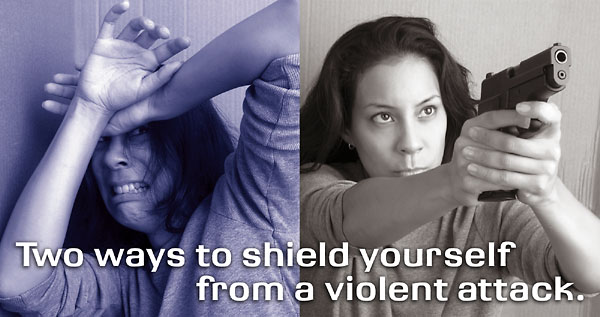 The photo at left is the paradigm Diane Feinstein wants for women in the US.
From TheHill.com:
Sen. Dianne Feinstein (D-Calif.) and a group of Senate Democrats on Thursday introduced legislation to ban the sale and manufacture of more than 150 types of semi-automatic weapons with military-style features.
Feinstein's bill will expand the criteria for classifying military-style assault weapons from a 1994 law, which lapsed a decade later. Her new measure will ban the sale of about 150 types of firearms, including some rifles and handguns, as well as the sale of high-capacity magazines, according to USA Today.
The bill will exempt firearms used for hunting and will grandfather in guns and magazines owned before the law's potential enactment. However, the grandfathered weapons will be logged in a national registry.
Unlike the 1994 assault-weapons ban, there is no sunset provision in Feinstein's newest gun-control bill.
What are the details?  To begin:
The bill would ban the sale, transfer, manufacture and import of all semi-automatic rifles and pistols that can accept detachable magazines and have at least one military feature.
It would also ban semi-automatic rifles and handguns that have fixed magazines capable of carrying more than 10 rounds and all semi-automatic shotguns that have folding or detachable stocks, pistol grips, forward grips, or fixed magazines with room for more than five rounds.
It includes a grandfather clause that would exempt assault weapons "lawfully possessed" on the date of enactment. Background checks would be required prior to the sale or transfer of weapons exempted under the clause.
From TheDailyCaller.com:
WASHINGTON — California Democratic Sen. Dianne Feinstein staged a dramatic press conference Thursday on Capitol Hill with 10 weapons at her side and unveiled legislation instituting a government ban on more than 150 types of firearms, including rifles, pistols and shotguns.
Flanked by other anti-gun liberal lawmakers, including New York Sen. Chuck Schumer and Illinois Sen. Dick Durbin, Feinstein announced the introduction of the "Assault Weapons Ban of 2013."
Here is the closest to a concrete list of banned weapons I can, to this hour, determine (click on photo to enlarge), as well as this link from Senator Feinstein: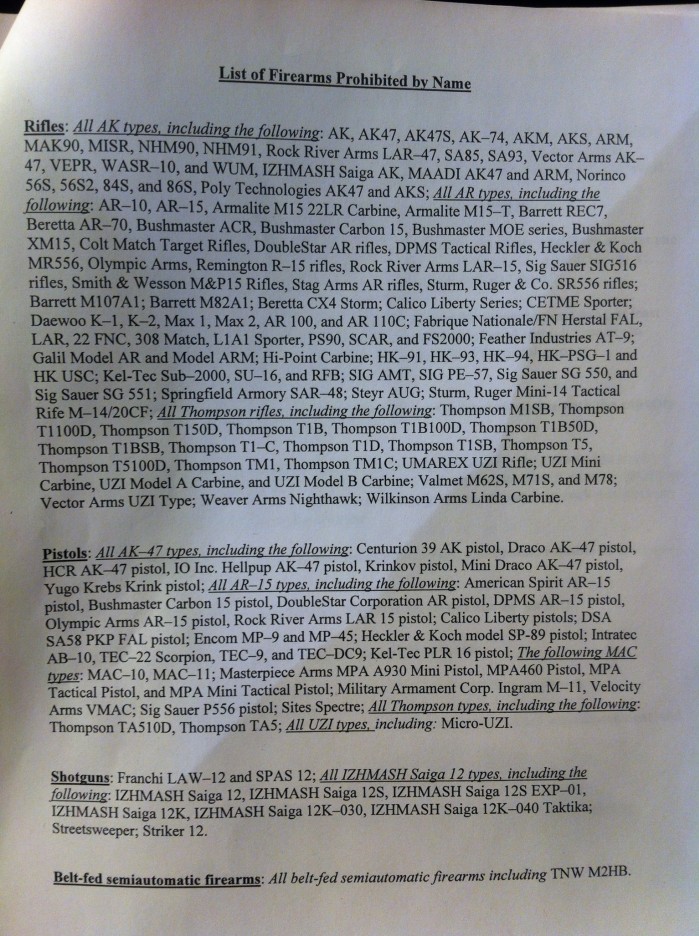 BZ