Yes, I am a bit late to this party, but I post what I can when I am made aware.
First, the photo that confirms: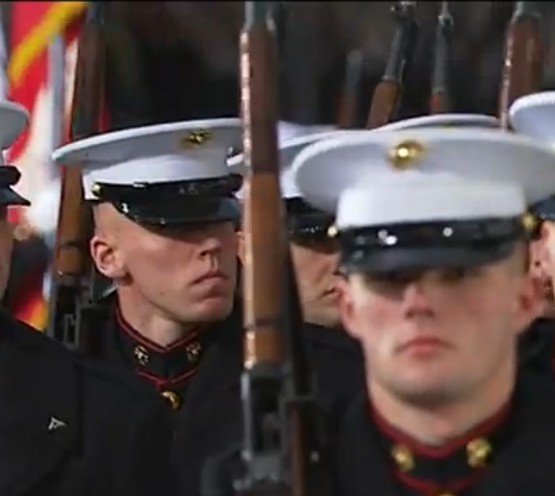 Second: check the website of BobOwens.com:
David Codrea has revealed that President Obama has so little regard for the United States Marines risking their lives under his command life that they were forced to dismantle their already empty parade rifles for his second inauguration parade. This is nothing less than a slap in the face of the Corps:
"Didn't know the Marines had to take the bolts out of their rifles for the Inaugural," an email forwarded to Gun Rights Examiner from a United States Marine Corps source observed. "Wonder if someone can explain why [they] would be marching in the inaugural parade with no bolts in their rifles!"
The email linked to a YouTube video of the 57th Presidential Inaugural Parade, embedded in this column, featuring Bravo Company Marines from the Marine Barracks Washington. Sure enough, the observation in the email is confirmed by watching the video, with screen shots provided in the photo and slide show accompanying this article.
Question for you: do you think that was a decision made at a USMC level, or was it a decision made at an — ahem — "higher" level?  I'd like my military readers to weigh in.  I know what my thought is.  .  .
BZ