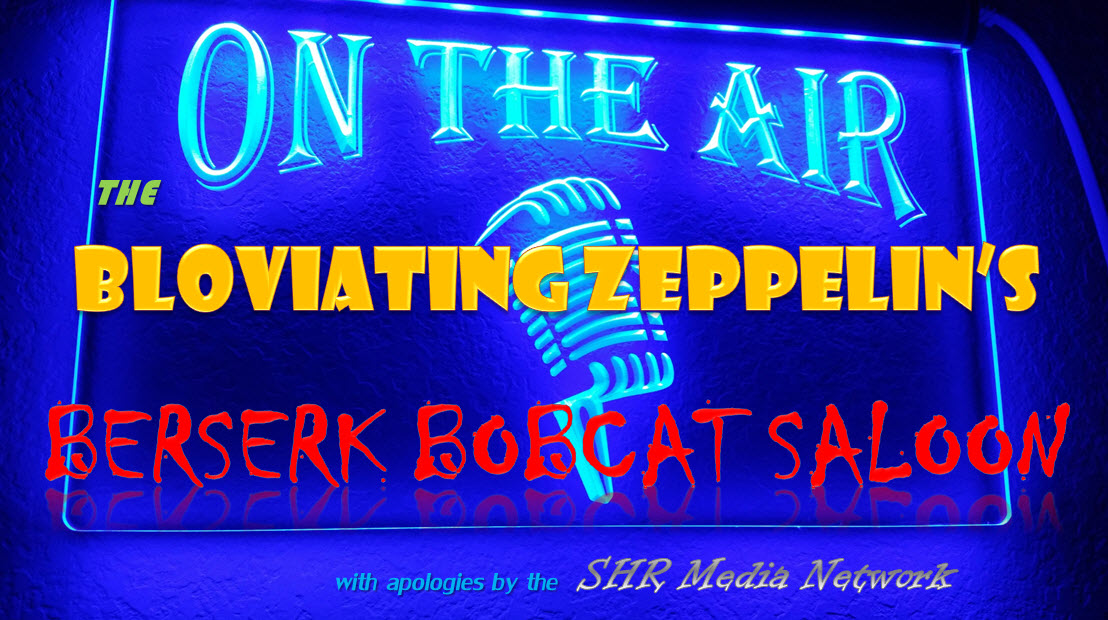 My thanks to the SHR Media Network for allowing me to broadcast in their studio and over their air twice weekly, Tuesdays and Thursdays, as well as appear on the Sackheads Radio Show each Wednesday evening.
Listen to "BZ's Berserk Bobcat Saloon, Tuesday, March 7th, 2017" on Spreaker.
Tuesday night on the Berserk Bobcat Saloon:
German Police speak out about Islam;
Dr Ben Carson's comments about black as immigrants;
Leftists leave $1 million cleanup job at Dakota Pipeline site, abandoning puppies;
President Trump's Tweet about his campaign being hacked by Barack Obama;
Please join me, the Bloviating Zeppelin (on Twitter @BZep and on Gab.ai @BZep), every Tuesday and Thursday night on the SHR Media Network from 11 PM to 1 AM Eastern and 8 PM to 10 PM Pacific, at the Berserk Bobcat Saloon — where the speech is free but the drinks are not.
As ever, thank you so kindly for listening, commenting, and interacting in the chat room or listening via podcast.
BZ