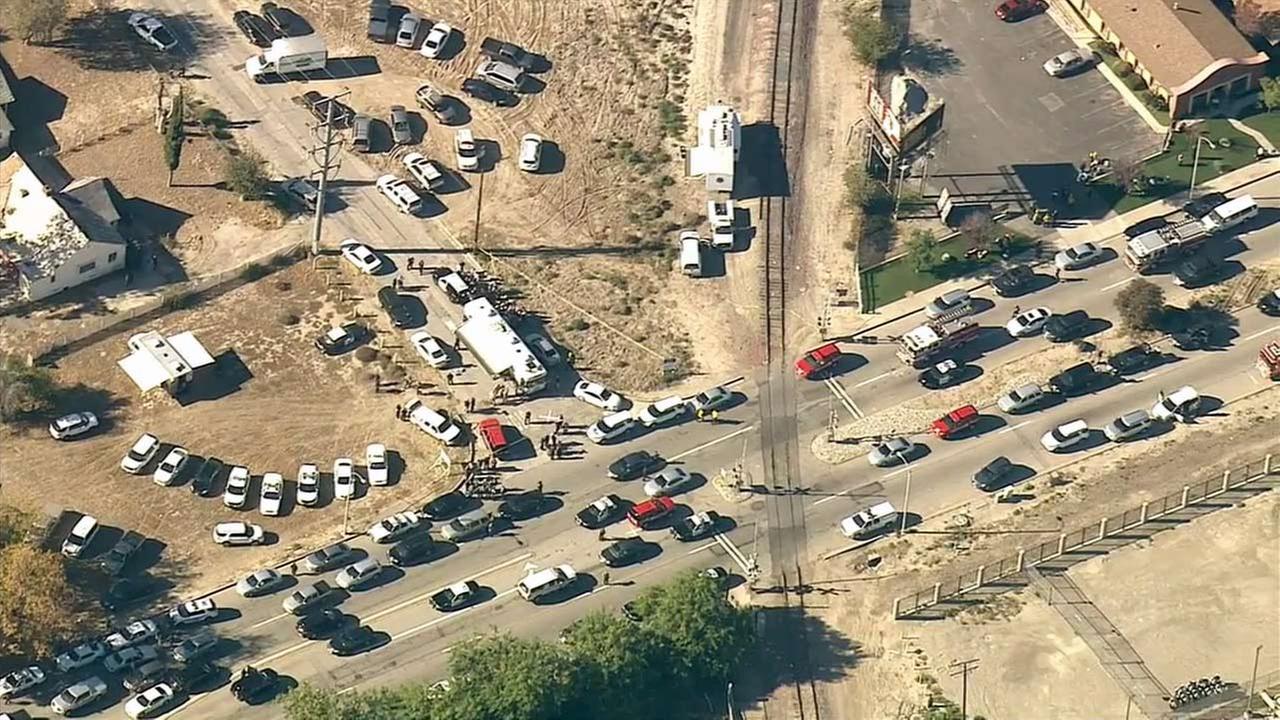 From CBSLocal.com:
14 Dead, 14 More Wounded In San Bernardino; As Many As 3 Gunmen Believed To Have Fled Scene

SAN BERNARDINO (CBSLA.com) — Fourteen people were confirmed killed and 14 more wounded in a mass shooting at a San Bernardino community social services building.

"We do have some preliminary numbers of upwards of 14 people that are dead and upwards of 14 people that are injured," said Chief Jarrod Burguan of San Bernardino Police.

The shooting that was first reported at about 10:59 a.m. at the Inland Regional Center, 1365 South Waterman Avenue. The gunfire erupted in a conference room being rented by an outside group, according to Mary Beth Fields of the Inland Regional Center. She said she was not aware of which outside group, but another worker told reporters he believed the group was a San Bernardino County public agency.
The three gunmen escaped in a GMC Yukon, which was discovered later.
This was a heavily planned, prepared, coordinated and well-thought-out attack.  Why did three armed and masked men with body armor break into a conference room featuring a social services luncheon for the San Bernardino Department of Public Health?
My initial thought?  This isn't ISIS terror, this is personal.  This stems from a personal predicating event.
There is much more to this than meets the eye.
Much more.
Because so much of it just doesn't pass the so-called "smell test."
BZ