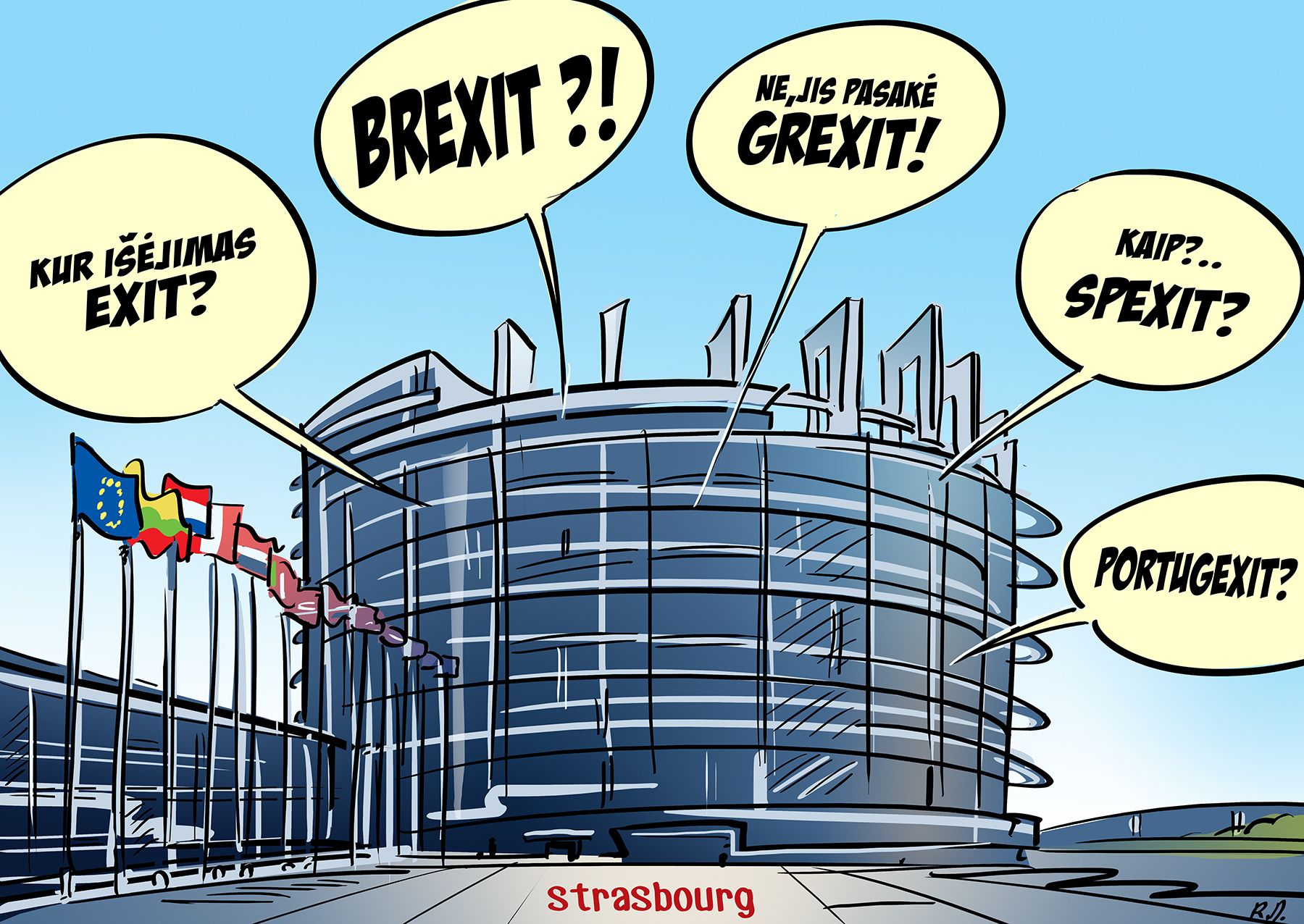 Because everyone thinks they can "do" Socialism better than the last guy.
Not like Obaka isn't trying.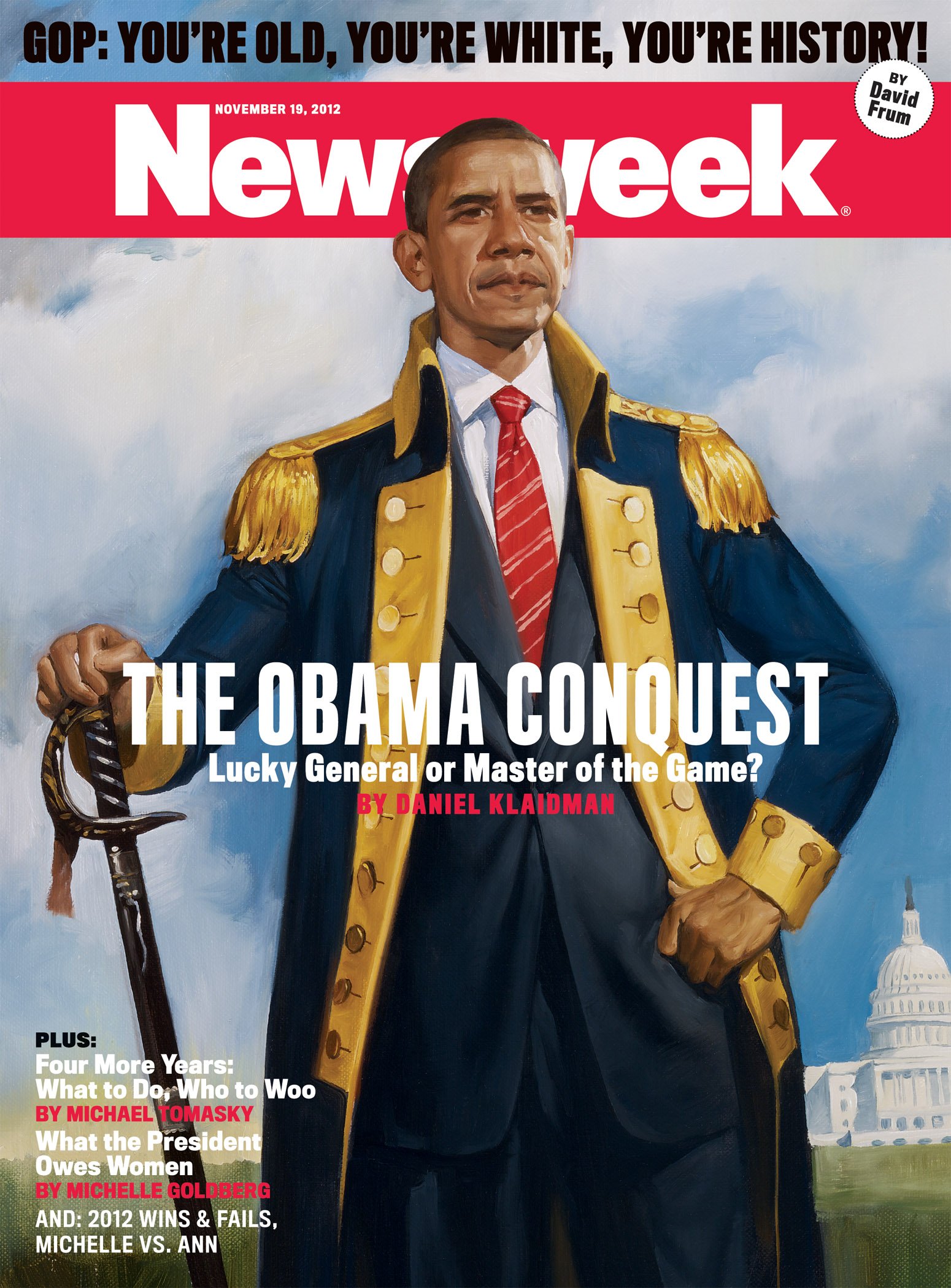 Just ask Lenin or Stalin or Chavez or Castro or Mao or Maduro.  There's a lot to be said for a diktat.  It simplifies a lot of things.  "Streamlining," you might say.
Why don't we just let British media explain things right off the bat?
From the UKExpress:
European SUPERSTATE to be unveiled: EU nations 'to be morphed into one' post-Brexit

by Nick Gutteridge

EUROPEAN political chiefs are to take advantage of Brexit by unveiling their long-held plan to morph the continent's countries into one GIANT SUPERSTATE, it has emerged today.

The foreign ministers of France and Germany are due to reveal a blueprint to effectively do away with individual member states in what is being described as an "ultimatum". 
Right.
An ultimatum because those in favor of REMAIN cheated and, despite that, lost at the polls.  Their first thought — following the shock of it all — was to nullify the vote.  They didn't get their way.  That can't happen.  They are Leftists.  The proles, the groundlings, the serfs, the pawns, the unwashed, the uneducated, they must obey.  "Too many ignorant people in the UK.  We need to push their votes aside and do what we, the parliament, know is best for those brain-dead Britons who voted for Brexit."
In other words: to hell with you dimwit voters.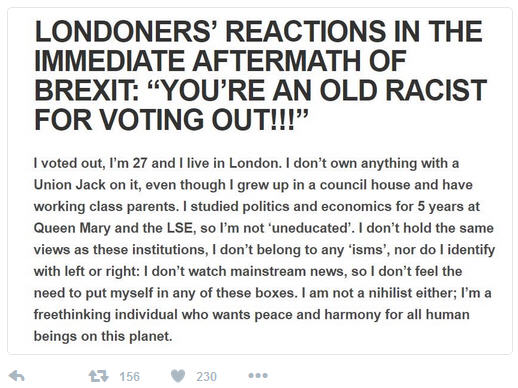 Because, after all, those persons silly enough to vote for Brexit were clearly uneducated.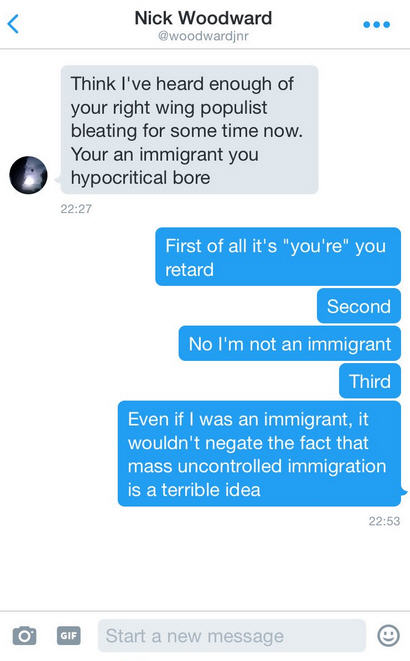 Or perhaps they consisted of those who were actually thinking human beings and respected the right of cultures and countries to exist on their own?
Nah.  Racist, sexist, xenophobic, anti-immigrant, anti-Elitist, anti-Socialist, anti-Globalist, anti-Leftist.
But — oh my — it so gets better:
Controversially member states would also lose what few controls they have left over their own borders, including the procedure for admitting and relocating refugees. 

The plot has sparked fury and panic in Poland – a traditional ally of Britain in the fight against federalism – after being leaked to Polish news channel TVP Info. 
Listen:
Under the radical proposals, EU countries will lose the right to have their own army, criminal law, taxation system or central bank, with all those powers being transferred to Brussels. 
Turning all power over to Brussels, Belgium.  Repeat: all.  Sufficiently onerous for you yet?
But others see the Brexit vote as an opportunity to push ahead with the European elite's long-cherished dream of creating a United States of Europe.

Spain's foreign minister Jose Manuel Garcia-Margallo has called for "more Europe" whilst Italy's finance minister, Carlo Padoan, is advocating a common budget for the eurozone states. 
Precisely.  A "United States of Europe" where they can finally put their boot-heels to that upstart US child.
Finally:
And Emmanuel Macron, France's economy minister, wants to go even further and set up a common eurozone treasury which would oversee the permanent transfer of funds from wealthier northern Europe to shore up Mediterranean economies. 
There; the cat is out of the bag.  Euro Elitists want that forced transfer of wealth from the "greedy, evil Big States like Germany" to the poor needy states like Greece — who make execrable decisions, grant little if any input to the kitty, but want to take as much as possible from the central till.
You know it by the name of Socialism.
And it is unsustainable.  Just peek at Venezuela.
Let me say this again, Euro Elitist Leftists: people voted to opt out of the EU because Britons saw their country disintegrating before their very eyes.  They saw their culture — and make no mistake, the British indeed have a clear and lengthy culture — crumbling outside their doors.  They saw their values and mores being overshadowed by everyone and everything un-British.
Then they said: enough.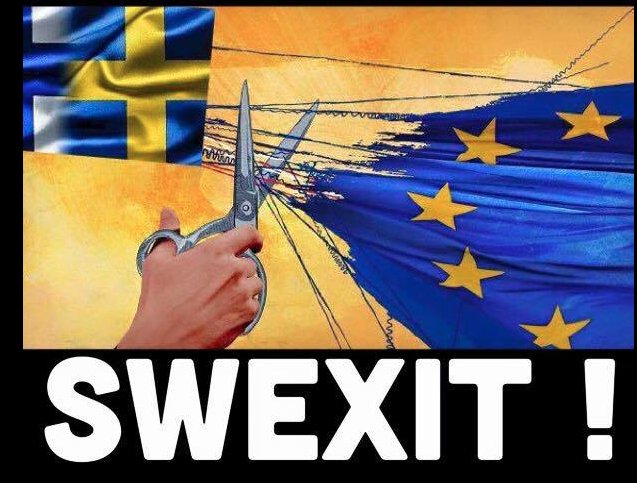 Overall, bad news for the European Union:
The EU should regard the referendum result as a wake-up call. Discontent with how the bloc operates isn't restricted to Britain. A survey of more than 10,000 voters across Europe published by the Pew Research Center earlier this month showed rising dissatisfaction. The proportion of French respondents with a favorable view of the EU, for example, slumped to 38 percent from 69 percent in 2004; in Spain the deterioration was to 47 percent from 80 percent.
BZ
P.S.
If the Brits have "Brexit," then how about Departugal?  Italeave?  Fruckoff?  Czechout?  Oustria?  Finish?  Slovlong?  Latervia?  Byegium?  Leaving only Germlonely?
By the way, two excellent articles on the Brexit here and here.