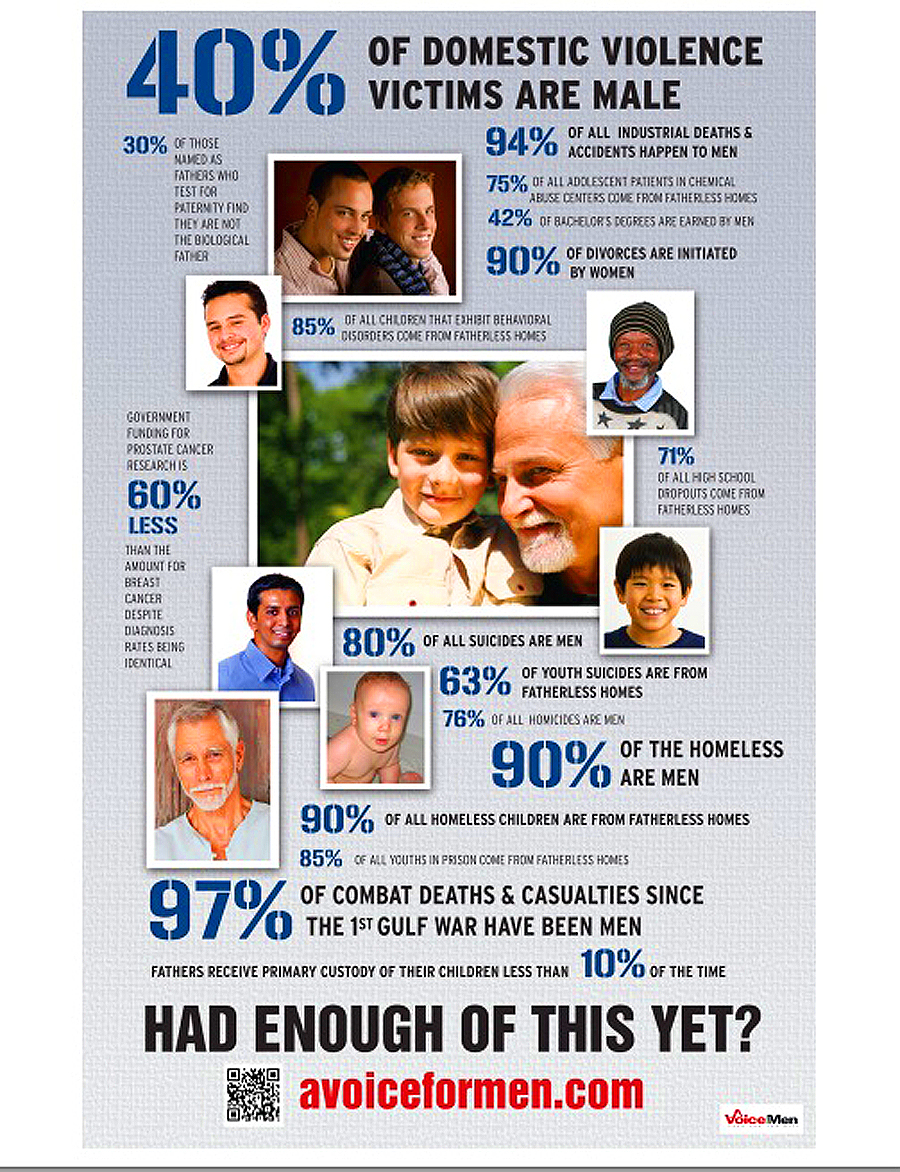 Building on my Thursday post, I provide this now from BreakPoint.org:
Talking Like a Woman
by Kim Moreland
Blurring of lines between the sexes is having an effect on some men. Scientists from the University of California have found that some men are talking like women.
I wonder if this problem is creeping up because so many boys are being raised by a single parent–namely, a mother.
And the very first comment?
Comments:
A final observation:
These are the same men who, later, will be second-guessed by women as to why they won't make decisions, why they won't open doors, and why they don't seem to act like men at all.
Real women want real men.  Not women camouflaged as men.
Simple as that.
BZ