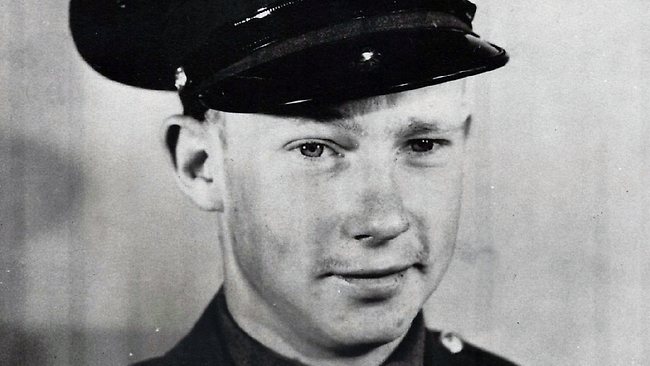 From the NYDailyNews.com:
He died a soldier: World War II vet killed in beating tried to fend off attackers, cops say
by Joe Kemp
Delbert (Shorty) Belton, 88, tried to fight back when two teens attacked him in a Spokane, Washington, parking lot, police said. One suspect, Kenan Adams-Kinard, 16, was waiting Tuesday to be arraigned on first-degree murder charges. His alleged accomplice, 16-year-old Demetrius Glenn, is being held in lieu of $2 million bond.
He was a soldier to the end.
A World War II veteran tried to fend off the two teen brutes who viciously beat the elderly man to death in a Washington state parking lot, authorities said.
Delbert (Shorty) Belton, 88, had just pulled into the Eagles Lodge parking lot in Spokane to meet a friend for a game of pool when two 16-year-olds pounced on Aug. 22, officials said.
"Our information is that the individual fought back and that may have made this a worse situation," said Spokane Police Chief Frank Staub.
Investigators believe the elderly war vet — who earned a Purple Heart medal after he took a bullet in the Battle of Okinawa — was beaten with a flashlight during a robbery, Staub said.
One of the suspects, Demetrius Glenn, was arrested hours after the attack and charged with first-degree murder as an adult and robbery. He was ordered held in lieu of $2 million bond.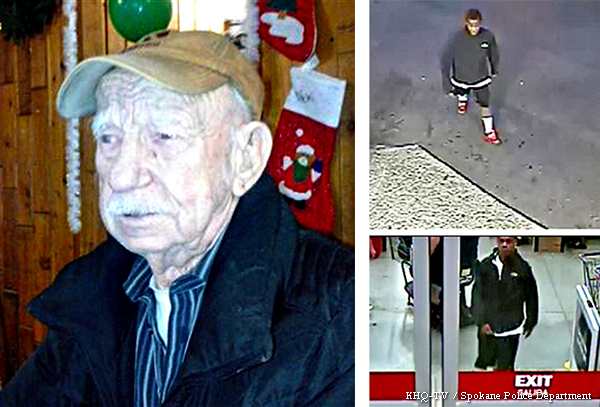 Not mentioned in the story?  The elderly victim was Caucasoid, and the suspects were black.
His alleged cohort, Kenan Adams-Kinard, was cuffed four days later after police tracked him down to a Spokane basement apartment, where he had been hiding, cops said. He was waiting to be arraigned on Tuesday.
Investigators believe Glenn and Adams-Kinard — who both have criminal records for assault — randomly attacked Belton, who stood just over 5 feet tall.
But wait; the bullshit gets even better.
"Race was not a factor," Spokane Police Chief Frank Staub said, snuffing out some commentators' suspicions that the teens, who are black, targeted Belton because he was white.
Of course.  Race was not a factor in Ferguson either.  Until race baiters said it was.  Unless it was a coincidence.
If race didn't factor with Belton, why does race factor with Brown?
It's nothing more than coincidence.
The Spokane Police Department should be ashamed of itself.  Do your duty, your sniveling jackanapes, you trembling toadies.  To Chief Staub: you need to be fired.  I'm a cop with 41 years in law enforcement.  I'll wager I have more training, education and experience than you do, sir.
But, of course, once again, Caucasoid deaths mean little in the PC world.  Elderly Caucasoid deaths mean even less.
BZ