I cannot think of a more apropos photograph to embrace the final election results.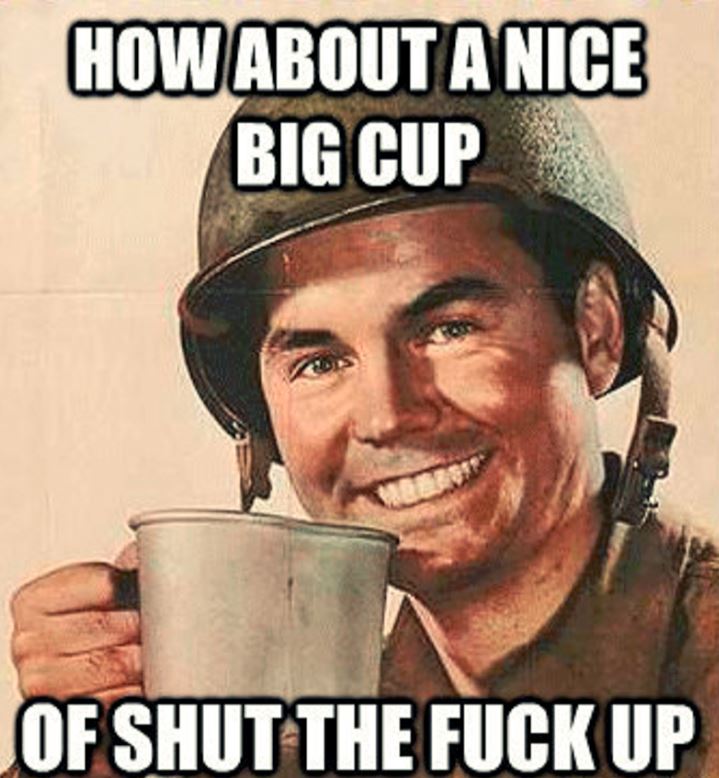 Donald Trump will be the 45th President of the United States.
Ruses, lawsuits, recounts, "fake news," physical threats, violence by Leftists, riots, burning cars, trees and buildings, "Russian hacking" and jumping electors couldn't stop Donald Trump from becoming the 45th President of the United States.
From the WashingtonExaminer.com:
Electoral College votes to make Donald Trump president

by Gabby Morrongiello

Members of the Electoral College cast the final votes in the 2016 presidential election on Monday, affirming Donald Trump as the 45th president of the United States.

Despite reports of GOP electors receiving harassing phone calls and emails for weeks leading up to Monday's vote, nearly all of the 538 men and women who were chosen by state parties to participate in the constitutional rite abided by the people's vote in their state.
But here's the oh-so-buttery-goodness "rub" of it all.
On November 8th, Donald Trump became the president-elect of the United States, taking 306 electors to Clinton's 232. This was confirmed on Monday, December 19, by Trump's taking all 270 electors required. Only six electors (instead of the "minimum of 37" promised) jumped electoral ship. The truth? Four Democratic electors voted for someone other than Clinton, while two Republicans voted for someone other than Trump. Bottom line: the so-called "elector revolt" hurt Clinton more than it hurt Trump.
In the roughly six weeks since the election, electors themselves have been threatened with death, injury, pressured, intimidated, had their personal information and addresses posted on the internet in order to sway a decision that was made over a month prior.
Now it would appear people want electors who can be "lobbied" if you will, their votes influenced and — thanks to Michael Moore — purchased. In fact, Hillary Clinton actually lost more electors than Trump. Still, this sets a grim precedent. Leftists now insist that a small section of "very wise" or "very moral" persons should make the decisions. This is called MIUAYGA.
Let's summarize for the brain-dead Leftists amongst us, shall we?
Rigged primaries = FAILED;
Rigged debates = FAILED;
Rigged general = FAILED;
Rigged AMM = FAILED;
Rigged FBI = FAILED;
Rigged recount = FAILED;
Rigged "fake news" = FAILED;
Rigged "Russia hackers" = FAILED;
Rigged "Hamilton Electors" = FAILED.
I can make no other conclusion than this: Demorats, Leftists, Socialists, Progressives, Bernie Sanders supporters, Hillary Rotten Clinton supporters, you have failed.
Translated for those unfamiliar with the Engrish rangrage: that makes you all L O S E R S.
Your T-ball, PlaySkool, My Little Pony, safe space, coloring book, Play Doh and helicopter parent upbringings are failing you.
"Elections have consequences, and at the end of the day, I won."
– President Barack Obama to House Republican Whip Eric Cantor, January 23, 2009
GTFOI, Leftists.
The actual adults are about to enter the room. Go back to playing with your tranny dolls.
BZ