Thursday night it was just little ol' BZ by his lonesome.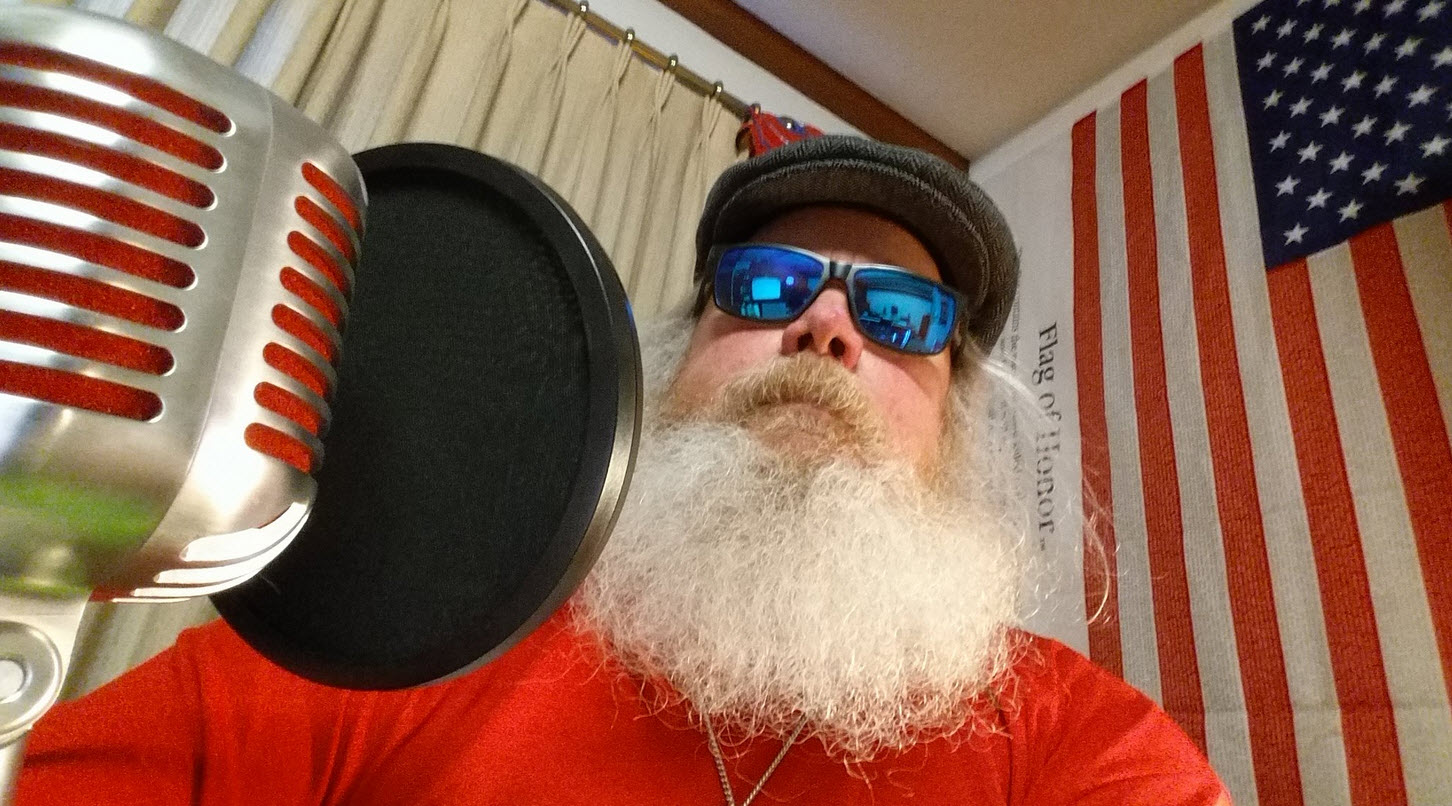 Featuring Right thinking from a left brain, doing the job the American Media Maggots won't, embracing ubiquitous, sagacious perspicacity and broadcasting behind enemy lines in Occupied Fornicalia from the veritable Belly of the Beast, the Bill Mill in Sacramento, Fornicalia, I continue to proffer my thanks to the SHR Media Network for allowing me to utilize their studio and hijack their air twice weekly, Tuesdays and Thursdays, thanks to my shameless contract, as well as appear on the Sack Heads Radio Show each Wednesday evening.
Tonight we failed to feature The Underground Professor, Dr Michael Jones, who customarily steps into the early portion of the show to talk about Constitutional issues. Instead I examined the Mandalay Bay shooting and had the temerity to proffer the actual statistics about shootings in the United States and Europe.
Tonight in the Saloon:
Thanks to Dan Butcher for his donation of two hours to Sack Heads last night;
A coach teaches his basketball team about Veterans Day and the meaning of the national anthem and what it represents to America's military;

58 dead, 527 wounded

at the Highway 91 Harvest Country Festival;
Who is Stephen Paddock and why do we know so little about him?
Why is so little being relayed about the dead suspect?
Why are conspiracy theorists weighing in? Are they actual conspiracies?

Keith Olbermann

is a lying Leftist manipulator and his video confirms it;
The Leftists finally admit: the ultimate goal is not just "gun control" but abject

firearms confiscation

. Make no mistake about this;
How far are we from an actual Second Civil War?
Antifa has stated publicly it wants to start a Civil War on November 4th;
Stats indicate the US and Europe are

equal in terms of mass shootings

;
Leftists begin to realize:

gun control isn't necessarily the answer

;
Ruben Navarrette proves himself a racist on Tucker Carlson's show;
No one is equal until everyone is equal;
Just what is a "bump fire stock"?

Click on this

;
Leftists eschew statistics for emotions; let this be a clue;
If you care to listen to the show in Spreaker, please click on the yellow start button at the upper left.
Listen to "BZ's Berserk Bobcat Saloon Radio Show, Tuesday, Ocotber 5th, 2017" on Spreaker.
If you care to watch the show on YouTube, please click on the red start button.
Please join me, the Bloviating Zeppelin (on Twitter @BZep and on Gab.ai @BZep), every Tuesday and Thursday night on the SHR Media Network from 11 PM to 1 AM Eastern and 8 PM to 10 PM Pacific, at the Berserk Bobcat Saloon — where the speech is free but the drinks are not.
As ever, thank you so kindly for listening, commenting, and interacting in the chat room or listening later via podcast.

Want to listen to all the Berserk Bobcat Saloon archives in podcast? Go here. Want to watch the past shows on YouTube? Please visit the SHR Media Network YouTube channel here. Want to watch the show live on Facebook? Go to the SHR Media page on Facebook here.
BZ