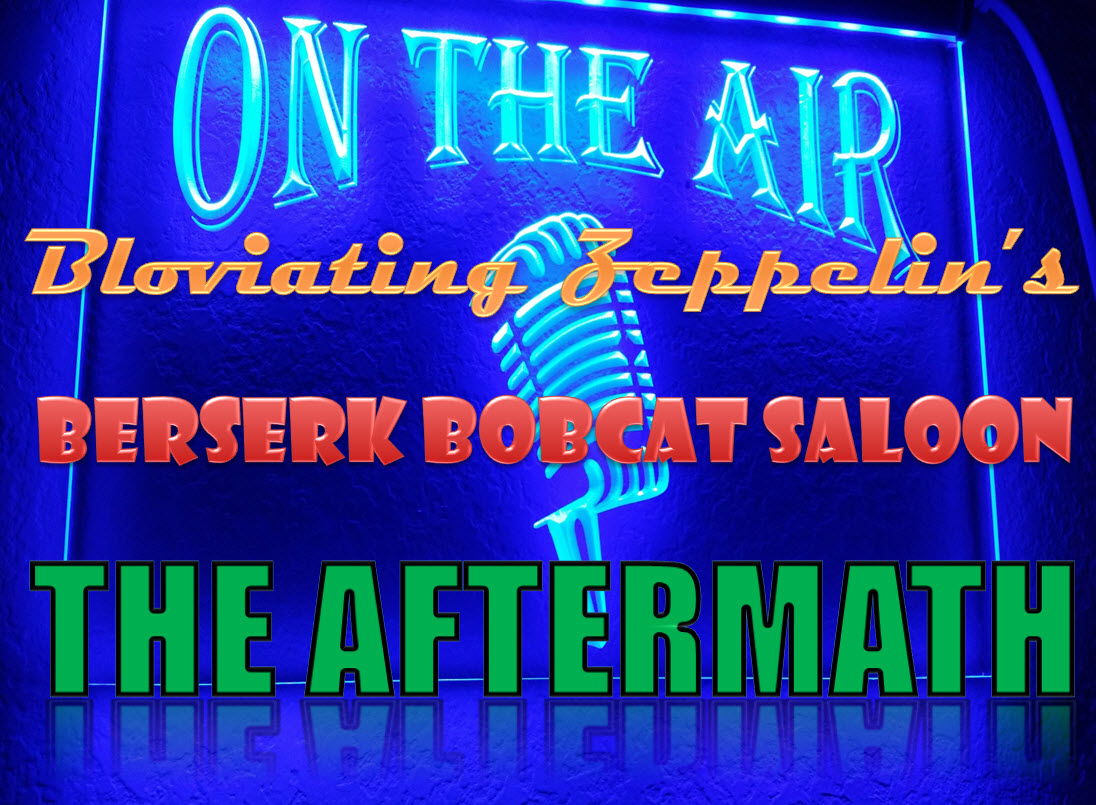 My thanks to the SHR Media Network for allowing me to broadcast in their studio and over their air twice weekly, Tuesdays and Thursdays, as well as appear on the Sackheads Radio Show each Wednesday evening.
Thursday night we discussed:
Happy Stories and good times!
Kurt Schlichter: why the Left hates us
Nancy Pelosi is suffering a distinct marble loss;
Hawaii federal judge puts Trump travel stay on hold — no shock;
Rachel Maddow proves she is the "audacity of hype";
John McCain: President Trump's consummate Underminer;
Republicans can't agree on a budget; what a shock
Listen to "BZ's Berserk Bobcat Saloon, "The Aftermath," Thursday, March 16, 2017″ on Spreaker.
Please join me, the Bloviating Zeppelin (on Twitter @BZep and on Gab.ai @BZep), every Tuesday and Thursday night on the SHR Media Network from 11 PM to 1 AM Eastern and 8 PM to 10 PM Pacific, at the Berserk Bobcat Saloon — where the speech is free but the drinks are not.
As ever, thank you so kindly for listening, commenting, and interacting in the chat room or listening via podcast. Thanks and digital hugs to Mary Brockman for spreading the word about the Saloon and bringing new folks into chat. Two words, madame: you rock.

BZ