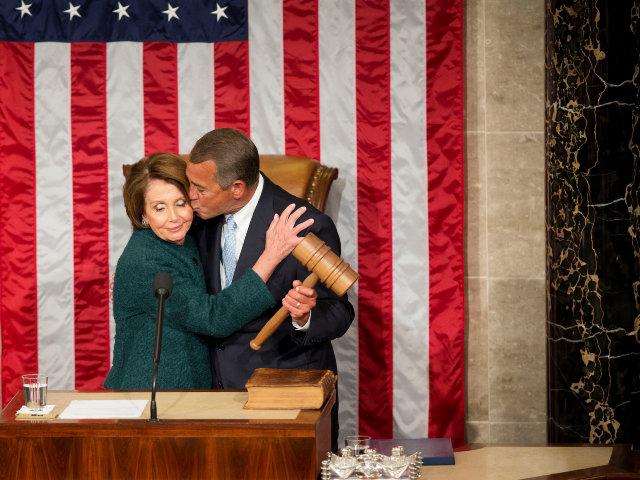 John Boehner just loves him some good ol' Demorats.
Because the Old Staid GOP decided it's just got to be "business as usual" with John Boehner throned for a third time as Speaker of the House.
Ho-hum.  Buh-bye to any power the GOP would have wielded to fight the Demorats and Leftists, despite the majority in the House and Senate.
The GOP, once again, not failing to squander whatever advantage it acquires.
And what would a re-coronation of John Boehner be without the waterworks?
Just when you thought, as an actual Conservative, that the GOP might be starting to change, they go and insist upon the path they've trod for years: knocking back drinks at local DC watering holes with their buddies, the Demorats.  Back slapping all around.
As Rahm Emanual said, "you never let a serious crisis go to waste," so the GOP says: "we must never fail to squander a good electoral and tactical political advantage."
The GOP is broken — and I'm wondering if it can ever be repaired.
BZ