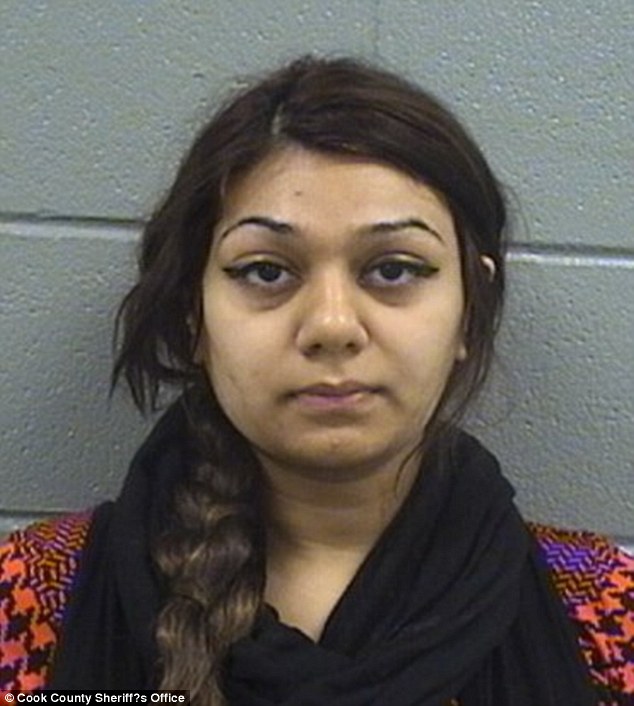 Islamic baby killer, excused by Cook County prosecutors. "She's just an ignorant Muslim." Right? Who cares about the infant? Not Muslims.
"It can't happen here."
You said it wouldn't come here, Leftists.
You insisted it wouldn't be here, Leftists.
You're wrong. It's here already. The excuses for murders committed in the name of Islam. And worse: the murder of an infant excused under the convenience of Islam.
From the ChicagoSunTimes.com:
Probation for mom who dropped infant to death from 8th-floor window

by Jeff Mayes and Rummana Hussain

A woman who dropped her infant daughter to her death from an eighth-floor window in Uptown so her parents wouldn't know she was pregnant has pleaded guilty and been sentenced to four years' probation.
In and of itself, a social outrage. Are you kidding me?
Mubashra Uddin, who was 19 when she was charged with first-degree murder in 2015, pleaded guilty to involuntary manslaughter, according to Cook County state's attorney's office spokeswoman Tandra Simonton.
On its face, a good decision. Prison time is necessary. In order to make an example and an impression.
But wait.
Judge Carol Howard sentenced Uddin to 48 months' probation on Thursday and ordered her to pay a $579 fine. She was given credit for 603 days served in the Cook County Jail.
A baby's life is worth precisely $579. That would be acceptable to me if only all Muslim lives were so devalued here in America, but that is not so. Fair is only fair.
Islam is now an official excuse for violence and murder in these United States. Thanks to Judge Carol Howard. She has, for one thing, a history of being anti-common sense. She also acquitted a man of animal torture. And Judge Howard condones this:
Assistant State's Attorney Patrick Turnock said the infant had suffered skull fractures, a spinal fracture, broken left shoulder, fractured left and right ribs, and a lacerated aorta, as well as damage to other internal organs, prosecutors have said.

An autopsy found she died of multiple blunt force injuries and ruled her death a homicide, the medical examiner's office said.
But hey, no problemo, the mother is a Muslim, she has a ready excuse, yes?
Uddin gave birth to a 7-pound, 11-ounce girl in her bedroom while her 10-year-old sister slept in the same room, Turnock said.

Minutes later, Uddin heard her mother approaching the room, so she opened the window, held the baby out head first and released her, according to the prosecutor.
Head first.
The infant struck pavement at 48 mph from that height, head first, with 1,176 joules of energy at impact.
Well hell, after all, that's what any and every woman would do when trapped, right?
Uddin received treatment for depression in Cook County Jail, according to Barry Sheppard.
And in the meantime her infant received treatment for?
Oh yeah.
A brutal eighth floor concrete impact.
No problem.
She's a Muslim.
Ready excuse.
Nothing to see here.
Probation.
$579.
BZ