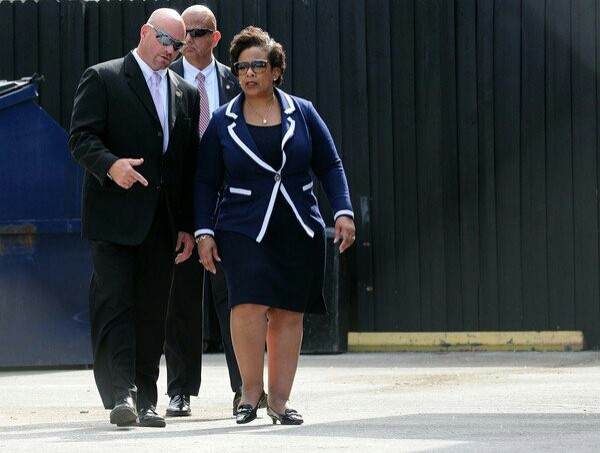 Are those legs or are those pier pilings to which eastern cod trawlers should tie up?
It is clear that the Demorats are working in concert with embedded deep state undermining civilian operators along with GOP EstabliHacks in order to create a cavernous and extensive coalition crossing aisles whose goal is to ultimately impeach and remove President Donald Trump.
You know. The person lawfully elected by the people of the United States of America. The guy with the dead orange cat on his head.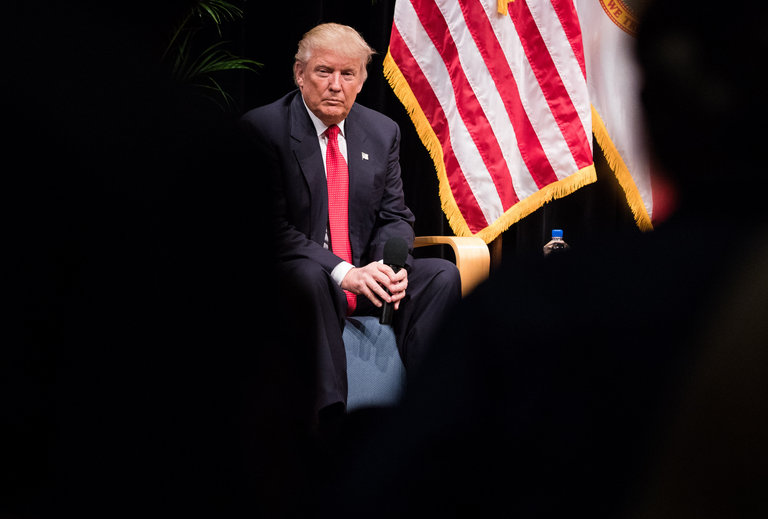 For the GOP, you have to ask yourselves why.
Perhaps Judge Pirro knows why.
Good points, all. Where are they indeed? Hiding, hoarding their gold on the table, their collective arms around it, ensuring their money and — mostly — their inherent power is not disturbed in the slightest. Oval office holders may come and go but Entrenched Power prevails. It must not be disturbed or distressed on either side of the aisle. Verboten.
Where were they in re James Comey? Conspicuously silent?
Former FBI Director James Comey testified just last week, Thursday, June 8th — how far and long ago that now seems — that Loretta Lynch compromised him. And you. And me. And the investigation into Hillary Clinton. Let us refresh.
We know now, because of this testimony, that Loretta Lynch herself in the Barack Obama administration attempted to obstruct justice and deflect or remove the serious status of the Hillary Clinton email investigation. Minimization. Further, James Comey went along with it.
Let's go back, shall we, to a certain tete-a-tete between Loretta Lynch and Jason Chaffetz in which Lorette Lynch decided to
"You refused to answer 74 times."
"Your refusal to answer."
Perhaps a wee bit-o-history of refusal and obfuscation? No, nothing like that.
Then let us away with Trey Gowdy.
Warte mal. 
Are you starting to witness something of a trend here?
A trend completely ignored, and purposely so, by the Demorats and the American Media Maggots and, to an extent, the EstabliHacks of the GOP, with a select few exceptions?
I have set my background. Now it is time to reveal more from Circa.com.
Comey got 'steely silence' after confronting Loretta Lynch about Clinton's email probe

by John Solomon and Sara A. Carter

Ex-FBI Director James Comey has privately told members of Congress that he had a frosty exchange with Obama Attorney General Loretta Lynch last year when he confronted her about possible political interference in the Hillary Clinton email investigation after showing Lynch a sensitive document she was unaware the FBI possessed, according to sources who were directly briefed on the matter.

During his testimony before the Senate Intelligence Committee last Thursday, Comey alluded to the exchange after publicly discussing an encounter with Lynch, where she ordered him not to refer to the criminal probe of Clinton' handling of classified emails not as an "investigation" but rather as a "matter." He suggested it smacked of political spin rather than the way professional law enforcement officers talk.
Buttery goodness? But wait, there's more.
In multiple private sessions over the last few months, Comey has told lawmakers about a second, later confrontation with Lynch shortly before the email probe was shut down.
Really? That hadn't been plastered near and far by the American Media Maggots. Why might that be?
Comey told lawmakers in the closed door session that he raised his concern with the attorney general that she had created a conflict of interest by meeting with Clinton's husband, the former President Bill Clinton, on an airport tarmac while the investigation was ongoing.

During the conversation, Comey told lawmakers he confronted Lynch with a highly sensitive piece of evidence, a communication between two political figures that suggested Lynch had agreed to put the kibosh on any prosecution of Clinton.
At minimum a conflict of interest — the likes of which, truly, Comey had no interest considering his approval of Assistant FBI Director McCabe's direct involvement with Demorat partisan politics on behalf of McCabe's clearly partisan Demorat wife, Jill. Comey ruled the conflict wasn't just regular cool, but that it was extra crispy cool. Nothing to see here. Move on. Dot org.
Comey said "the attorney general looked at the document then looked up with a steely silence that lasted for some time, then asked him if he had any other business with her and if not that he should leave her office," said one source who was briefed.
Bing. Done. Gone. Leave. Vacate.
Comey "took that interaction and the fact she had met with Bill Clinton as enough reason to decide he would not allow the Justice Department to decide the fate of the case and instead would go public" with his own assessment that the FBI could not prove Mrs. Clinton intended to violate the law when she transmitted classified information through her private email and therefore should not be criminally charged. Another source said the "tarmac meeting was the public excuse for not going to Lynch when all along there was other evidence that was more concerning to Comey."
In other words, politics trumped the truth and the need for Comey to insert himself as something of a Knight In Shining Armor. A fantasy that had been brewing in his fetid, knurled, convoluted and twisted mind for years.
Are Senate Republicans are finally starting to get the message?
Senate Republicans Hope to Question Loretta Lynch on Conduct in Clinton Email Case

by Aaron Klein

NEW YORK — Senate Republicans are eying the possibility of seeking testimony from former Attorney General Loretta Lynch over possible wrongdoing with regard to the FBI's criminal investigation into Hillary Clinton's emails.

On Wednesday, Senate Judiciary Committee Chairman Chuck Grassley (R-IA) sent a letter to Sen. Diane Feinstein (D-CA), the top Democrat on the Judiciary Committee, formally requesting that the committee probe any attempts to influence the FBI's investigations under the Trump and Obama administrations.
There are three important issues that should logically require the testimony of Lynch.
One is Lynch's infamous tarmac meeting last June at the Phoenix Sky Harbor International Airport in which former President Bill Clinton, the husband of the FBI's main subject in a criminal probe — Hillary's email case — boarded the attorney general's plane and reportedly stayed there for about thirty minutes for a private chat.

The second concern is Lynch's reported directive for then-FBI Director James Comey to publically refer to the FBI's criminal investigation into Clinton's email as a "matter" instead of an investigation or a criminal probe. The language matched the specific rhetoric used at the time by Clinton's 2016 presidential campaign, which referred to the criminal investigation as a "matter."

The third issue relates to testimony and questions surrounding reports claiming that Comey was in possession of a document purportedly indicating that Lynch would ensure the Clinton email probe didn't go too far.
Even the politically-biased James Comey — ex FBI Director, thank God —  said the "Justice Department leadership could not credibly complete the investigation and declined prosecution without grievous damage to the American people's confidence in the — in the justice system."
Judge Andrew Napolitano rightly asks: where are we now?
The Demorats are making these times all about process, as I say, and not about governing. Republicans are buying into it. Republicans appear to willingly be ceding the power they truly possess.
Pendulum..
BZ