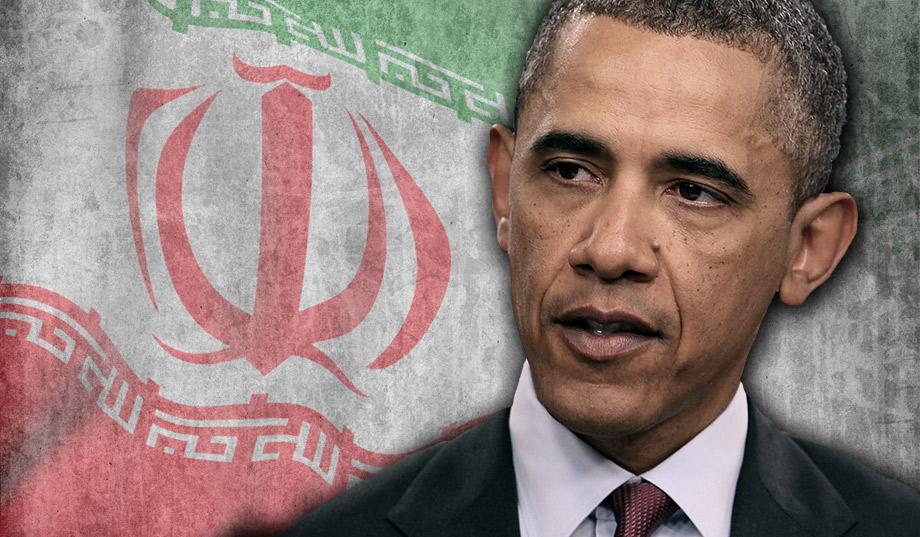 Ah, I love it when the bodies of my enemy float serenely by on the river as I sit on its bank, have a leisurely lunch, and admire the view. Pass the potato water.
Schadenfreude.
All of the years of Obama's nefarious, biased, corrupt, America-hating policies are and will be exposed, one amoral, venal and shocking incident at a time. It is the tip of the proverbial Obama Iceberg. There is oh-so-much-more-buttery Obama corruption yet to be revealed. Bank on it.
First, from Breitbart.com:
Report: Obama 'Derailed' DEA Probe into Hezbollah in Latin America to Save Iran Deal

by Edwin Mora

Former U.S. President Barack Obama's administration "derailed" a DEA operation targeting Hezbollah's multi-million-dollar drug trafficking activities in Latin America to secure approval of the controversial Iran nuclear deal, reports Politico.

Iran's narco-terrorist proxy Hezbollah is involved in a plethora of criminal activities in Latin America, ranging from money laundering to massive drug trafficking.
Wait. What?
For years, the U.S. military has been sounding the alarm on the threat against the United States posed by the presence of Iran and Hezbollah in America's backyard — Latin America.
What do Neil Cavuto and Peter Brooks have to say?
Let's go to the direct source. From Politico.com:
The secret backstory of how Obama let Hezbollah off the hook

by Josh Meyer

An ambitious U.S. task force targeting Hezbollah's billion-dollar criminal enterprise ran headlong into the White House's desire for a nuclear deal with Iran.

In its determination to secure a nuclear deal with Iran, the Obama administration derailed an ambitious law enforcement campaign targeting drug trafficking by the Iranian-backed terrorist group Hezbollah, even as it was funneling cocaine into the United States, according to a POLITICO investigation.
So, wait. Did Americans perchance expire but upon drug overdoses that Mr Obama could have stemmed had he been motivated to do so? Likely deaths and overdoses in the minority communities most seriously impacted by drugs?
The campaign, dubbed Project Cassandra, was launched in 2008 after the Drug Enforcement Administration amassed evidence that Hezbollah had transformed itself from a Middle East-focused military and political organization into an international crime syndicate that some investigators believed was collecting $1 billion a year from drug and weapons trafficking, money laundering and other criminal activities.
Hezbollah dealing drugs in Mexico and shipping said product into the US? And anyone would possibly want to stop our fight against this because.  .  . ?
Over the next eight years, agents working out of a top-secret DEA facility in Chantilly, Virginia, used wiretaps, undercover operations and informants to map Hezbollah's illicit networks, with the help of 30 U.S. and foreign security agencies.
Sounds like a serious, detailed and extensive, expensive op to me.
They followed cocaine shipments, some from Latin America to West Africa and on to Europe and the Middle East, and others through Venezuela and Mexico to the United States. They tracked the river of dirty cash as it was laundered by, among other tactics, buying American used cars and shipping them to Africa. And with the help of some key cooperating witnesses, the agents traced the conspiracy, they believed, to the innermost circle of Hezbollah and its state sponsors in Iran.
Doing their job. Their DEA job. The job they trained for at Quantico, along with the FBI — the only two federal agencies that train at Quantico.
But as Project Cassandra reached higher into the hierarchy of the conspiracy, Obama administration officials threw an increasingly insurmountable series of roadblocks in its way, according to interviews with dozens of participants who in many cases spoke for the first time about events shrouded in secrecy, and a review of government documents and court records. When Project Cassandra leaders sought approval for some significant investigations, prosecutions, arrests and financial sanctions, officials at the Justice and Treasury departments delayed, hindered or rejected their requests.
Thank God. For a moment.there I was afraid real transparency and justice might have emerged during the Obama administration.
The Justice Department declined requests by Project Cassandra and other authorities to file criminal charges against major players such as Hezbollah's high-profile envoy to Iran, a Lebanese bank that allegedly laundered billions in alleged drug profits, and a central player in a U.S.-based cell of the Iranian paramilitary Quds force. And the State Department rejected requests to lure high-value targets to countries where they could be arrested.
After all, national security clearly took a back seat to Obama's "legacy" and how he was to be perceived by the public.
You doubt that? Read this:
"This was a policy decision, it was a systematic decision," said David AsherDavid AsherVeteran U.S. illicit finance expert sent from Pentagon to Project Cassandra to attack the alleged Hezbollah criminal enterprise., who helped establish and oversee Project Cassandra as a Defense Department illicit finance analyst. "They serially ripped apart this entire effort that was very well supported and resourced, and it was done from the top down."
Let's be serious. Hezbollah isn't really that dangerous anyway. Right?
A confidential DEA assessment from that period concluded that Hezbollah's business affairs entity "has leveraged relationships with corrupt foreign government officials and transnational criminal actors … creating a network that can be utilized to move metric ton quantities of cocaine, launder drug proceeds on a global scale, and procure weapons and precursors for explosives."

Some top U.S. military officials shared those concerns, including the four-star generals heading U.S. Special Operations and Southern commands, who warned Congress that Hezbollah's criminal operations and growing beachhead in Latin America posed an urgent threat to U.S. security, according to transcripts of the hearings.
National security vs Obama's agenda of "looking cool"? I know which of those wins, hands down. Check this out:
"The FBI and other parts of the USG [U.S. government] provide a little or no assistance during our investigations," (DEA Agent John) Kelly wrote in an email. "The USG lack of action on this issue has allowed [Hezbollah] to become one of the biggest transnational organized crime groups in the world."
Then:
As a result, "We were making concessions (to Iran) that had never been made before, which is outrageous to anyone in the agency," the former intelligence officer said, adding that the orders from Washington especially infuriated CIA officers in the field who knew that Hezbollah "was still doing assassinations and other terrorist activities."

As expected, the administration's final report, which remains classified, significantly downplayed Hezbollah's operational links to drug trafficking, which in turn further marginalized the DEA's role in fighting it, according to a former Justice Department official and others familiar with the report.

Once the Obama administration left office, in January 2017, the logjam of task force cases appeared to break, and several task force members said it wasn't a coincidence.
And that is how your loving Barack Hussein Obama ran the US government. It, as ever, was only about one thing: Obama himself.
Turf battles, especially the institutional conflict between law enforcement and intelligence agencies, contributed to the demise of Project Cassandra, Maltz said. But many Project Cassandra agents insist the main reason was a political choice to prioritize the Iranian nuclear agreement over efforts to crack down on Hezbollah.
There will be more revelations about what actually occurred during the Obama regime. This is just the tip of the Obama Iceberg.
BZ