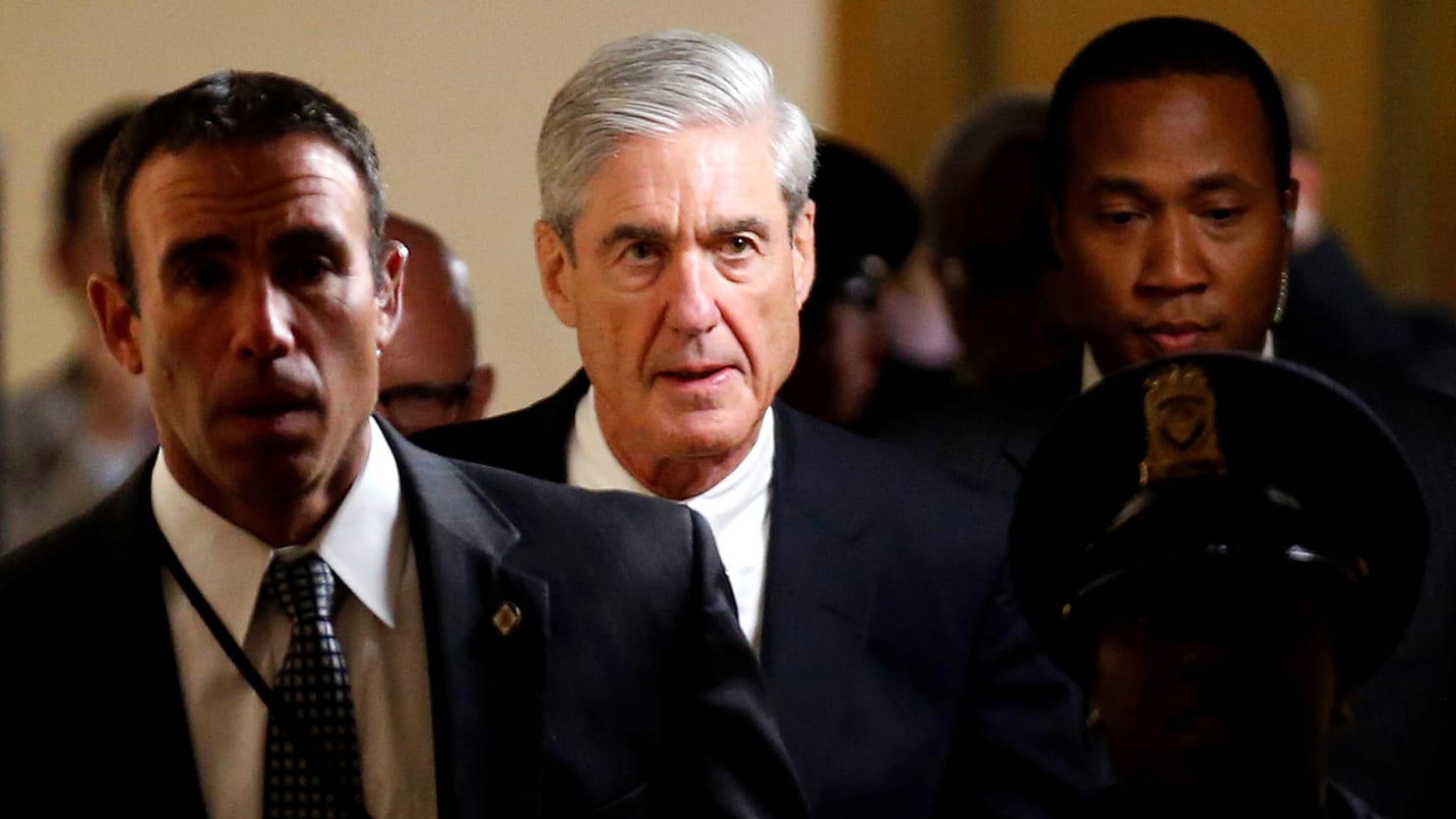 So: where is the beef?
First, from the BBC.com:
Ex-Trump aide Manafort charged with US tax fraud over Ukraine work

Donald Trump's former presidential campaign manager, Paul Manafort, has been charged with conspiring to defraud the US in his dealings with Ukraine.

The 12 charges brought against Mr Manafort and one of his business associates, Rick Gates, include conspiracy to launder money.

They stem from an inquiry into alleged Russian meddling in the US election.

It has emerged that another adviser to Mr Trump admitted this month to lying about his links to Russia.

George Papadopoulos pleaded guilty to making false statements to FBI agents about his dealings with an unnamed overseas academic who allegedly informed him that the Russians possessed "dirt" on Mr Trump's presidential opponent, Hillary Clinton.
Even the BBC admits:
The charges against Mr Manafort and Mr Gates do not relate to Mr Trump's campaign but to the alleged concealment of payments from the pair's Ukrainian business dealings up to 2016.
The BBC also states:
The good news for Mr Trump is these charges stem from Mr Manafort's past business dealings, not his campaign efforts. He is being accused of working for years for pro-Russian Ukrainian politicians and laundering millions in subsequent payments.

It certainly makes Mr Trump's decision to cut Mr Manafort loose last August after details emerged of his Ukrainian ties seem a wise one.
Perhaps at this point I should have Captain Obvious step in and say: "Russia is not Ukraine. They are two separate countries, not particularly in love with each other."
Odd how the American Media Maggots neglect that aspect of the charges.
Some NewsWeasels have declared the charges involving Manafort and Gates as an "opening salvo" by Special Prosecutor Mueller — he of the spic-and-span background.
Oh wait. Perhaps not so spic-and-span? From the WashingtonExaminer.com:
Peter King wants Robert Mueller to answer Congress' questions about 2009 uranium deal

by Kyle Feldscher

New York Rep. Peter King wants special counsel Robert Mueller to come to Congress to explain why the FBI didn't sound the alarm louder about a deal to sell a company in control of uranium reserves to a Russian company.

King said Sunday on Fox News that Mueller, who was FBI director from 2001-2013, has some questions to answer about the deal that saw a Russian state-controlled company buy Uranium One, a company that controlled 20 percent of American uranium reserves.

The deal had to be approved by nine American government agencies, including Hillary Clinton's State Department, and went through in 2009.
Uh-oh. That was under Mr Spic-and-Span's tenure. What did he know and when did he know it? Was he complicit in that approval?
"Bob Mueller should come forward to the Congress and explain how he addresses [the deal] because it's not only a question whether or not the Clintons, what involvement they had with uranium," King said, "but it's also the fact he was head of the FBI at a time we've been told an investigation is being conducted by the FBI as to bribery and collusion involving the Russians and yet, this was approved the Cabinet and the treasury secretary, secretary of state and the president."

"Did the FBI notify the administration the Obama administration at the time this investigation was ongoing and all of the allegations are being made and, if so what was done and if they didn't, why not?"
Unpaid advisor to the Trump campaign, George Popdopoulos, was arrested in July, we now find, for lying to the FBI.
WASHINGTON (AP) — A former campaign adviser to President Donald Trump has pleaded guilty to lying to the FBI about his contacts with Russians, special counsel Robert Mueller said Monday, while Trump's former campaign manager and that official's business partner pleaded not guilty to felony charges of conspiracy against the United States and other counts.
We are told that Popadopoulos pleaded guilty and is "cooperating." My first two thoughts? 1. Leverage, and 2. Wire.
During the daily press briefing, White House Press Secretary Sarah Sanders downplayed Papadopoulos' role in the campaign, saying it was "extremely limited."

"He was not paid by the campaign," Sanders said, adding later: "Any actions that he took would have been on his own."
Allahpundit of HotAir.com concurred with some of my thoughts.
According to the plea agreement, Papadopoulos was arrested on July 27 and signed his deal with the feds on October 5, although not until this morning was that publicly known. The court had sealed the files related to the case. How come?

So that's why Mueller wanted to keep Papadopoulos's arrest a secret. Papadopoulos may have been secretly working for the feds for the past three months, since his arrest, to gather evidence on suspects in related Russiagate matters in hopes of leniency. He was a perfect guy to try to recruit for that — young, in over his head, outside the Trump inner circle and therefore owing little loyalty to the administration. Mueller may have scared him senseless with threats of a long prison sentence for lying to the FBI and the promise of much reduced charges if he played ball. Possibly he enlisted Papadopoulos to reach out to some of the major players in Russiagate and get them on record confessing to … what, exactly? The problem with using Papadopoulos is that presumably he wasn't a big enough cheese to make a guy like Manafort comfortable with discussing campaign secrets with him in the course of a "normal" conversation between them. He was a low-level guy.
As I said, 1. Leverage, and 2. Wire.
Monday's revelations weren't just of concern to Republicans. Demorats are hustling as well. Tony Podesta, brother of Clinton campaign chairman John Podesta (complicit in the Hillary email scandal) was shitting Twinkies on Monday. From FoxNews.com:
Brother of Clinton campaign chair steps down from lobbying firm amid reports of scrutiny from special counsel

Tony Podesta, founder of the Podesta Group and brother of former Hillary Clinton campaign chairman John Podesta, is resigning from his lobbying company.

Podesta and his lobbying firm were subjects of a federal investigation led by Special Counsel Robert Mueller.

The Podesta Group was one of several firms that worked on a campaign called the European Centre for a Modern Ukraine. The campaign was led by Paul Manafort and promoted Ukraine's image in the West.
Uh-oh.
That said, all of this may be moot if a certain "fruit of the poisonous tree" doctrine is found to apply. Jerome Corsi writes:
FBI RELIANCE ON DISCREDITED FUSION GPS "RUSSIA DOSSIER" THREATENS MANAFORT PROSECUTION

by Jerome Corsi

FBI illegally obtained FISA wiretapping of Manafort based on dossier

WASHINGTON, D.C. – Special Counselor Robert Mueller's case is in danger of being thrown out of court when the FBI is forced to admit FISA court authority to conduct electronic surveillance on former Trump campaign Paul Manafort was based on the fraudulent Fusion GPS "Russia dossier" that the FBI, the Clinton campaign, and the Democratic National Committee paid to be produced.

On Sept. 19, 2017, CNN reported that U.S. investigators conducted electronic surveillance on Manafort both before and after the election under a FISA court warrant.

The CNN article cites only unnamed sources, strongly suggesting the leak was based on an illegal leak to the press that could end up being traced back to the FBI, to Mueller's Special Counselor office, or to both.
In other words, a case based on bullshite becomes bullshite.
The FBI and/or Mueller may have compromised their entire investigation of Paul Manafort by either using the fraudulent "Russia dossier" paid for in part by the FBI, or by illegally leaking information derived from the FISA-authorized electronic surveillance to CNN and other mainstream media publications known to be partisan "Never Trump" mouthpieces.

CNN reported the secret FISA warrant was obtained after Manafort became the subject of the FBI investigation that began as early as 2014 under then FBI Director James Comey, and centered upon work Manafort conducted consulting with Ukraine.
Further, will Mueller focus any aspect of his investigation on the clear felony charges that could be applied to those persons who leaked grand jury material?
From TheGatewayPundit.com:
Trey Gowdy: Mueller Team 'Violated the Law' Leaking Charges in Trump-Russia Investigation

by Joshua Caplan

Congressman and House Oversight Committee chair Trey Gowdy (R-SC) told "Fox News Sunday," that Mueller's team broke the law by leaking news of upcoming charges to CNN. Gowdy warned Mueller about leaking details of the investigation to the press.

Republican Rep. Trey Gowdy, the leader of the House's top investigative committee, slammed special counsel Robert Mueller  on Sunday for allowing the news media to learn that he and his legal team now have charges in their Russia investigation.

"In the only conversation I've had with Robert Mueller, I stressed to him the importance of cutting out the leaks," Gowdy, chairman of the House Committee on Oversight and Government Reform, told "Fox News Sunday." "It's kind of ironic that the people charged with investigating the law and the violations of the law would violate the law."

On Friday night, CNN reported that Mueller's team has filed the first charges in the case with a federal grand jury.

"Make no mistake, disclosing grand jury material is a violation of the law. Somebody violated their oath of secrecy," Gowdy, a South Carolina lawmaker and former federal prosecutor, also told Fox News on Sunday.
Is the real story everything but the charges so far?
Let's be honest. Mueller doesn't give one shite about Manafort and Ukraine. He wants one thing: he wants Manafort and Gates and Papadopoulos to sing like birds. To me, it's clear that Mueller got a tune out of Papadopoulos.
I don't think he got much more than a goldfinch fart out of Manafort or Gates. Hence the charges.
Unfortunately for Mueller, their days of wearing wires are over. But perhaps this will encourage any number of individuals in DC to suck it up like buttercups and take massive gulps of STFU.
That rhymes.
"Round and round and round it goes; where it stops, nobody knows."
BZ