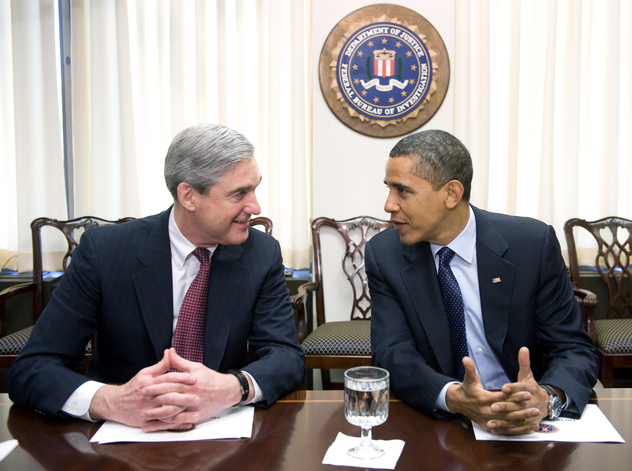 Because it serves their clear agenda.
Leaking grand jury information is a felony.
From TheGatewayPundit.com:
Trey Gowdy: Mueller Team 'Violated the Law' Leaking Charges in Trump-Russia Investigation

by Joshua Caplan

Congressman and House Oversight Committee chair Trey Gowdy (R-SC) told "Fox News Sunday," that Mueller's team broke the law by leaking news of upcoming charges to CNN. Gowdy warned Mueller about leaking details of the investigation to the press.

Republican Rep. Trey Gowdy, the leader of the House's top investigative committee, slammed special counsel Robert Mueller  on Sunday for allowing the news media to learn that he and his legal team now have charges in their Russia investigation.

"In the only conversation I've had with Robert Mueller, I stressed to him the importance of cutting out the leaks," Gowdy, chairman of the House Committee on Oversight and Government Reform, told "Fox News Sunday." "It's kind of ironic that the people charged with investigating the law and the violations of the law would violate the law."

On Friday night, CNN reported that Mueller's team has filed the first charges in the case with a federal grand jury.

"Make no mistake, disclosing grand jury material is a violation of the law. Somebody violated their oath of secrecy," Gowdy, a South Carolina lawmaker and former federal prosecutor, also told Fox News on Sunday.
A concept to be completely ignored.
Let us not forget that Mueller sat on the CFIUS committee that approved the sale of 20% of US uranium reserves to Russia despite knowing Russia had bribed the Clintons for the illicit sale.
Simple as that. In both cases. And yet.  .  .
Will anyone be investigated? The situation? Indictments handed down?
Of course not. Don't be silly.
Republicans don't have the balls to object.
BZ