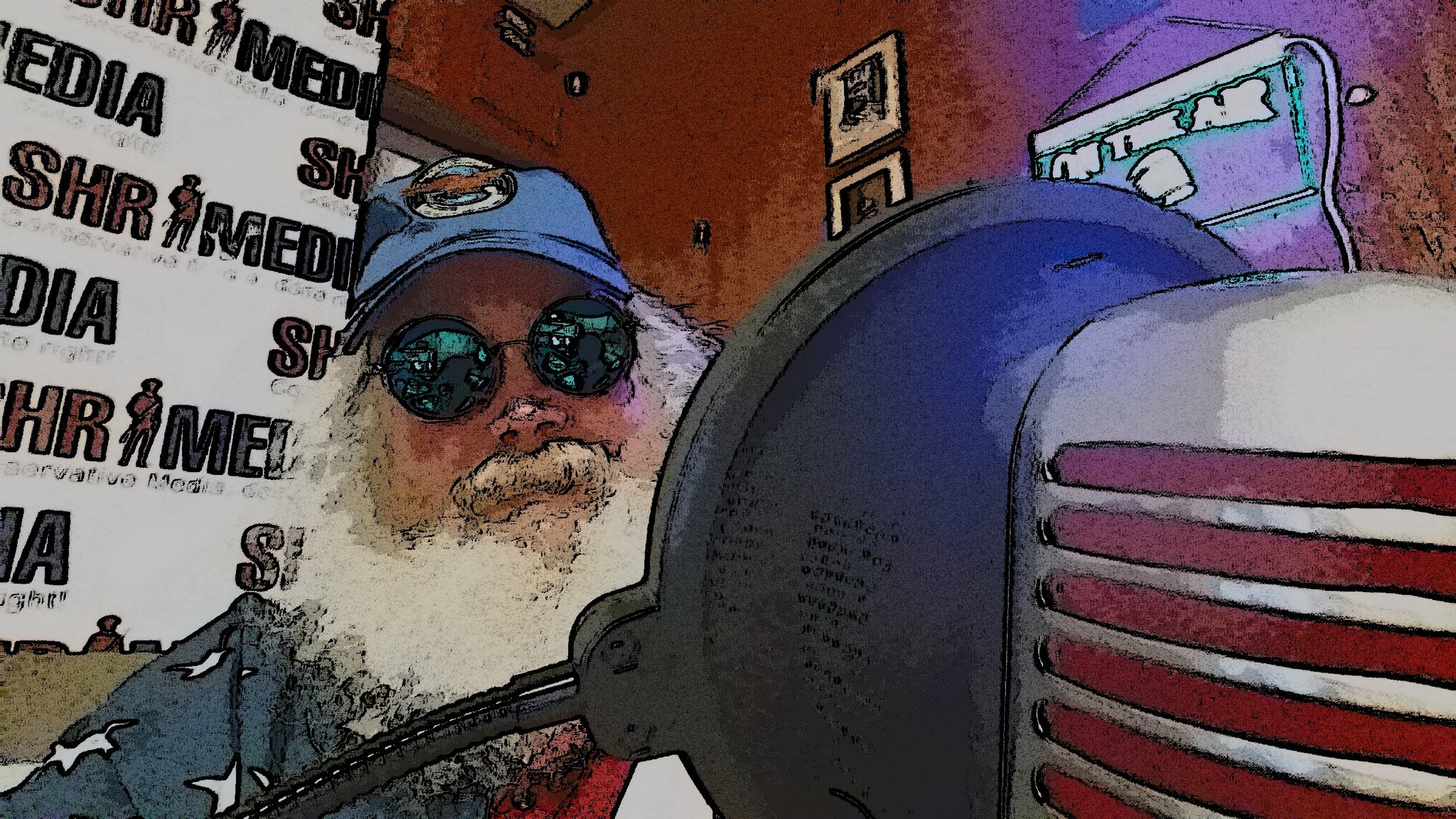 Featuring Right thinking from a left brain, doing the job the American Media Maggots won't, embracing ubiquitous, sagacious perspicacity and broadcasting behind enemy lines in Occupied Fornicalia from the veritable Belly of the Beast, the Bill Mill in Sacramento, Fornicalia, I continue to proffer my thanks to the SHR Media Network for allowing me to utilize their studio and hijack their air twice weekly, Tuesdays and Thursdays, thanks to my shameless contract, as well as appear on the Sack Heads Radio Show each Wednesday evening.
Tonight in the Saloon:
Unfortunately The Underground Professor, Dr Michael Jones, was unable to join us due to Hurricane Harvey and its impact in his area of Texas;
Free speech under fire;
The First Amendment under fire;
"The Left's War On Free Speech," by Kimberley Strassel, from her speech;
The politicalization of agencies that never should be so;
Revealed: James Comey crafted Hillary exoneration statement BEFORE the conclusion of the investigation itself or even interviews of witnesses or Hillary Clinton herself: the terrible politicalization of the FBI;
FBI investigation of espionage, blackmail charges in Imran Awan case blocked by Obama DOJ appointee who worked for Holder and Lynch;
Let's go 182 PC, RICO and 42 USC § 1983, the deprivation of civil rights, on those police departments or agencies who fail to perform their law enforcement job or stand down in the face of Leftist administrative direction;
Pelosi condemns Antifa; where is the GOP, en masse, on Antifa?
There is CLEAR evidence that the Berkeley Police Department played favorites in terms of Antifa vs others;
Berkeley PD allowed Antifa to mix with Trump supporters and others;
Then stood back when violence subsequently occurred;
Let's sack up and name Antifa a terrorist group;
Laura Ingraham steals my idea: it's time for 182, RICO and other charges against departments, and let's remove certain aspect of qualified immunity because of the clear and obvious aspects of reckless endangerment to the public at large;
Law enforcement: it's time to make a stand. Where is your courage? Where are your ethics? Where is your bravery? What happened to the oath you swore?
Berkeley PD: you dishonored your oaths;
What is a Good Sergeant?
Why were there NO Good Sergeants at any Berkeley riots? Do they exist on the City of Berkeley Police Department? I've seen none yet;
It's time to make Leftist law enforcement entities hurt; sue their arses off;
The FBI goes out of its way to prove it can no longer be trusted; "lack of public interest" justifies withholding Hillary Clinton documents via FOIA;
James Comey is corrupt; Andrew McCabe is corrupt; the FBI is corrupt;
We know the FBI itself doesn't obey laws;
An open letter to Multnomah County Sheriff Michael Reese;
6 officers shot, 2 killed, in two hours, on just one day in August;
Deputy Bob French was killed yesterday, two CHP officers were shot;
Nurse practitioner REFUSES to treat gunshot deputy;
This is where we are now as an American society;
Is this sustainable? Certainly. Only if you want chaos to triumph;
Law enforcement must stop being politicalized, not if you want them to be efficient and unbiased.
If you care to listen to the show in Spreaker, please click on start.
Listen to "BZ's Berserk Bobcat Saloon radio show, Thursday, August 31st, 2017" on Spreaker.
If you care to watch the show on YouTube, please click on start.
Please join me, the Bloviating Zeppelin (on Twitter @BZep and on Gab.ai @BZep), every Tuesday and Thursday night on the SHR Media Network from 11 PM to 1 AM Eastern and 8 PM to 10 PM Pacific, at the Berserk Bobcat Saloon — where the speech is free but the drinks are not.
As ever, thank you so kindly for listening, commenting, and interacting in the chat room or listening later via podcast.

Want to listen to all the Berserk Bobcat Saloon archives in podcast? Go here. Want to watch the past shows on YouTube? Please visit the SHR Media Network YouTube channel here.
BZ