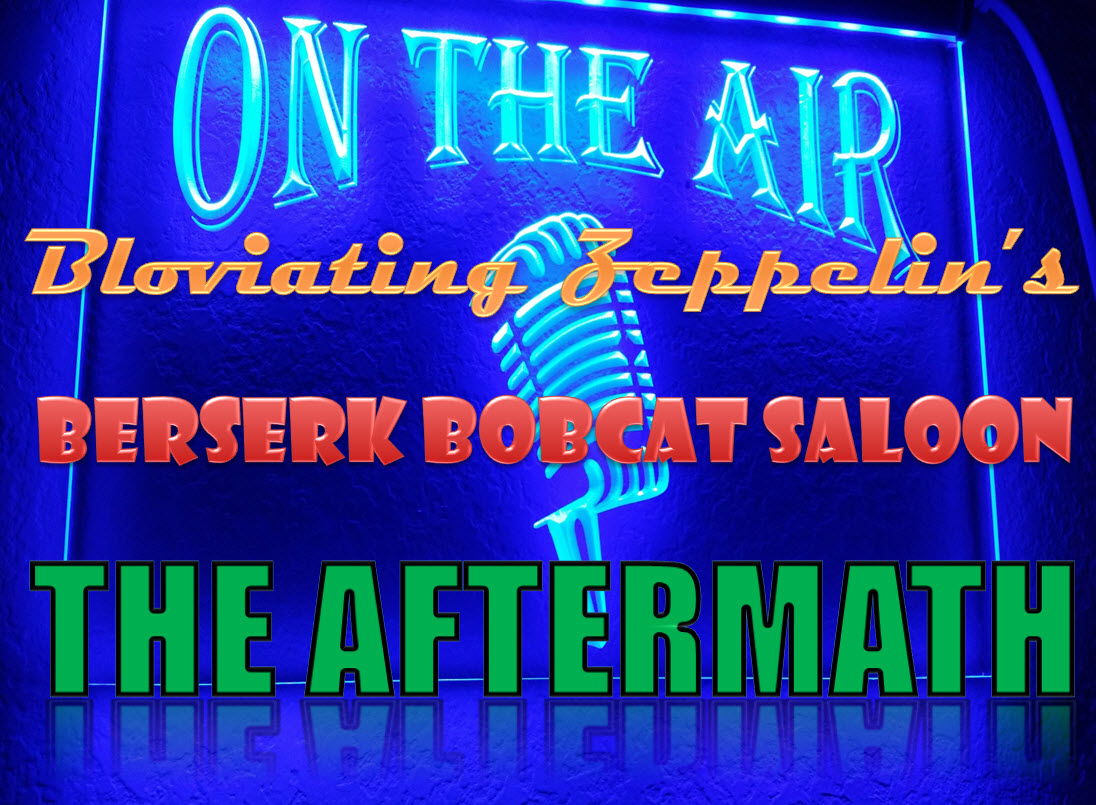 Featuring Right thinking from a left brain, doing the job the American Media Maggots won't, embracing ubiquitous, sagacious perspicacity and broadcasting behind enemy lines in Occupied Fornicalia from the veritable Belly of the Beast, the Bill Mill in Sacramento, Fornicalia, I continue to proffer my thanks to the SHR Media Network for allowing me to utilize their studio and hijack their air twice weekly, Tuesdays and Thursdays, thanks to my shameless contract, as well as appear on the Sack Heads Radio Show each Wednesday evening.
Tonight in the Saloon:
Jersey Joe is in our thoughts and prayers as Hurricane Irma bears down upon him in Florida, and may possibly be in its direct path;
How do you evacuate a state whose only escape route is north, on I-75?
There is no portion of the US that isn't directly affected by natural disasters;
Hurricanes, tornadoes, earthquakes and wildfires;
Happy stories and good times: 5 nurses suspended for three weeks for opening a body bag to check out his generous genitals;
Happy stories and good times: Taco Bell employees shoot and kill robber;
The funeral for 21-year veteran Sacramento Sheriff's Department Deputy Bob French was Thursday, shot and killed by a vehicle theft ring suspect;
At the same hour of the funeral, two Sacramento Police Department officers were shot by a murder suspect who was subsequently killed;
The suspect was sophisticated and took advantage of the situation in order to tactically ambush the officers who had not yet attempted to effect a vehicle stop;
Ambushes on peace officers are up 167%;
California Governor Jerry Brown has peace officer blood on his hands as do other Demorat politicians due to their Leftist policies thanks to AB 109, realignment, and Propositions 47 and 57;
Support the Houston PD if you can, at 

http://www.assisttheofficer.com/

A former federal officer is found dead in the Potomac, once a member of Secretary of State Hillary Clinton's protectorate detail;
Details about the US's most deadly nuclear weapon, the B61-12;
Gun confiscation on the US Virgin Islands;
Charlottesville PD sued, as should all the other Leftist departments;
To law enforcement: honor your oaths, eschew illegal orders;
Make a stand. Do your damned jobs. I did. You should and must.
If you care to listen to the show in Spreaker, please click on start.
Listen to "BZ's Berserk Bobcat Saloon, Thursday, September 7th, 2017" on Spreaker.
If you care to watch the show on YouTube, please click on start. Pay no attention to the labeling; it's actually my show.
Please join me, the Bloviating Zeppelin (on Twitter @BZep and on Gab.ai @BZep), every Tuesday and Thursday night on the SHR Media Network from 11 PM to 1 AM Eastern and 8 PM to 10 PM Pacific, at the Berserk Bobcat Saloon — where the speech is free but the drinks are not.
As ever, thank you so kindly for listening, commenting, and interacting in the chat room or listening later via podcast.

Want to listen to all the Berserk Bobcat Saloon archives in podcast? Go here. Want to watch the past shows on YouTube? Please visit the SHR Media Network YouTube channel here.
BZ