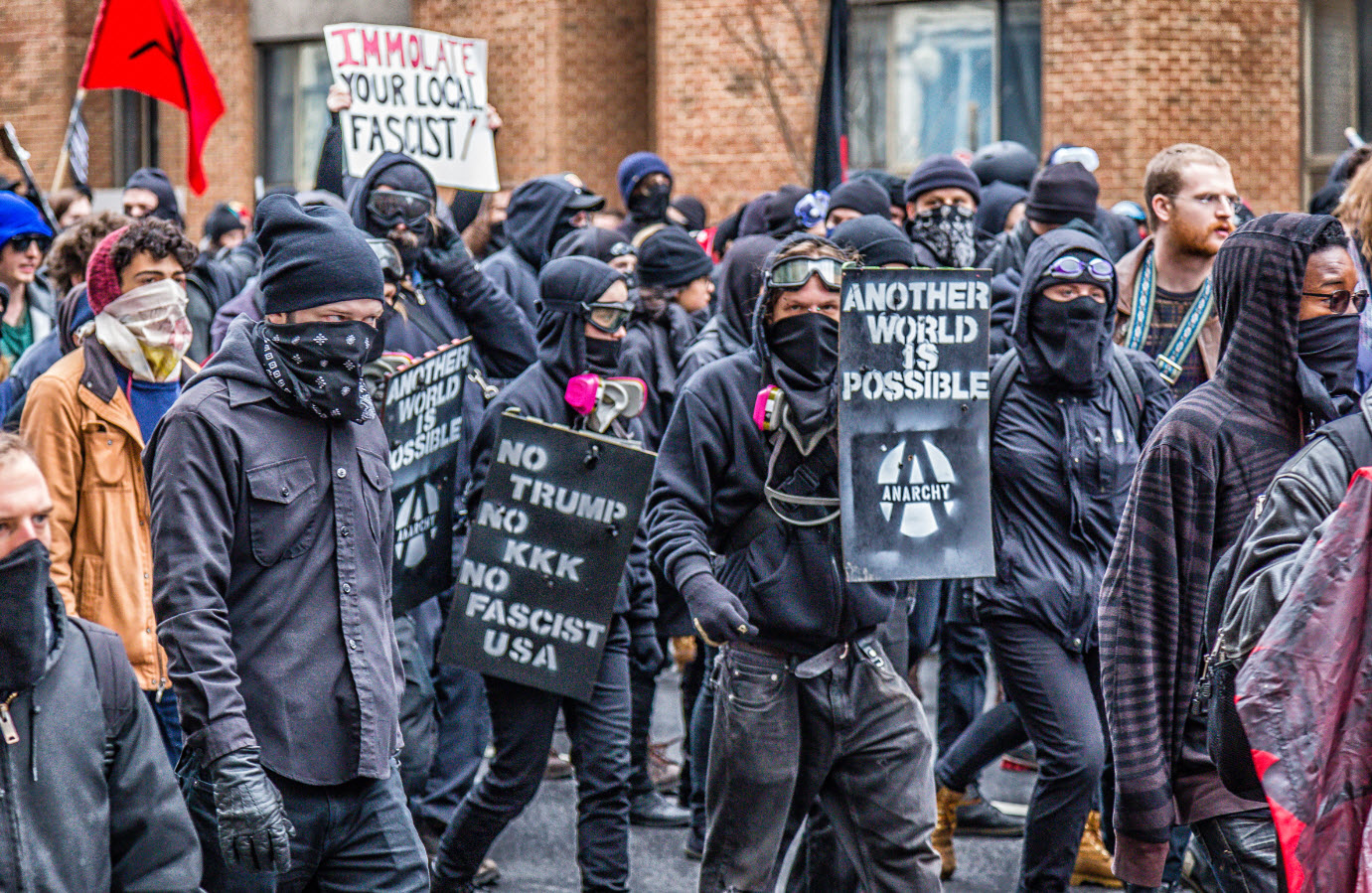 I advocated for this on my August 29th and August 31st Berserk Bobcat Ballroom radio shows. I also wrote this post on August 31st indicating that lawsuits were well past due on behalf of those persons who were injured by the clear and obvious negligence displayed by certain specific law enforcement agencies when they purposely determined to step back as Antifa appeared, and shirk their law enforcement responsibilities. Their oaths. Their honor.
Then: Laura Ingraham picked up my mantra on Tucker Carlson's show later in the week. Perhaps it's time to remove some very select and pointed elements of "qualified immunity" that is commonly granted to law enforcement agencies.
Why does so-called "qualified immunity" exist? Because, on their faces, law enforcement agencies across the nation attempt to do the job to which they've been tasked. They try to do the "right thing." An excellent article is here.
When they fail to do the jobs to which they've been tasked, then, in my opinion, qualified immunity should be lost.
That is to say, Leftist law enforcement agencies and their masters will not change their stripe and begin to do the jobs to which they've been tasked unless they are sued within inches of their lives. They must be made to pay, and they must be made to bleed.
If for no other reason than to set an example, provide a chilling effect and send a quite clear message.
If you happen to live within the jurisdictions I recommended in terms of suits — the San Jose PD, Charlottesville PD, Berkeley PD and UCD PD — well, sorry. It may possibly suck to be you in the future because I can only hope that your law enforcement agencies are going to be drained and their overarching entities — city and state administrations — will likewise be so as well.
There must be pain, there must be loss and there must be consequences. For what? you may ask.
For not doing your damned jobs.

But listen to this, from a CBS station. It questions yet attempts to justify Berkeley PD's non-reactive responses.
I emphasize, though: cash must be diverted from customary necessary requirements to lawsuits. If you must suffer as a Leftist law enforcement agency, due to locale, so be it. You, as a local citizen, signed up for this. Your zip code is your vote.
First, from the WashingtonTimes.com:
Lawsuit alleges Charlottesville police were ordered to stand down at white supremacist rally

by Andrea Noble

Robert Sanchez Turner claims cops turned blind eye to violence on the ground at Aug. 12 rally.

A man who was assaulted during a white supremacist rally in Charlottesville, Virginia, is suing the city and state police, alleging that officers were ordered to stand down and failed to act even as they witnessed the attack.

According to the federal lawsuit, Robert Sanchez Turner was sprayed in the eye with pepper spray and beaten with canes, and had urine thrown on him during the Aug. 12 rally in Charlottesville, as police officers stood less than 10 feet away and did nothing to stop the assault or arrest the assailants.

"By commanding their subordinates to stand down while hundreds of white supremacists and their sympathizers assaulted and seriously injured counterprotesters, these defendants were essentially accessories to, and facilitators of, unconstitutional hate crime," states the lawsuit, a copy of which was obtained by The Washington Times.

Nexus Caridades Attorneys, which filed the lawsuit in U.S. District Court for the Western District of Virginia, is expected to announce additional details about the case Friday.
This is just one lawsuit. But I ask: please let it grow and become a national debate.
From the TheHill.com:
Report: Lawsuit to target Charlottesville police over rally's violence

by Josh Delk

Nexus Caridades, a Virginia-based law group, reportedly plans to sue Charlottesville police over the violence that resulted from a white supremacists' rally earlier this month, citing a client who was injured in the violent clashes. 

The case alleges that plaintiff Robert Sanchez Turner sustained injuries in the violence because of the police "standing down" and failing to intervene in the situation, in which white nationalist groups attacked anti-racist protesters, the attorneys told The Daily Progress.  
But that's just one case. On, frankly, the wrong side. The greatest number of potential suits exist on the side of, say, Patriot Prayer or those who are not Antifa-friendly. That is a vast untapped megabucks source for attorneys.
But still: Why?
Because some law enforcement agencies still purposely choose to not do their job in various venues across this nation. Not a decision made by line-level troops. No. But a decision made in concert with various other applicable government levels to include mayors, city managers, bureaucracies, bureaucrats, union members and those beyond civil service.

Those with a Leftist bent, weak of mind, unable to think for themselves, coat-tail hangers, sycophants, Those incapable in independent and/or true critical thinking. Because that is the last thing taught in any college today. Only Lockstep Thinking is promoted and encouraged. Non-variancy. Mindless response.
The pro-bono legal group plans to formally announce the litigation on Friday in Emancipation Park, where the Aug. 12 rally took place. Also targeted in the suit are the city of Charlottesville, its chief of police and the superintendent of the Virginia State Police. 
And I say: excellent. Be general and then yet become quite very specific.
Name names. Most cops wear name tags, velcro tabs, name plates, possess badge numbers. Let them also be named. Specifically. Quite very specifically.
You either engage and do your job, or you stand back and allow chaos to ensue.
Because trust me, you beggars, the chaos you allow will soon come to visit itself upon your neighborhood and your family. Damn you for not seeing those consequences.
President Trump was correct. There was blame on both sides. He spoke the obvious truth yet was excoriated via Leftists and the American Media Maggots.
"Mr. Turner was assaulted while police officers watched but failed to act to keep him safe or arrest those responsible for the attacks," the organization's public relations director, Jen Little, told the Progress.

The lawsuit follows a report that federal authorities had warned Virginia law enforcement of potential violence at the rally, citing previous clashes between white supremacist groups and anti-fascist "antifa" protesters.
Guess what? True on both sides.
Finally: a Truism from President Trump that the American Media Maggots shan't acknowledge in retrospect.
"What about the alt-left that came charging at the — as you say, the alt-right?" Trump asked three days after the deadly rally. "Do they have any semblance of guilt? What about the fact they came charging with clubs in their hands, swinging clubs? Do they have any problem? I think they do. As far as I am concerned, that was a horrible, horrible day."
Purposeful indifference. Go RICO, go 182 PC, go 42 USC § 1983. The situation is screaming for it. Name agencies, name administrators and then name very specific individual officers. Go for broke. Break them down. Bankrupt them. Make them bleed.
Anyone remember a quote: "it takes two to tango" — ?
True then and now.
There will be many more Antifa assaults upon our fundamental rights to come.
BZ