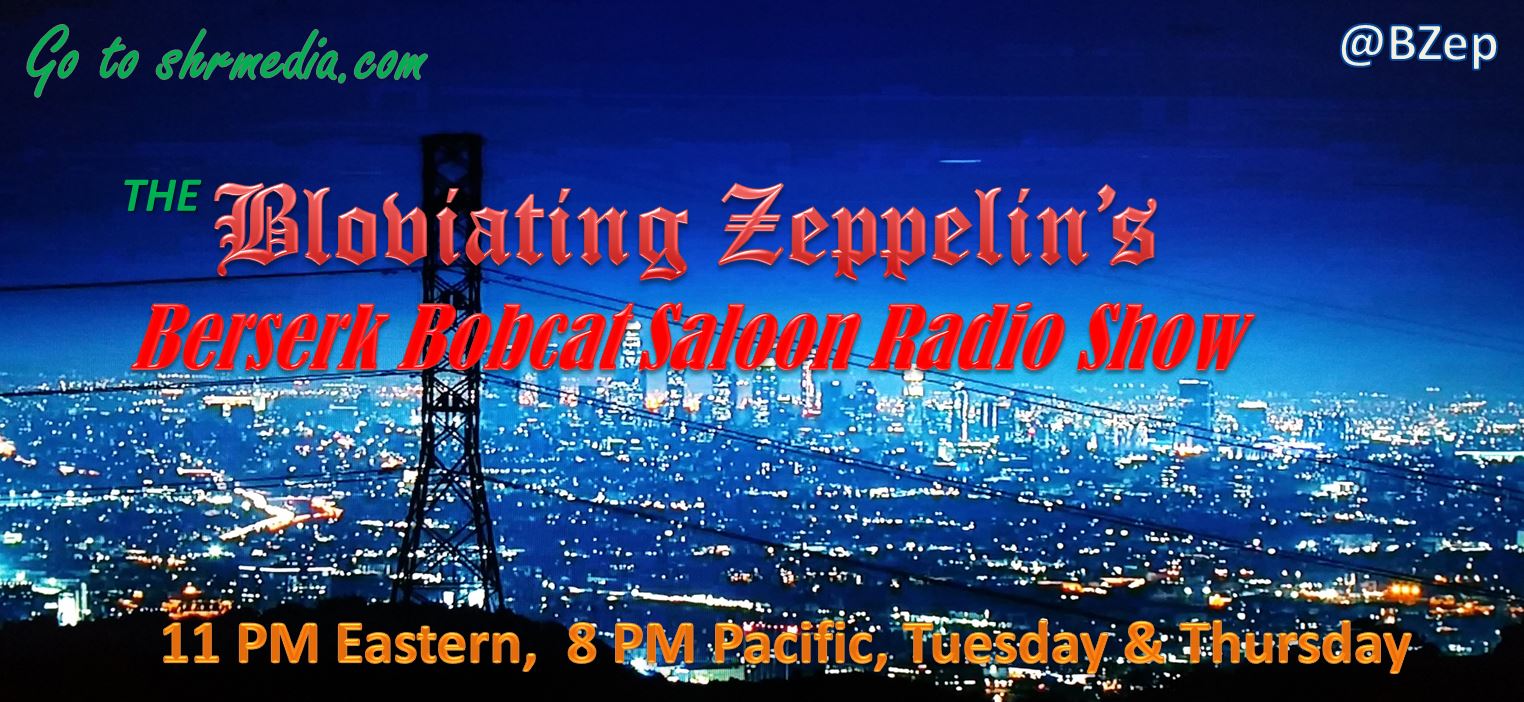 It was Author Week here in the Saloon. First, with Matthew Betley and Thursday night with Terrence McCauley.
Featuring Right thinking from a left brain, doing the job the American Media Maggots won't, embracing ubiquitous, sagacious perspicacity and broadcasting behind enemy lines in Occupied Fornicalia from the veritable Belly of the Beast, the Bill Mill in Sacramento, Fornicalia, I continue to proffer my thanks to the SHR Media Network for allowing me to utilize their studio and hijack their air twice weekly, Tuesdays and Thursdays, thanks to my shameless contract, as well as appear on the Sack Heads Radio Show each Wednesday evening.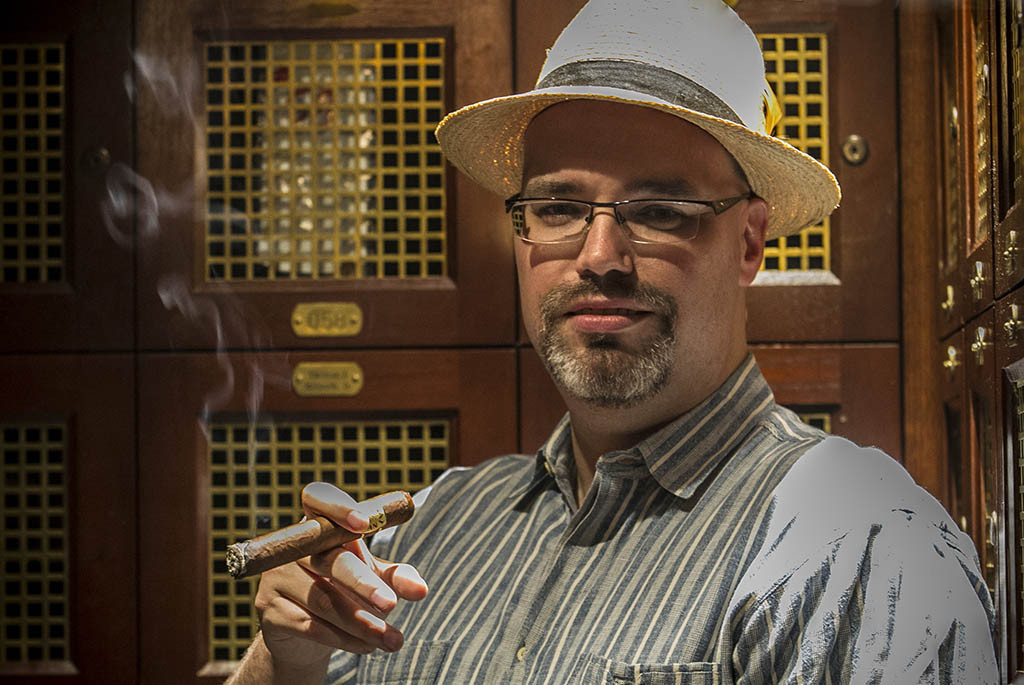 My first guest was thriller writer Terrence McCauley, whom I interviewed earlier in August behind his book A MURDER OF CROWS. Terrence has written three books in the James Hicks series, his newest being released in September by Polis Books, entitled A CONSPIRACY OF RAVENS.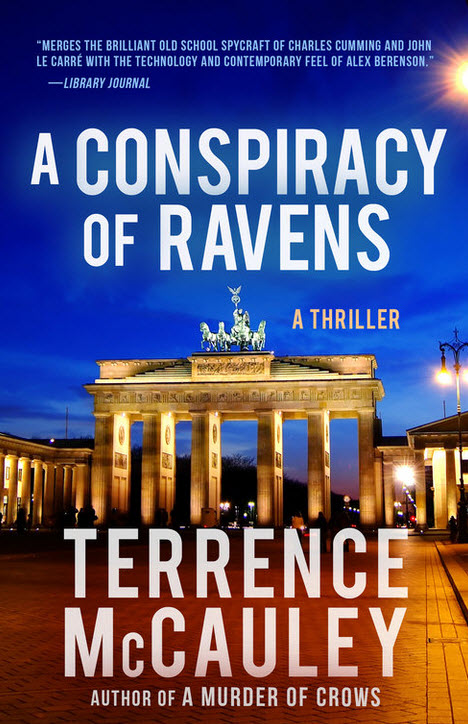 The bio of Terrence McCauley is this:
Terrence P. McCauley is an award-winning writer of crime fiction and thrillers. His the third novel in his University Series – A CONSPIRACY OF RAVENS is available in all bookstores and e-book formats. The other novels in the series, SYMPATHY FOR THE DEVIL and A MURDER OF CROWS were also published by Polis Books. Terrence has also written two award-winning novels set in 1930 New York City – PROHIBITION and SLOW BURN. 

In  2017, Terrence's World War I novella – THE DEVIL DOGS OF BELLEAU WOOD – won the Silver Medal for Historical Fiction from the Military Writers Society of America. Proceeds from sales go directly to benefit the Semper Fi Fund.

In 2016, Terrence's short story 'EL CAMBALACHE' was nominated for Best Short Story in the ITW's annual Thriller Awards.

Terrence has had short stories featured in Thuglit, Spintetingler Magazine, Shotgun Honey, Big Pulp and other publications. He is a member of the New York City chapter of the Mystery Writers of America, the International Thriller Writers, the International Crime Writers Association and the Military Writers Society of America.

Terrence is an avid reader, a lover of classic movies and enjoys traveling. He's a huge soccer fan and supports Liverpool FC in the English Premier League and NYCFC in Major League Soccer. A proud native of The Bronx, NY, he is currently writing his next work of fiction.
The topics covered in the Saloon included:
Happy Stories and Good Times: Hugh Hewitt radio show producer

Duane Patterson

confirms his cancer is in remission: EXCELLENT news;
A rollicking interview with Polis Books thriller writer Terrence McCauley;
Net Neutrality is repealed: the sky is falling;
Representative Jim Jordan vs FBI Director Christopher Wray;
Trey Gowdy vs Deputy AG Rod Rosenstein;
James Comey's "Hillary Clinton isn't guilty" speech was massively edited;
There are the hard expectations of a soft coup in DC.
If you care to listen to the show in Spreaker, please click on the yellow start button at the upper left.
Listen to "BZ's Berserk Bobcat Saloon Radio Show, Thursday, December 14th, 2017" on Spreaker.
If you care to watch the show on YouTube, please click on the red start button. Fear not, it's actually the Berserk Bobcat Saloon and not the Sack Heads Radio Show..
Please join me, the Bloviating Zeppelin (on Twitter @BZep, Facebook as the Bloviating Zeppelin and on Gab.ai @BZep), every Tuesday and Thursday night on the SHR Media Network from 11 PM to 1 AM Eastern and 8 PM to 10 PM Pacific, at the Berserk Bobcat Saloon — where the speech is free but the drinks are not.
As ever, thank you so kindly for listening, commenting, and interacting in the chat room or listening later via podcast.

Thank you one and all for listening, watching and supporting the SHR Media Network: "Conservative Media Done Right."
BZ