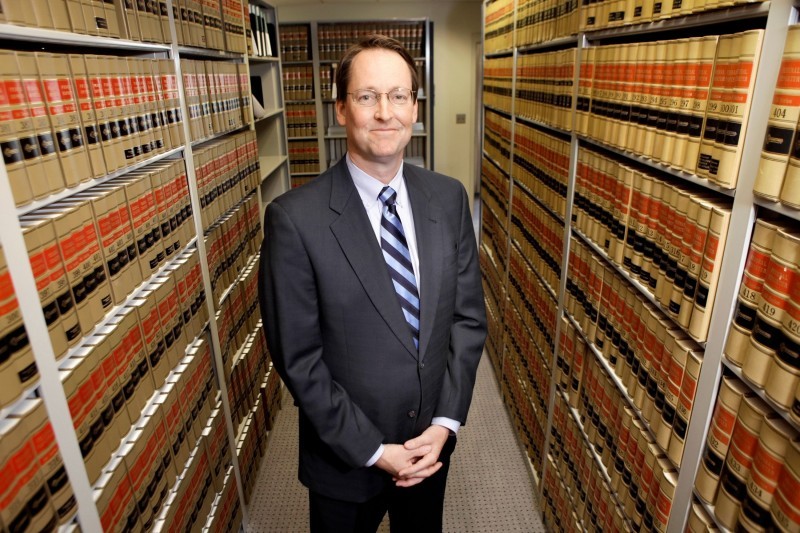 But not nearly to the extent that did Judge Robart in Washington state, and with a fraction of the prior focus on President Trump's second travel stay, Executive Order 13769 (Protecting the Nation from Foreign Terrorist Entry into the United States).
From Politico.com:
Revised Trump travel ban suffers first legal blow

by Josh Gerstein

Federal judge in Wisconsin blocks impact on Syrian family as other courts mull broader relief.

President Donald Trump's revised travel ban executive order suffered its first legal setback Friday as a federal judge blocked the directive's potential impact on the family of a Syrian refugee living in Wisconsin.

Madison-based U.S. District Court Judge William Conley issued a temporary retraining order at the request of the Syrian man, who is referred to as "John Doe" in court filings. The judge, an appointee of former President Barack Obama, said Trump's new executive order cannot be used to delay the man's effort to bring his wife and 3-year-old daughter from the wartorn country to the U.S., but is limited to the individuals involved in the case.
As you can see the effect is limited in scope and quite pointedly focuses on one Syrian man's family.
Do not doubt, however, that every Leftist and sympathetic federal judge aren't in deep talks at this very moment in an attempt to craft the perfect eliminatory argument.
The major differences between the first and second Trump EO:
Iraq is no longer included as a banned country as it will provide extra vetting;
Iran, Syria, Sudan, Yemen, Libya and Somalia are still included in the travel stay;
Green Card holders may enter even if from the above listed countries;
Other differences include:
President Trump signed a new travel ban Monday that administration officials said they hope will end legal challenges over the matter by imposing a 90-day ban on the issuance of new visas for citizens of six majority-Muslim nations.

In addition, the nation's refu­gee program will be suspended for 120 days, and the United States will not accept more than 50,000 refugees in a year, down from the 110,000 cap set by the Obama administration.
One the most significant unmentioned differences? The absence of national protests. Do we see a tiny crack in the Leftist/anarchist armor?
Judge Napolitano weighs in on President Trump's second Executive Order:
Surely there will be more to come.
BZ