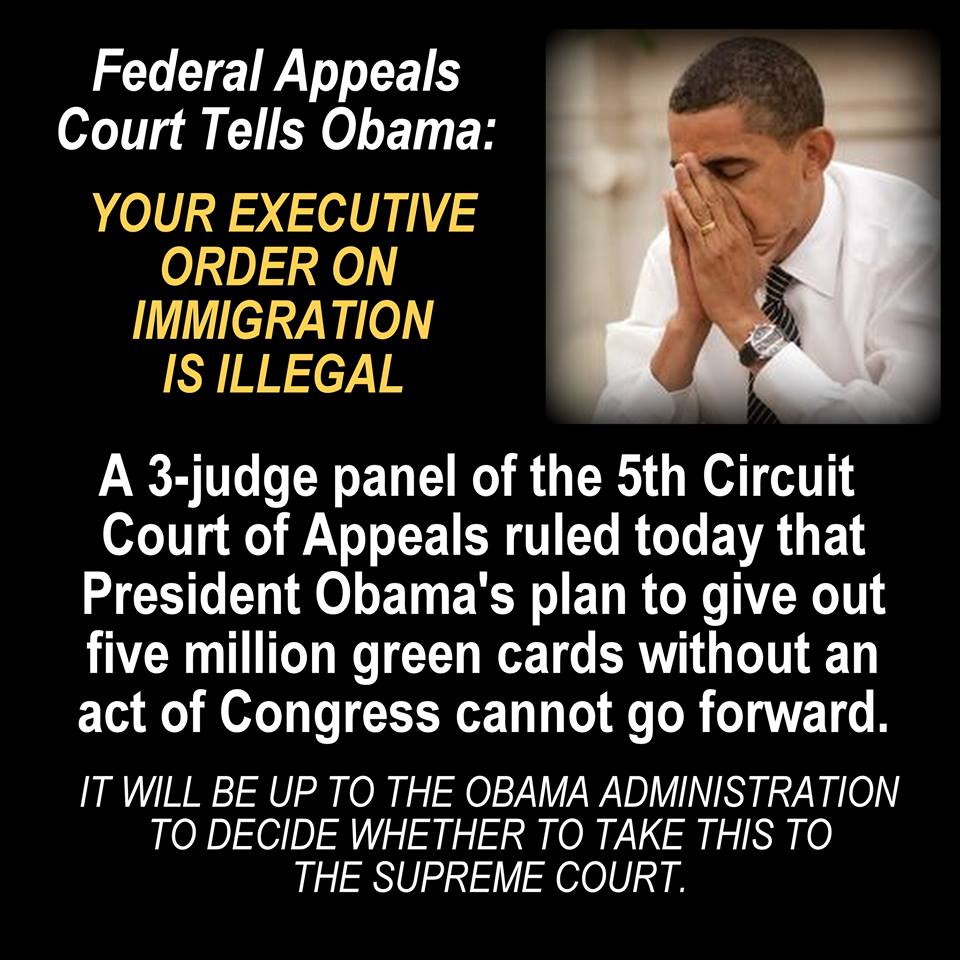 And a loving smackdown it was — by, of all institutions, his own federal court system.
It couldn't have happened to a nicer guy.  And the venue couldn't smart more.
From the NYTimes.com:
Appeals Court Denies Bid to Let Obama Immigration Plan Proceed

by Julia Preston

A federal appeals court on Tuesday denied the Obama administration's request to lift a hold on the president's executive actions on immigration, which would have granted protection from deportation as well as work permits to millions of immigrants in the country illegally.

Two of three judges on a panel of the United States Court of Appeals for the Fifth Circuit, in New Orleans, left in place an injunction by a Federal District Court judge in Brownsville, Tex. The ruling comes in a lawsuit filed by Texas and 25 other states against actions President Obama took in November. Many of the initiatives were scheduled to take effect this month.
Translation: 26 states took Obama to court objecting to Obama's assumption of powers he didn't truly possess and the Federal District Court in Texas agreed.  Today's ruling by the 5th Circuit upheld that initial ruling.
Cue the crying.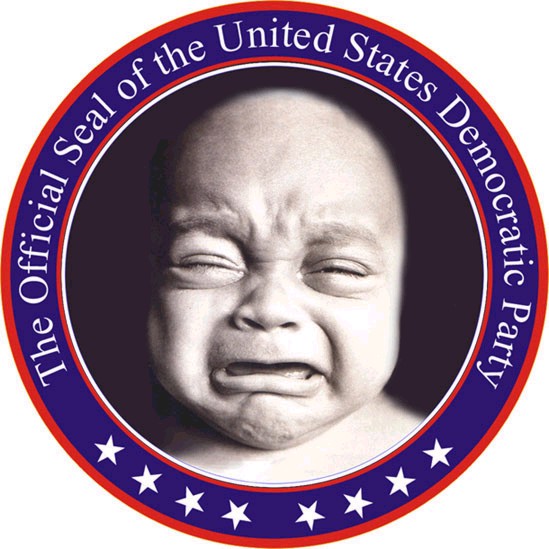 Hand the Spite House and the Demorats a hankie.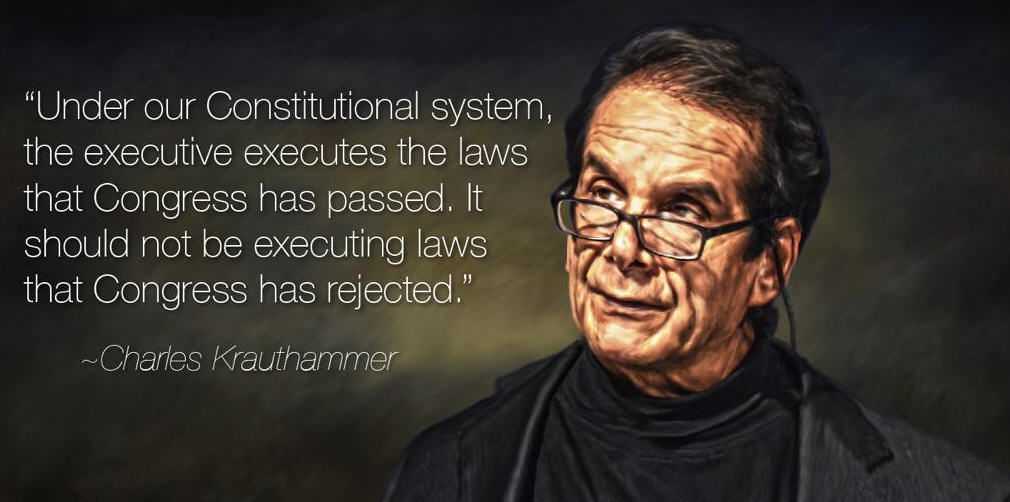 Charles Krauthammer nails the truth once more.
BZ
P.S.
Obama won't be taking any blows from this, unless it involves Reggie Love late at night in darkened and closed quarters far from Michelle.