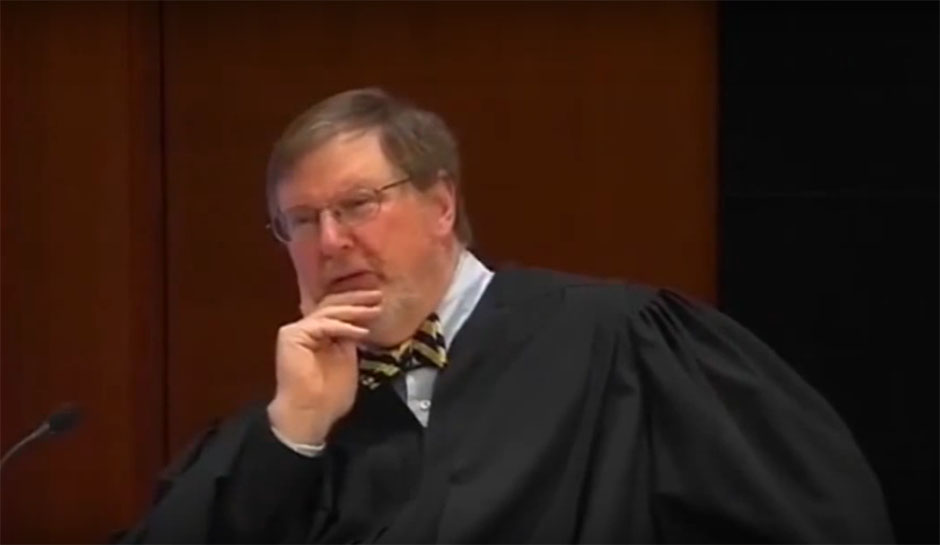 [See background material here about President Trump's first travel stay, with additional excellent insight from Byron York here.]
From the BBC.com:
Trump travel ban: Judge declines to reinstate ruling

A US judge has declined to issue an emergency order banning President Donald Trump's revised travel ban.

The ruling came from Seattle district judge James Robart, the same judge who had issued the order that in effect halted implementation of the first ban.

Judge Robart said lawyers needed to file more extensive documentation.

The new 90-day ban on citizens of six mostly Muslim nations is due to come into effect on Thursday but has sparked legal action in a number of states.
What's different this time around?
Iraq is no longer included as a banned country as it will provide extra vetting;
Iran, Syria, Sudan, Yemen, Libya and Somalia are still included in the travel stay;
Green Card holders may enter even if from the above listed countries;
Leftist states are suing once again, of course, to include Maryland, New York, Oregon, Massachusetts, Hawaii and Washington.
One bit of information you likely did not hear, a video, regarding President Trump's first travel stay, was from a US Marine recently serving in Iraq.
As you might expect, his video created quite a stir in February, because he dared to ask probably the most important question as yet unasked by the American Media Maggots. Sean Hannity had this response.
Also from FoxNews.com:
Lance Corporal Steven Gern, 42, who worked as a contractor in Iraq starting in 2005, posted his video on February 1, and told Fox News he was evacuated from Iraq the next day because of it.

In the video, Gern said he had spoken to a group of Iraqi men about the travel ban, without getting into specifics. "My simple question was, 'As an American, if I went out in town right now, would I be welcome?' And they instantly said, 'Absolutely not, you would not be welcome.' And I said, 'OK, so what would happen if I went out of town?' And they said the locals would snatch me up and kill me within an hour."
He states the obvious when he says:
"The Iraqis, in general, have very little respect for any America –regardless of whether you're a Marine, a contractor, or a civilian—they have very little respect for you," Gern told Fox News. "The United States pumps more and more money and it's not appreciated –why don't we just take care of our own?"

Gern told Fox News he has not had contact with his company, and is concerned about losing his job after posting the video, but felt it was necessary.
The question then becomes: under what legal theory will President Trump's travel stay be attacked this time? That said, kudos to the Trump administration for continuing their persistence regarding this extremely important issue.
BZ