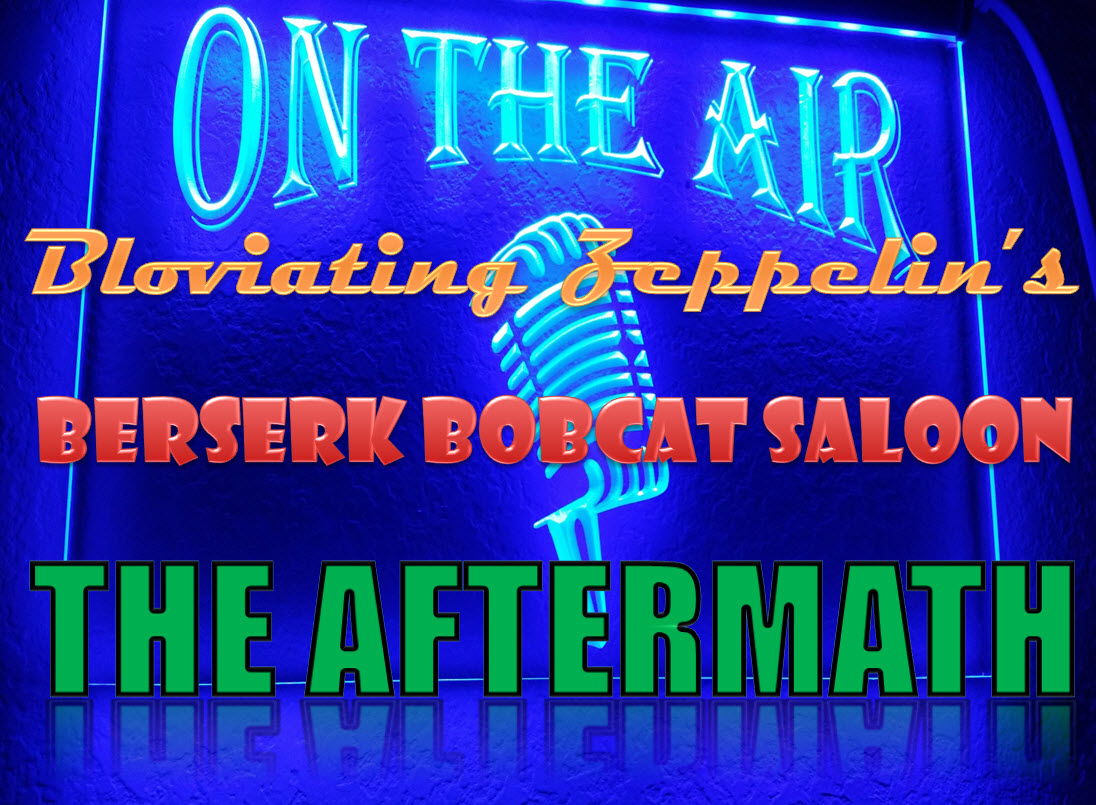 My thanks to the SHR Media Network for allowing me to broadcast in their studio and over their air twice weekly, Tuesdays and Thursdays, as well as appear on the Sack Heads Radio Show™ each Wednesday evening.
Thursday night on the Berserk Bobcat Saloon:
BZ interviews The Official Attorney of the Berserk Bobcat Saloon (TOABBS), White Mamba, Esq., concerning sanctuary cities;
BZ reviews the First Rule of Holes;
To Bill O'Reilly: what the hell, dude? There's no one to blame but you;
BZ reveals his email address: bz@reagan.com;
Is the Cold War back again? My father recalls Defcon 1 in the Cuban missile crisis;
Kim Jong Un launches the un-rocket; did the US hack the missile system?
Did President Trump cut a deal with China's President Xi Jinping?
How did America get so weak? Because of Clinton, Bush and Obama;
"Strategic patience"? As effective as "leading from behind"?
How Obama duped America into the dangerous and treacherous Iran deal;
Reporters: "they literally know nothing";
No campus can cramp us;
"The days of Strategic Patience are over";
China sends coal shipments back to North Korea; picks up US coal instead;
China may cut crude oil deliveries to North Korea;
BZ takes just a wee bit of umbrage with the City of Berkeley Police Department;
BZ was proved a lying sack of crap because he didn't cover half of the topics he promised at the introduction of the show.
Listen to "BZ's Berserk Bobcat Saloon, "The Aftermath," Thursday, April 20th, 2017″ on Spreaker.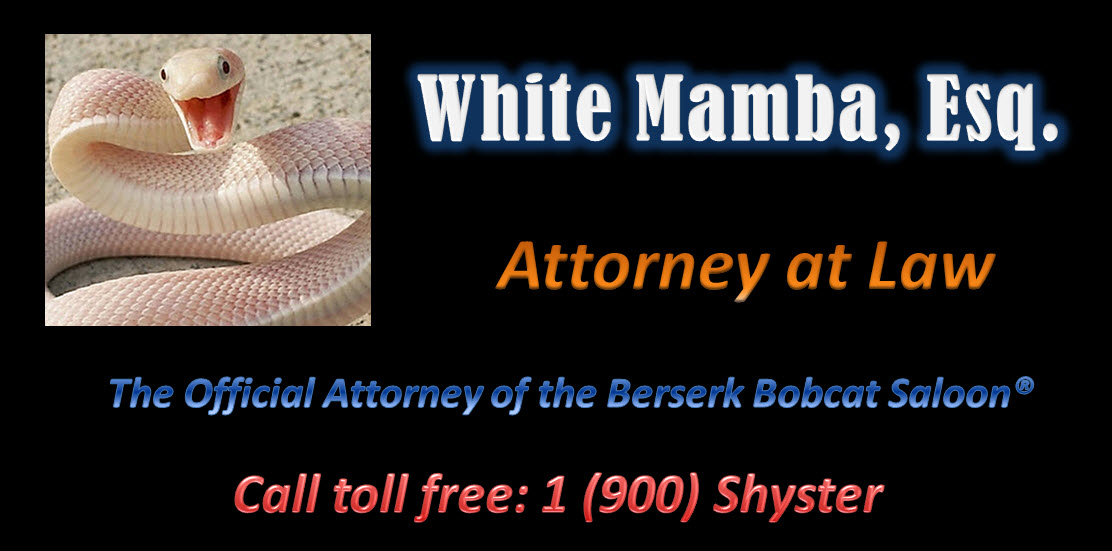 Official business card of the White Mamba, Esq.
White Mamba, Esq., is a bar-certified, shingle-hanging practicing attorney in the State of Florida who, as TOABBS, weighs in on heavy legal matters due to his rampant kindness and insightful insight with all things legal. This night he proffered an acumenical perspicacity on the issue of sanctuary cities and the applicable cases therein.
Please note; his telephone number will soon be changing.
Please join me, the Bloviating Zeppelin (on Twitter @BZep and on Gab.ai @BZep), every Tuesday and Thursday night on the SHR Media Network from 11 PM to 1 AM Eastern and 8 PM to 10 PM Pacific, at the Berserk Bobcat Saloon — where the speech is free but the drinks are not.
As ever, thank you so kindly for listening, commenting, and interacting in the chat room or listening via podcast.
Want to listen to the Berserk Bobcat Saloon podcast archives? Go here.
BZ