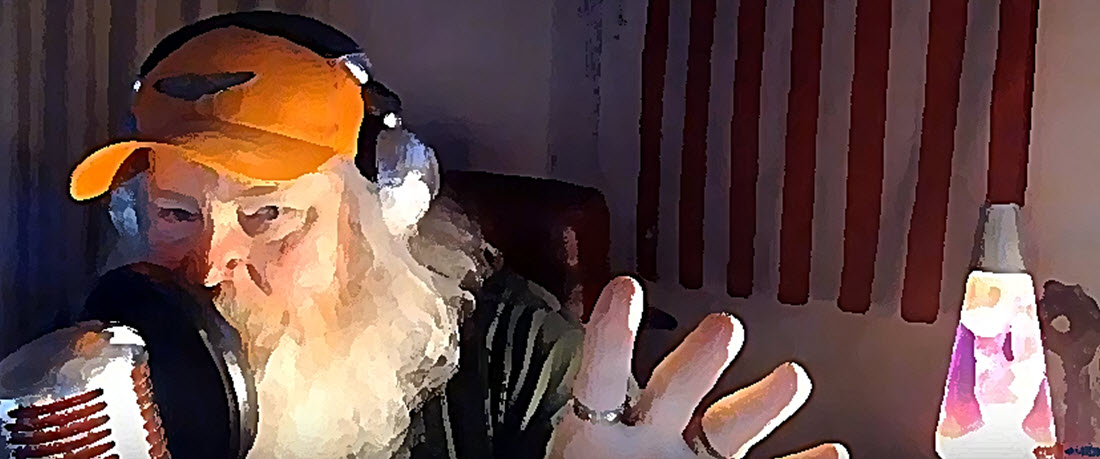 My thanks to the SHR Media Network for allowing me to broadcast in their studio and over their air twice weekly, Tuesdays and Thursdays, as well as appear on the Sack Heads Radio Show™ each Wednesday evening.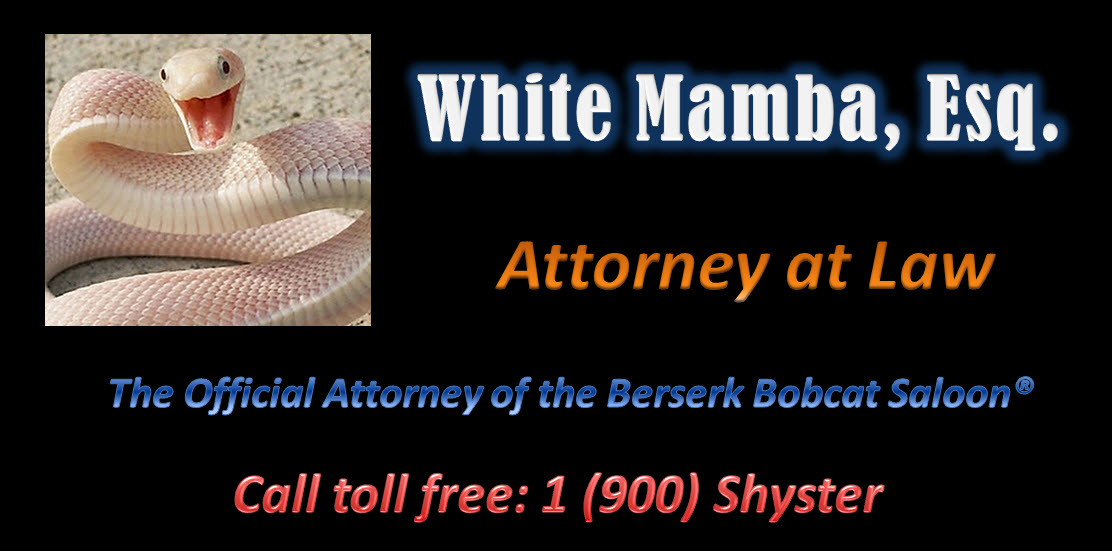 Featured in the Saloon tonight was the White Mamba, Esq., The Official Attorney of the Berserk Bobcat Saloon, otherwise known at TOABBS. Because of his lawyerliness (yes, that is an official word), I asked him to weigh in on the recent events of the US Supreme Court this week, to include the opinion on the Trump travel ban and two other important SCOTUS cases.
Tonight in the Saloon:
"I'd like to have an argument, please," at the Argument Clinic;
"I could be arguing in my spare time."
Jealousy: a buddy is moving to Montana; I'm not. That says it all. Harumph!
CNN is having a bad week; schadenfreude returns with a vengeance;
Shuckie-darn, 3 CNN Fake Newsies resign, axed by CNN CEO Jeff Zucker;
Three things more trusted than CNN:
—- Breast milk from Bruce Jenner;
—- Unprotected sex with Madonna;
—- Having a drink with Bill Cosby;
James O'Keefe's Project Veritas skewers CNN; they admit they are Fake News;
CNN does NOT refute the Project Veritas video; that bespeaks volumes;
White Mamba, Esq opines on all things SCOTUS;
Demorats register the "wrong dead people" in Virginia;
Judge Napolitano: Loretta Lynch could do serious prison time;
Piers Morgan skewers Muslim London Mayor Sadiq Khan.
If you care to listen to the show in Spreaker, please click on start.
Listen to "BZ's Berserk Bobcat Saloon, Tuesday, June 27th, 2017" on Spreaker.
If you care to watch the show on YouTube, please likewise click on start.
New programming note: beginning this Thursday, June 29th, Dan Butcher of High Plains Pundit fame will be featured as a regular guest every Thursday night here in the Saloon. I am pleased to welcome Dan to the show because he himself is such a stellar media figure. You can find him here at High Plains Pundit, here at High Plains Talk Radio, here on Facebook, and here on Twitter. Don't miss Dan's intelligent and insightful commentary, live and direct from the Lone Star state of Texas, every Thursday in the Saloon.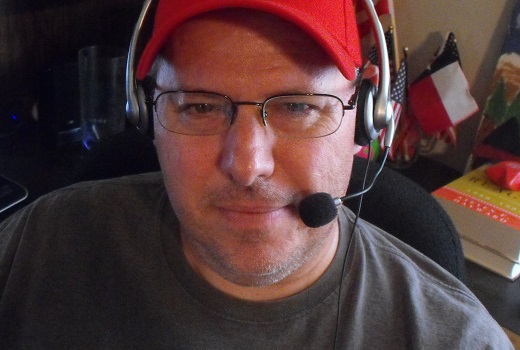 Please join me, the Bloviating Zeppelin (on Twitter @BZep and on Gab.ai @BZep), every Tuesday and Thursday night on the SHR Media Network from 11 PM to 1 AM Eastern and 8 PM to 10 PM Pacific, at the Berserk Bobcat Saloon — where the speech is free but the drinks are not.
As ever, thank you so kindly for listening, commenting, and interacting in the chat room or listening later via podcast.

Want to listen to all the Berserk Bobcat Saloon archives in podcast? Go here. Want to watch the past shows on YouTube? Please visit the SHR Media Network YouTube channel here.
BZ