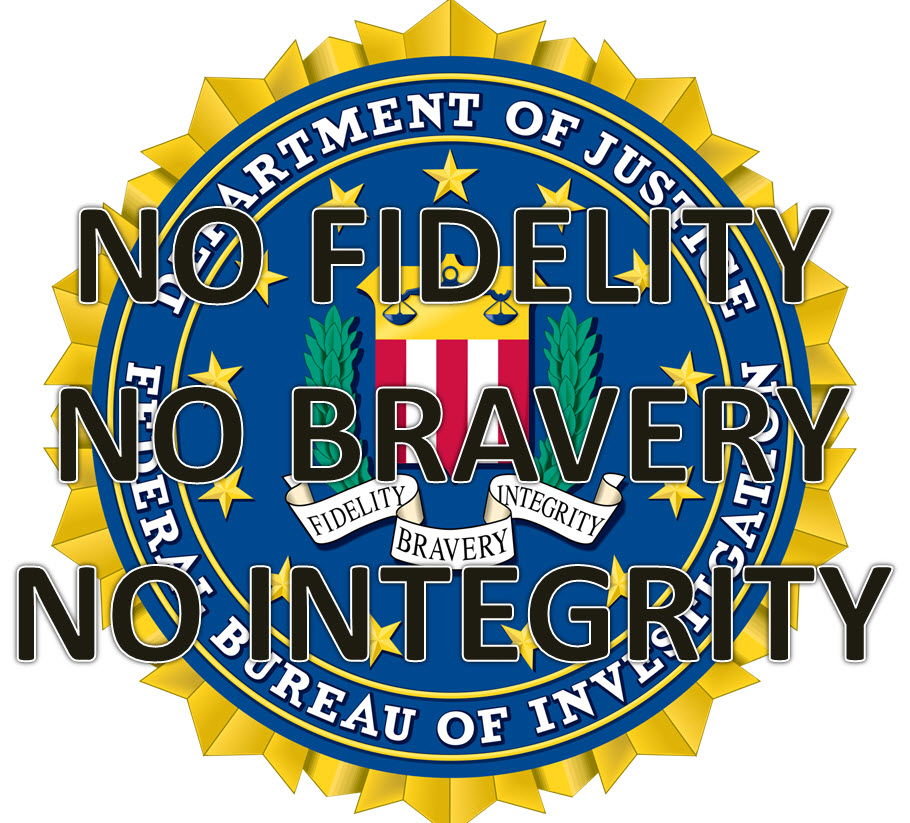 Everyone remembers the meeting between Demorat former president William Jefferson Clinton and then-Attorney General Loretta Lynch at Sky Harbor International Airport in Phoenix, Arizona on June 26th, 2016.
Leftists swear it was nothing more than an innocent meeting between Clinton and Lynch, who stopped to simply catch up on grandkids and such.
Those of a more free-thinking and questioning spirit looked upon the meeting as an update or a decision proffered to Clinton by Lynch regarding his wife Hillary Clinton, who was then in the midst of her home-grown email server scandal. The FBI Director at that time, James Comey, had not yet released his opinion on the investigation of Hillary Clinton. That was done only a week later on Tuesday, July 5th.
Total coincidence. To those with weak and uninquisitive minds, such as Leftists, Demorats and specifically the American Media Maggots.
Despite the fact that James Comey stated under oath he became "influenced" by the tarmac meeting between Lynch and Clinton. And by Lynch insisting that Comey refer to the Hillary Clinton investigation as a "matter."
"You have been criticized on your Clinton email decision. Did you learn anything that would have changed how you chose to inform the American people?" Chairman of Senate Intelligence Committee Richard Burr, R-N.C., asked the fired FBI director.

"Honestly, no," Comey answered. "It caused a lot of personal pain for me – I think it was the best way to protect the justice institution—including the FBI."
Translation: it was the best way to protect James Comey. No one else. The FBI can and always will take a second seat to his own personal protection. Have you ever heard of an FBI director undermining an investigation publicly?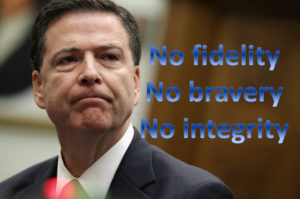 James Comey subsequently became influenced to the point where he believed he was going to leak FBI documents in order to instigate an investigation — which became that which Robert Mueller is spearheading.
To those with questions, however, like Judicial Watch, the situation required answers in order to discover if there was a provable link between Comey's decision at the FBI and the meeting between Clinton and Lynch. Was the "fix" already "in" at least a week prior to the announcement by then-FBI Director James Comey?
Initially, Judicial Watch sued the FBI for the documents in October of 2016. They were told, by FBI representatives, that no such documents could be located.
Let us remember that the New York Post wrote an article that contained this quote by an FBI agent:
Meanwhile, FBI agents expressed their "disappointment" over FBI Director James Comey's decision not to recommend charges against Clinton, sources close to the matter told The Post.

"FBI agents believe there was an inside deal put in place after the Loretta Lynch/Bill Clinton tarmac meeting," said one source.  

Another source from the Justice Department was "furious" with Comey, saying he's "managed to piss off right and left."
Let us also remember that in Edward Klein's book Guilty As Sin, he wrote:
Bill Clinton's private jet was cleared for takeoff and was taxiing toward the active runway at Phoenix Sky Harbor International Airport when a Secret Service agent informed him that Attorney General Loretta Lynch's plane was coming in for a landing.

"Don't take off!" Bill barked.
Instigated by William Jefferson Clinton? Apparently so.
As his plane skidded to a halt and then headed back to its parking space, Bill grabbed a phone and called an old friend — one of his most trusted legal advisers.

It was June 27, 2016 — one year into the FBI investigation of Hillary Clinton's emails.

"Bill said, 'I want to bushwhack Loretta,' " the adviser recalled. " 'I'm going to board her plane. What do you think?' And I said, 'There's no downside for you, but she's going to take a pounding if she's crazy enough to let you on her plane.'

"He knew it would be a huge embarrassment to Loretta when people found out that she had talked to the husband of a woman — the presumptive nominee of the Democratic Party — who was under criminal investigation by the FBI," the adviser continued. "But he didn't give a damn. He wanted to intimidate Loretta and discredit [FBI Director James] Comey's investigation of Hillary's emails, which was giving Hillary's campaign agita."

Bill hung up the phone and turned to a Secret Service agent.

"As soon as her plane lands," he said, "get the attorney general on the phone and say the president would like to have a word with her."

Once inside Lynch's plane, Bill turned on the Clinton charm. He gave Lynch's shoulder an affectionate squeeze and shook hands with her husband, Stephen Hargove.

"Bill said he could tell that Loretta knew from the get-go that she'd made a huge mistake," his adviser said. "She was literally trembling, shaking with nervousness. Her husband tried to comfort her; he kept patting her hand and rubbing her back.
Translated: Lynch knew precisely what she'd done and how it would look.
"Bill made small talk about golf and grandchildren and [former Attorney General] Janet Reno, and he kept at it for nearly a half-hour. It didn't make any difference what they talked about; all he wanted to do was send a message to everyone at Justice and the FBI that Hillary had the full weight of the Clinton machine, the Democratic Party, and the White House behind her.

"It was clearly tortuous for Loretta. Bill told me later that he noticed there were beads of sweat on her upper lip."
Message sent and received? But wait; there's more.
One week later, Barack Obama invited Hillary to fly with him to North Carolina for a campaign rally. He wouldn't have let her use two of the greatest symbols of presidential power — Air Force One and the podium with the Seal of the President of the United States — if he thought there was even the slightest chance she was going to be indicted. But Attorney General Lynch had privately assured him that she wouldn't let that happen, and that the fix was in.
Oh my, the fix was so in.
Now, almost one year later, we discover the FBI made a discovery. Some cabinet door or desk drawer was opened and, magically, here we now have 30 pages of documents related to that tarmac meeting that — zounds — the Department of Justice just couldn't. A lot of shoulder-shrugging at DOJ.
Is the DOJ incompetent? Or did the DOJ simply lie? It's one or the other. It's no oversight or mistake.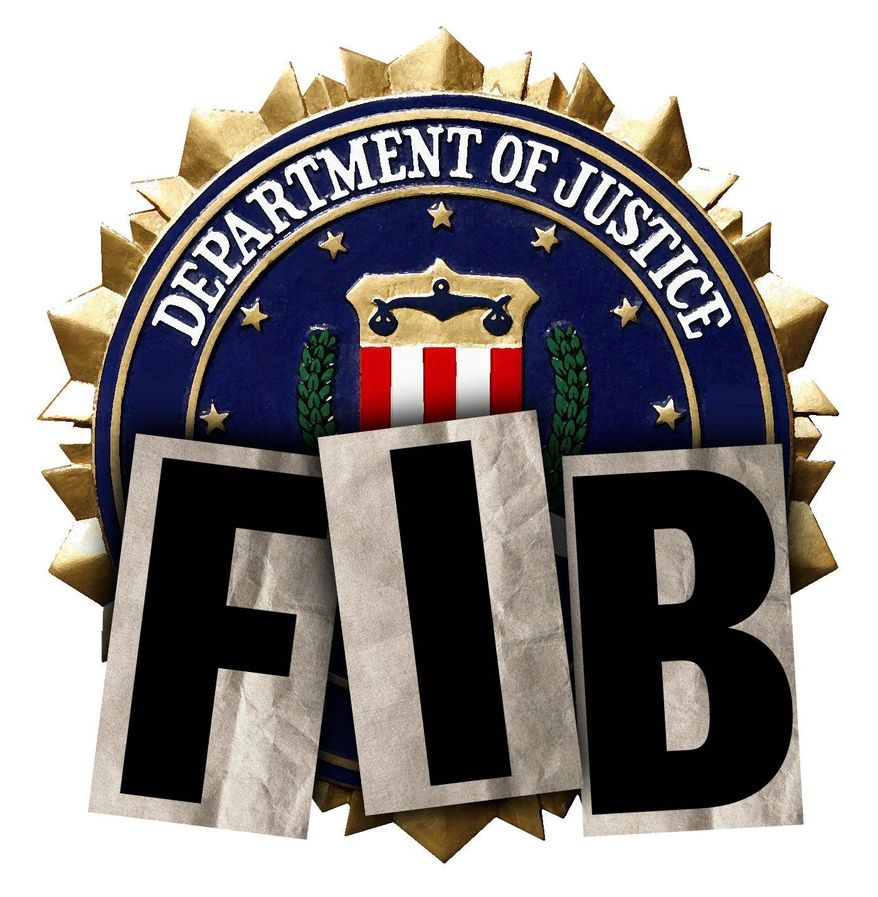 Judge Andrew Napolitano, one of my favorite analysts, weighed in on October 16th. He repeats BZ's DC Axiom:
"It's an institutional culture in government. We don't want to go after our predecessors because we don't want our successors to come after us."
Oh, but wait, Judge Napolitano. There is so much more.
From FoxNews.com:
Judicial Watch says FBI has found Clinton-Lynch tarmac meeting documents

by Brooke Singman

Conservative watchdog group Judicial Watch said Friday that the FBI has uncovered 30 pages of documents related to the controversial 2016 tarmac meeting between former President Bill Clinton and former Attorney General Loretta Lynch.

The newly uncovered documents will be sent to Judicial Watch by the end of November in response to a Freedom of Information Act (FOIA) lawsuit, a spokesman for the group told Fox News.

Judicial Watch originally filed a FOIA request in July 2016 — which the Justice Department did not comply with — seeking "all records of communications between any agent, employee, or representative" of the FBI for the investigation into Hillary Clinton's private email server use, and all records related to the June 27, 2016 meeting between Lynch and Bill Clinton.

"We presume they are new documents. We won't know what's in them until we see them, unfortunately," Judicial Watch President Tom Fitton told Fox News in an email Friday. "The fact they just 'found' them is yet another scandal."
But wait; there's more. Again from FoxNews.com:
Judicial Watch clashes with DOJ over 'talking points' from Lynch-Clinton tarmac meeting

by Brooke Singman

Conservative watchdog group Judicial Watch is clashing with the Trump Justice Department over access to "talking points" the DOJ prepared under the Obama administration to explain the controversial tarmac meeting between Loretta Lynch and Bill Clinton last year. 

Judicial Watch is seeking the documents as part of a Freedom of Information Act lawsuit. The group complained late Wednesday that it had received "heavily redacted" emails pertaining to the department's internal preparations last year to press inquiries on the Lynch-Clinton meeting. 

Judicial Watch says Peter Kadzik, then-assistant attorney general, was involved in handling the Justice Department's response to media inquiries regarding the tarmac meeting at the time. But one email exchange shows a redacted response from him to an email with the subject line: "DRAFT: Statement/Talking Points" on June 28, 2016.

Another email shows then-director of the Justice Department Public Affairs Office Melanie Newman emailing with colleagues to "flag a story" about a "casual, unscheduled meeting between former President Bill Clinton and the AG."
I want you to see and hear just how incredibly rife with corruption is your government and more pointedly and even more sadly, your federal law enforcement agencies.
First, it is crystal clear from the evidence released by the FBI after the first investigation that the former Secretary of State used a private email server to transmit national security information rather than safeguard such information, as required by law, and that she subsequently made statements contrary to the facts as we continue to learn.
Second, the real actor in this Theater of the Absurd is the Justice Department's decision to commence an investigation that was a sham from the very beginning. After all, it was the Justice Department that failed to convene a grand jury, issue search warrants for computers, place witnesses under oath and appoint a special prosecutor who could operate free from conflicts of interest. Hey, just like Robert Mueller, right?
Then FBI Director James Comey "cleared" Hillary Clinton of all wrongdoing on July 5th of last year.
Comey admits that Clinton lied.  But here is the difference (that we won't know precisely because there was no oath and no recording).
You can lie publicly all you want, if people are sufficiently stupid to believe it — like much of the electorate and the American Media Maggots are doltish enough.  But you should not lie to the FBI.  My guess is that Hillary Clinton came relatively clean in 3.5 hours.  And that is why I believe she was not placed under oath and the interview was not recorded.  Things like that make it easier to dispute later when politically necessary.
But James Comey outed himself to Jason Chaffetz:
Chaffetz then asked whether it was that he was just not able to prosecute it or that Clinton broke the law.

"Well, I don't want to give an overly lawyerly answer," Comey said. "The question I always look at is there evidence that would establish beyond a reasonable doubt that somebody engaged in conduct that violated a criminal statute, and my judgment here is there is not. "
And this is how James Comey attempts to rationalize his decision.  He states he does not believe his case established guilt "beyond a reasonable doubt."
NEWSFLASH: It is not UP to YOU, Director Comey, to assemble a case that yields a determination of "beyond a reasonable doubt."  That threshold is up to the DOJ or more pointedly a Grand Jury, not you or your organization.  All you need to compile a case for submission is "probable cause."  That's what real cops and real DAs in America do. Their jobs.  They stay in their lanes and do their jobs.
As I have said time and again, there are two kinds of crimes as written by statute: those of general intent and those of specific intent. Comey stated that HRC had to have possessed a very specific intent to commit her crimes. EXCEPT that the US codes applicable are not those of specific intent because they do not include the phrase "with the intent to."
That is how a crime of specific intent is crafted. It is stated.
Even more disturbing: Attorney General Lynch did not recuse herself from the final decision on whether to prosecute the case — nor did she give that decision to a career prosecutor at the Department of Justice. She instead prejudged the case by supposedly blindly accepting the FBI's recommendation.
"[AG Lynch] said…she would accept whatever recommendations career prosecutors and the F.B.I. director made…" –NYTimes July 1, 2016
Of course she would. The fix was in. And Comey was predestined to take whatever fall occurred, not her. After all, he is white and male; she is black and female.
But wait; there's more.
From FoxNews.com:
Comey drafted letter on Clinton email investigation before completing interviews, FBI confirms

The FBI released documents Monday proving former FBI Director James Comey began drafting a letter regarding Hillary Clinton's email investigation months before conducting several key interviews, including speaking to Clinton herself.

The document release was titled "Drafts of Director Comeys July 5, 2016 Statement Regarding Email Server Investigation Part 01 of 01."

The contents of the email were largely unclear as nearly all of it was redacted. The now-public records show the email titled "Midyear Exam — UNCLASSIFIED" was sent by Comey on May 2, 2016, to Deputy Director Andrew McCabe, general counsel James Baker and chief of staff and senior counselor James Rybicki.

On May 16, the documents showed a response email from Rybicki, saying "Please send me any comments on this statement so we may roll into a master doc for discussion with the Director at a future date. Thanks, Jim."
Hello. "Fix," meet "in." Shake hands and keep dissembling.
The existence of the documents, reported by Newsweek, were first brought to light by Sen. Chuck Grassley, R-Iowa, chairman of the Senate Judiciary Committee, and Sen. Lindsey Graham, R-S.C., also a member of the committee, after they reviewed transcripts of interviews with top Comey aides who alluded to the email's existence. The Senate Judiciary Committee is investigating Comey in his role as FBI director and President Trump's decision to fire him in May.

The senators penned a letter on Aug. 30 to newly-appointed FBI Director Christopher Wray noting their findings, saying that "it appears that in April or early May of 2016, Mr. Comey had already decided he would issue a statement exonerating Secretary Clinton. That was long before FBI agents finished their work," the letter said. "The outcome of an investigation should not be prejudged while FBI agents are still hard at work trying to gather the facts."
Apparently it was the dog who ate Samantha Powers' homework.
And why have you not heard that astounding information trumpeted all across the fruited plain by the American Media Maggots? You know why. Agenda. Narrative.
I said and wrote this back in late 2016 and, with each passing week, I find myself more vindicated. I stated that with this false emphasis on President Donald Trump and Russia, in order to account for Hillary Rodham Clinton's absolutely corrupt and disastrous abortion of a campaign — and because the Demorats and Leftists haven't yet even stepped into November 9th — the insistence of narrative pressure will surely arc back like a fine bladed boomerang and embed itself in their asses.
It has.
We are discovering more, with each passing day, how the Demorats are like putty in the hands of Russians, as we certainly believed, and that the exposure isn't on the side of Trump or his team, it's with the Demorats.
Hillary Clinton's Russian uranium, anyone?
Hello? Bladed boomerang meet Demorat, Leftist and American Media Maggot ass.
BZ