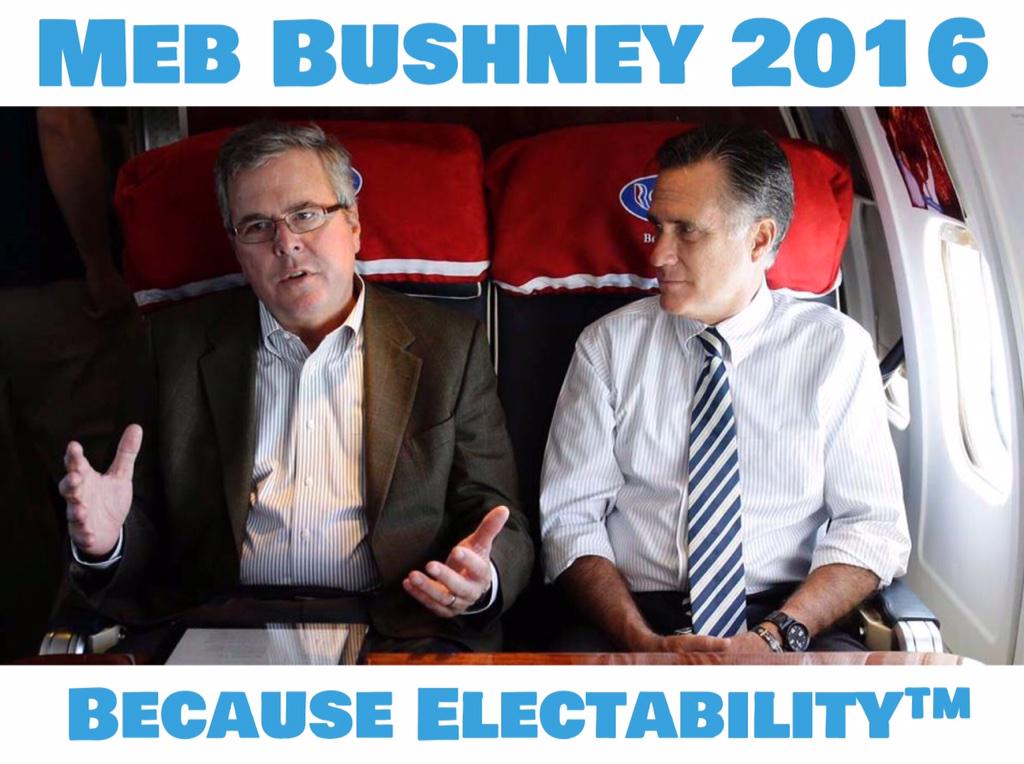 Whilst cruising through the digital slag known as news in America these days, I happened to come across an article that resonated about Jeb Bush.
From Mediaite.com (one of the worst possible names for a news source):
Jeb Goes Off: I Could Be Doing 'Really Cool Things' Instead of Being President, You Know

by Josh Feldman

Jeb Bush let his agitation show on the campaign trail today when he complained about gridlock and partisanship in South Carolina.

Bush attended a presidential town hall held by Senator Tim Scott, and they were even joined on stage by none other than South Carolina congressman and Benghazi Select Committee chairman Trey Gowdy.

At one point, when he was lamenting the state of partisan politics, Bush said, "If this election is about how we're going to fight to get nothing done, then I don't want any part of it."
Oooooh, scary, just in time for Halloween: "Jeb goes off."  I'm quaking in my Keens.
That's your problem, Jeb.  Trump nailed it, actually.  You're a miniuscule-energy person.  You'd bring the same mundane enthusiasm to the presidency that you bring to your campaign.  And I'm done with zero-energy, capitulating, bi-partisan, compromising empty suits registered as Republicans.
The major issue?  Compromise and bi-partisanship usually occurs on the Republican side, not on the Demorat side.  Demorats know how to hack and slash; they already have the American Media Maggots in their pockets.  Republicans want to be loved and simply haven't yet Grokked the fact that they will never be loved as long as the AMM holds sway in America.  And at this point, the AMM aren't going anywhere.  But Republicans still want to be loved.  That makes no sense whatsoever.  No matter what you do, GOPEE (GOP Establishment Elites), you will never be loved by the AMM unless and until you change your (R) to a (D).  In that manner the AMM is not unlike Obama's good friend ISIS.  Convert you or kill you.
Romney proved he was ambivalent about running for president.  His son revealed that Mitt wasn't entirely committed and, further, didn't want the presidency — after the fact.  I could never forgive Romney for that, for wasting my time and the time of those who supported him.  Further, Romney admitted that his Massachusetts healthcare plan was the precursor to Obamacare — not that Obamacare is working out well; it isn't.
Jeb is another Romney.  Not a fighter, won't take umbrage, too interested in being "nice" and not running with scissors or eating paste.
Note to Jeb: If you have other things to do, like cleaning your fishtank or balancing your checkbook, do them.  Don't just threaten me with going away, make good on it.
Frankly, I couldn't care less.  i won't be voting for you anyway.  I'm done with Bushes just as I am done with Clintons.  I don't like dynasties.
BZ