The American Media Maggots are making Palin's endorsement of Trump Tuesday's focus, in an attempt to obfuscate and divert attention from the REAL story.
From Politico.com:
Watchdog: Clinton's server had classified material beyond 'top secret'

by Rachael Bade & Josh Gerstein

Intelligence officials have discovered sensitive national security information on Hillary Clinton's server that goes beyond the "top secret" level, the intelligence community inspector general told lawmakers in a letter last week.

In a copy of the Jan. 14 correspondence obtained by POLITICO, Intelligence Community Inspector General I. Charles McCullough III told both the Senate Intelligence and Senate Foreign Relations committees that intelligence agencies found messages relating to what are known as "special access programs," or SAP. That's an even more restricted subcategory of sensitive compartmented information, or SCI, top secret national security information derived from sensitive intelligence sources.
Information like this is mandating a continued clear investigatory path by the 6'8″ James Comey's FBI — a director who has never shied away from Obama.
The Business Insider writes, in explanation:
Intelligence is allocated to a special-access program when "the vulnerability of, or threat to, specific information is exceptional," according to Executive Order 13526, which was signed by US President Barack Obama in late 2009 and details how to properly handle and protect classified national-security information.

Clinton signed a nondisclosure contract when she got to the State Department, in which she agreed to "never divulge anything marked SCI [sensitive compartmented information] or that I know to be SCI to anyone who is not authorized to receive it without prior authorization from the US Government department or agency that authorized my access."
FoxNews.com adds:
Intelligence from a "special access program," or SAP, is even more sensitive than that designated as "top secret" – as were two emails identified last summer in a random sample pulled from Clinton's private server she used as secretary of state. Access to a SAP is restricted to those with a "need-to-know" because exposure of the intelligence would likely reveal the source, putting a method of intelligence collection — or a human asset — at risk. Currently, some 1,340 emails designated "classified" have been found on Clinton's server, though the Democratic presidential candidate insists the information was not classified at the time.

"There is absolutely no way that one could not recognize SAP material," a former senior law enforcement with decades of experience investigating violations of SAP procedures told Fox News. "It is the most sensitive of the sensitive."
THERE IS ABSOLUTELY NO WAY THAT ONE COULD NOT RECOGNIZE SAP MATERIAL.
Now check this:
While the State Department and Clinton campaign have said the emails in questions were "retroactively classified" or "upgraded" – to justify the more than 1,300 classified emails on her server – those terms are meaningless under federal law.
THOSE TERMS ARE MEANINGLESS UNDER FEDERAL LAW.
Hillary Clinton comes ever closer to being criminally indicted, and it couldn't happen to a more applicable person.
A very important note from Guy Benson:
According to court documents, former CIA Director David Petraeus was prosecuted for sharing intelligence from special access programs with his biographer and mistress Paula Broadwell. At the heart of his prosecution was a non-disclosure agreement where Petraeus agreed to protect these closely held government programs, with the understanding "unauthorized disclosure, unauthorized retention or negligent handling … could cause irreparable injury to the United States or be used to advantage by a foreign nation." Clinton signed an identical non-disclosure agreement Jan. 22, 2009.
Please closely read these stories from Hot Air, Fox News and Business Insider.
The sagacious Charles Krauthammer weighs in:
Krauthammer's Take: Hillary E-mail Scandal Now 'Worse than What Snowden Did'
Petraeus, as was mentioned earlier, he pled guilty because precisely this kind of information he shared. And I don't see, given the fact that he is the inspector general of the intelligence community who was writing this officially to the intelligence committee heads in Congress that there is any way to contradict this. It is not a news story. This is an investigative story. And now it's in the hands of the FBI. It's hard to imagine that the Department of Justice will ignore this or wave it away."
Finally, as I theorized here, is this the next step?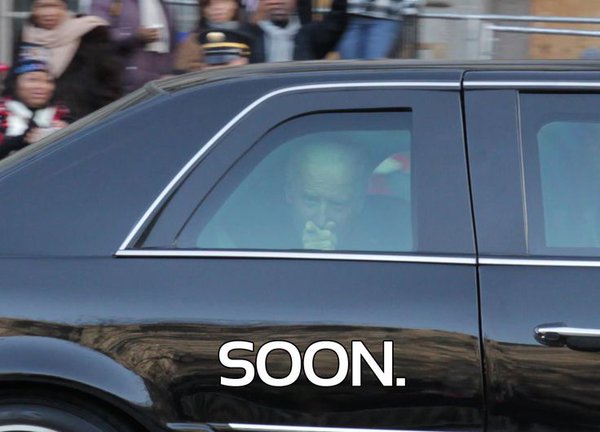 Will an arrogant, corrupt, law-breaking Clinton finally be indicted?
BZ