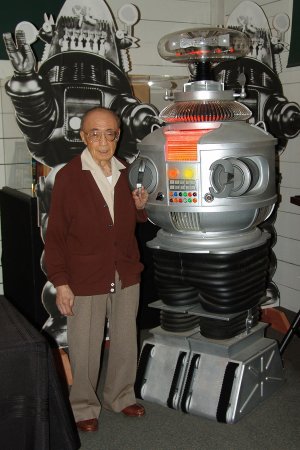 A piece of my past dies, reminding me of my age, vulnerability and mortality.
From TheHollywoodReporter.com:
by Mike Barnes
Robert Kinoshita, a production designer and art director who designed the iconic robots for the 1956 science-fiction classic Forbidden Planet and the 1960s TV series Lost in Space, has died. He was 100.
Kinoshita died Dec. 9 at a nursing care facility in Torrance, Calif., family friend Mike Clark told The Hollywood Reporter.
For Robby the Robot on Forbidden Planet, Kinoshita cobbled together several concepts contributed by MGM's art and special-effects departments and made a miniature prototype of wood and plastic. The model, with a domed head of clear plastic, was quickly approved, and Kinoshita completed its construction. The film received an Oscar nomination for special effects.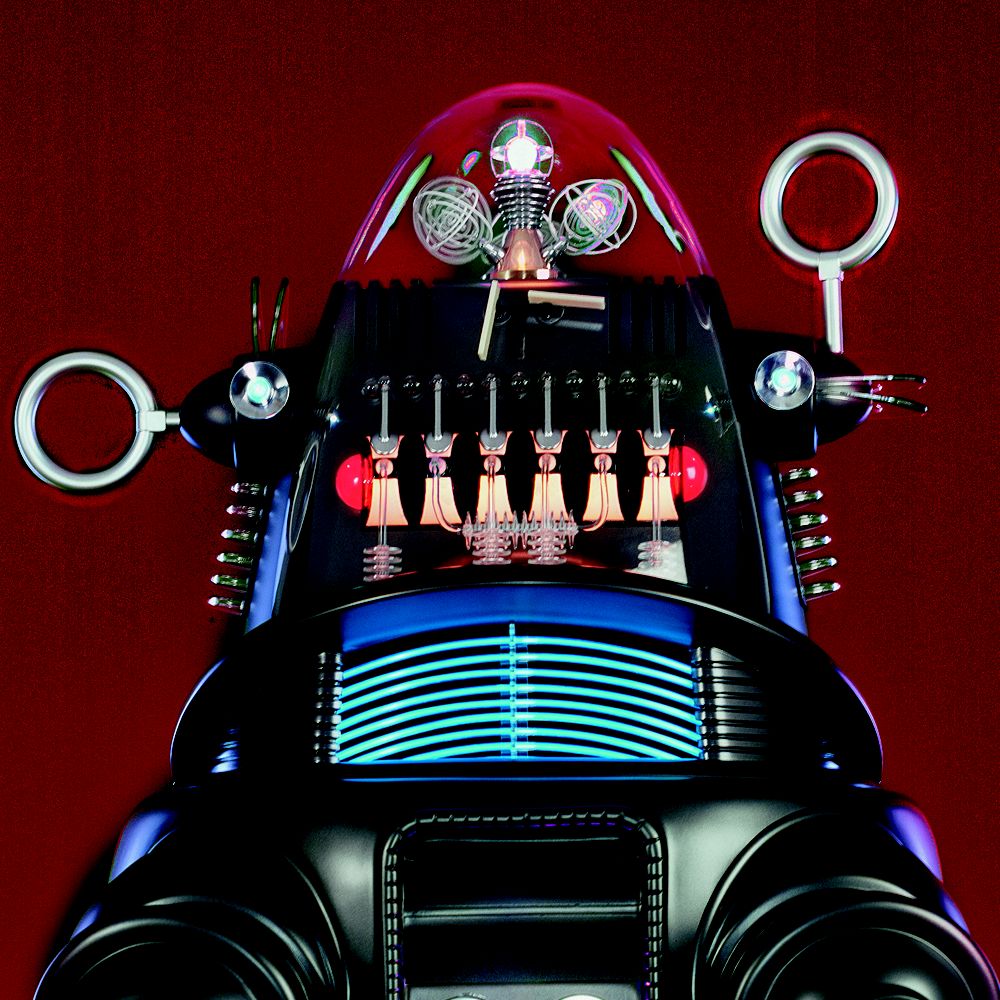 Information on Robby the Robot can be found here.
Kinoshita was in the work pool of 20th Century Fox's art department in the mid-1960s when producer Irwin Allen selected him to become the first-season art director for Lost in Space, which aired for three seasons on CBS from 1965-68.
Kinoshita's bubble-brained Robot — a late addition to the cast whose famous line was "Danger! Danger, Will Robinson!" — featured a metallic barrel chest, light-up voice panel and rubberized legs. Kinoshita rushed to deliver the complicated costume shortly before the show entered production. (Dick Tufeld provided the voice.)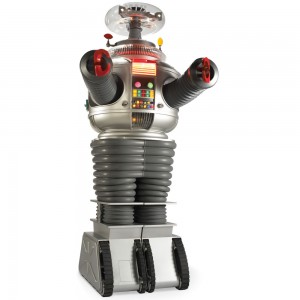 The Robot received as much fan mail as its the human cast, and a nationwide organization of fans, The B9 Robot Builders, has built more 100 full-size Robot replicas.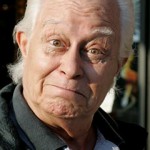 Bob May portrayed the robot on Lost In Space.  Very few people recognize this.
Born in Los Angeles on Feb. 24, 1914, Kinoshita grew up in the Boyle Heights area. He attended Maryknoll Japanese Catholic School, Roosevelt High School and USC's School of Architecture and became interested in the movies, receiving his first practical experience on the 1937 film 100 Men and a Girl.
He and his wife Lillian were sent to a Japanese internment camp in Arizona during World War II, but a sponsor allowed the couple to leave before war's end and move to Wisconsin, where he became proficient in industrial design and fabricating products out of plastic.
Kinoshita came back to California in the early 1950s and returned to the movie industry just as MGM was gearing up for production of Forbidden Planet. In addition to Robby, Kinoshita designed several sets including the lab of Dr. Morbius (Walter Pidgeon).
God bless you sir, and your work and your creativity.  This is me trying to acknowledge, as much as I can, your labors to the world.
BZ