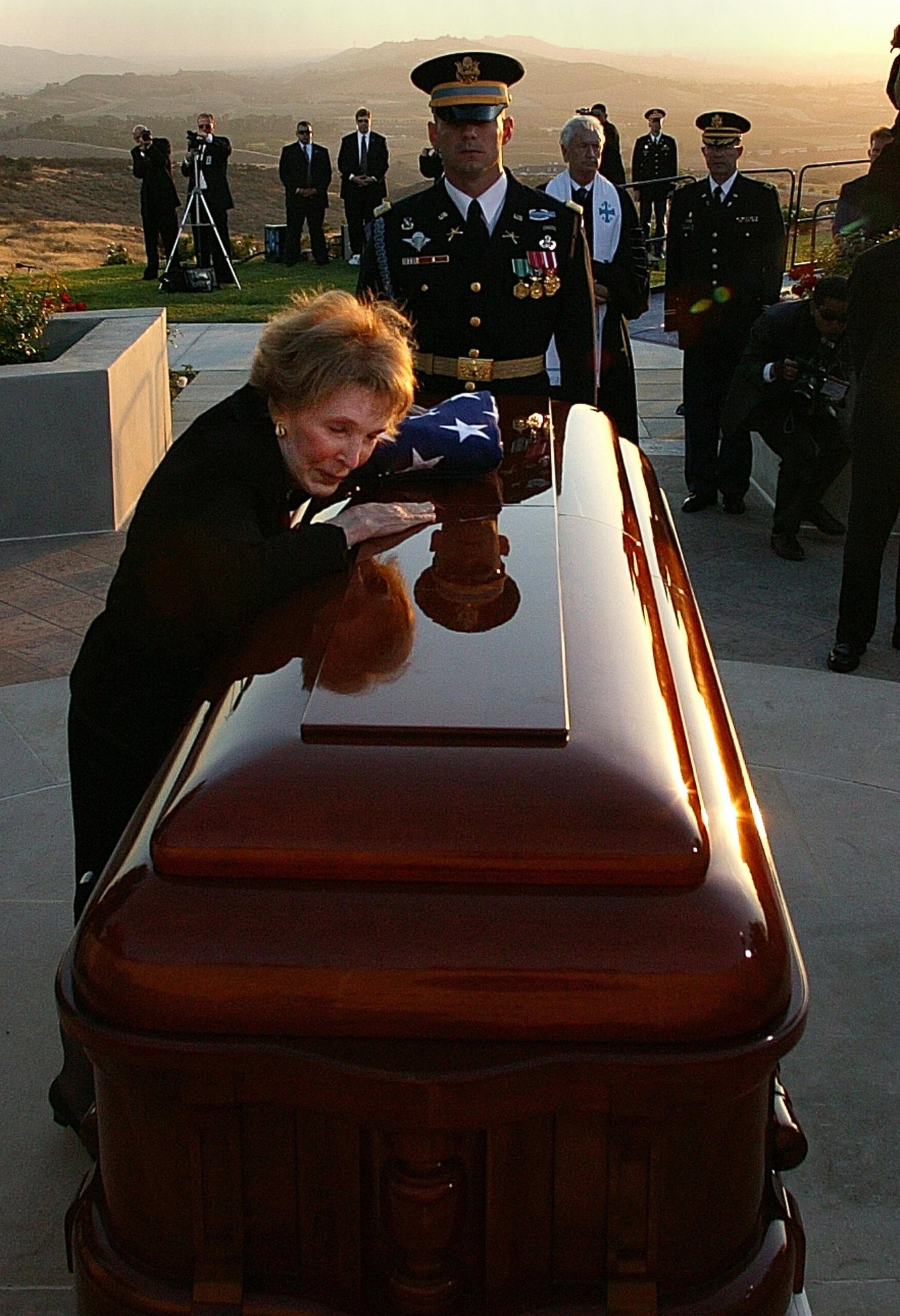 From CNN.com:
(CNN)   Former first lady Nancy Reagan, who joined her husband on a storybook journey from Hollywood to the White House, died Sunday.
She was 94.

Reagan died at her home in Los Angeles of congestive heart failure, according to her spokeswoman, Joanne Drake of the Ronald Reagan Presidential Library.

"Mrs. Reagan will be buried at the Ronald Reagan Presidential Library in Simi Valley, California, next to her husband, Ronald Wilson Reagan, who died on June 5, 2004. Prior to the funeral service, there will be an opportunity for members of the public to pay their respects at the Library," Drake said in a statement.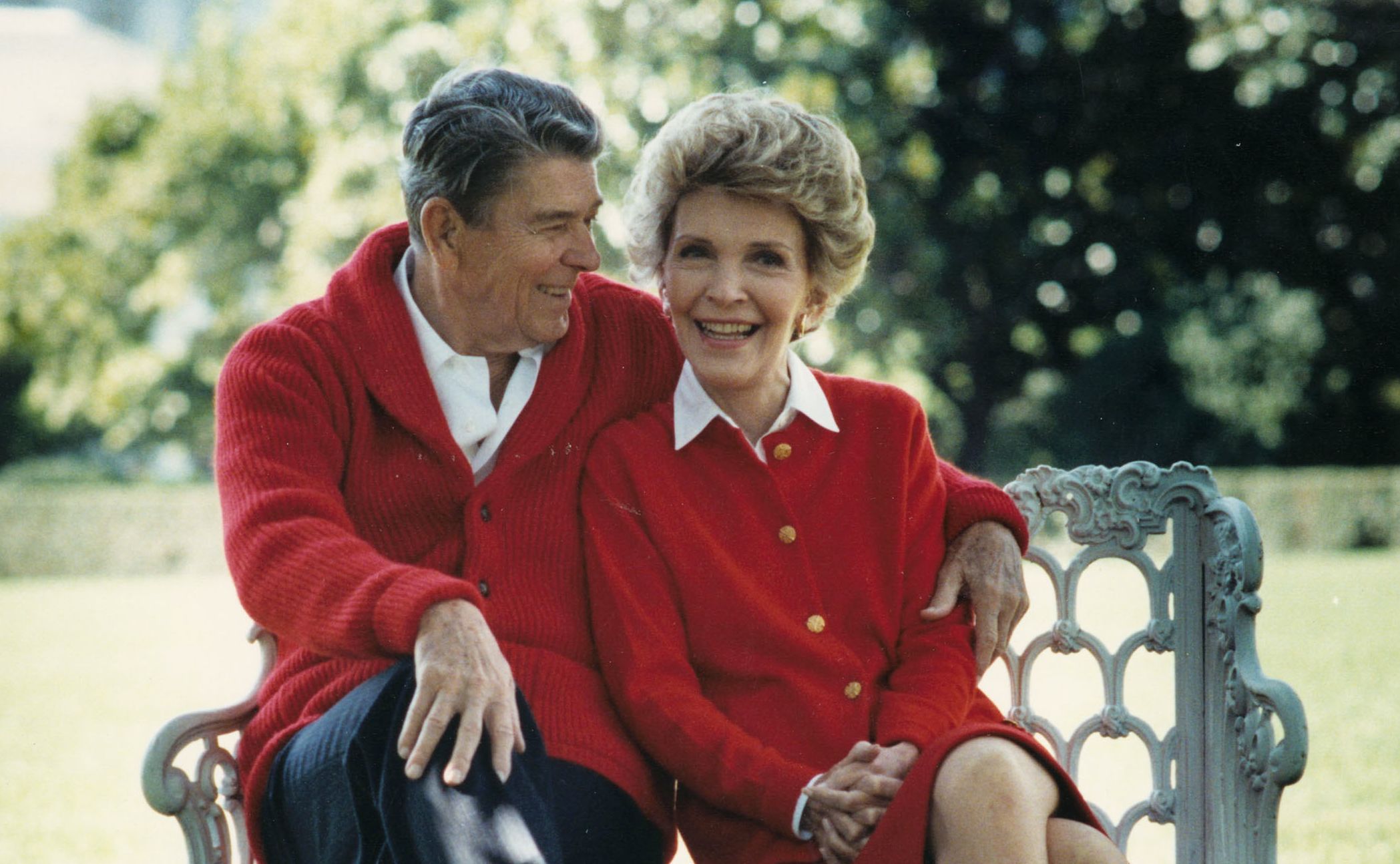 Say what you will of Nancy Reagan — and the world is filled with her detractors — there was no wife more supportive of a husband than her.  She adored Ronald Reagan with all her might.  It was truly an American love story.
Any husband would be lucky to have a wife so devoted.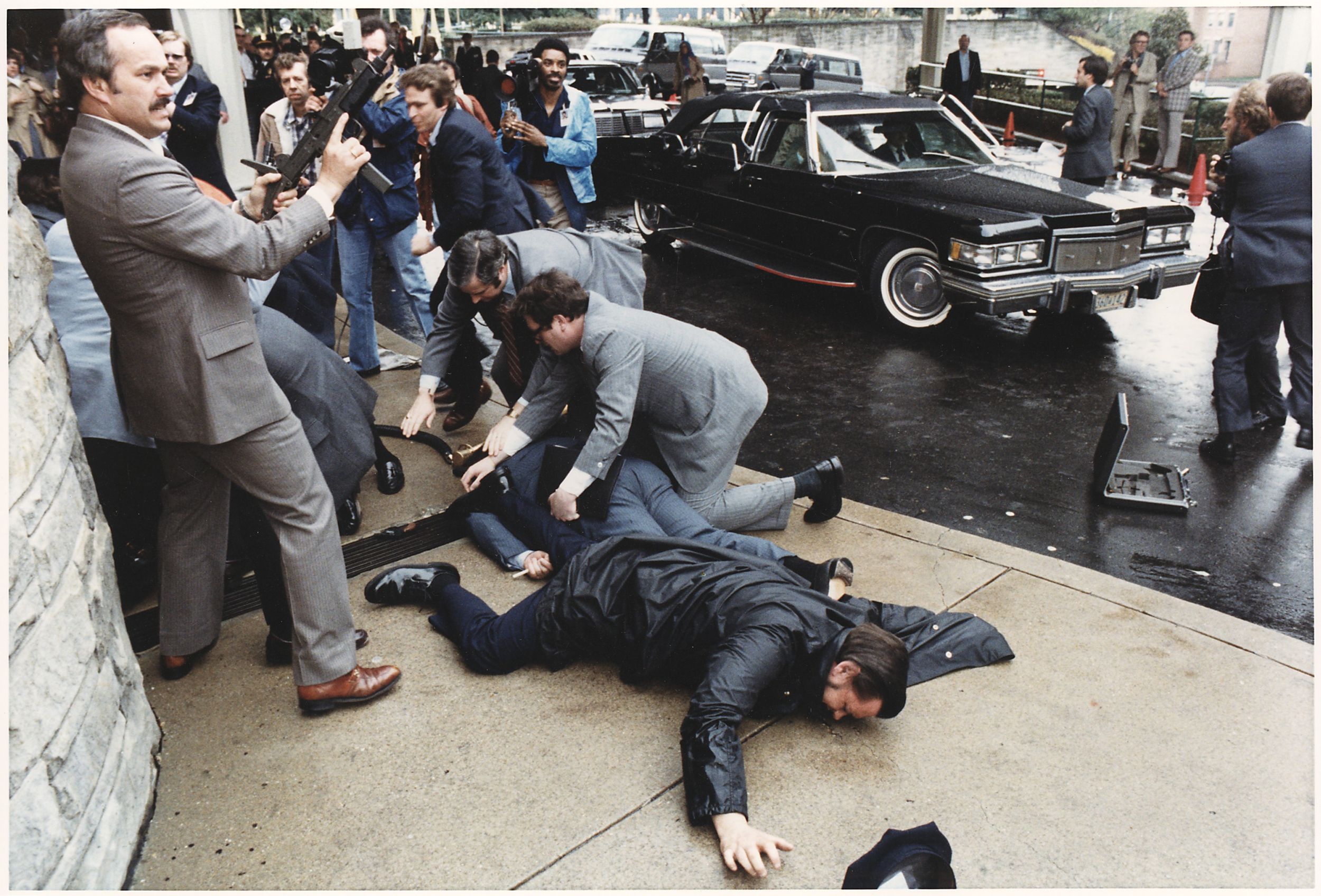 It was this day that hastened the death of Ronald Wilson Reagan.
A bit of Conservatism died with Ronald Reagan in 2004, at the age of 93.  His wife managed to live another year longer than her husband, and another 12 years longer after his passing.
Nancy Reagan is survived by Patti Davis and Ron Reagan — her two children with Ronald Reagan — and Michael Reagan, a son from Ronald Reagan's first marriage to Jane Wyman. Maureen Reagan, Ronald Reagan's daughter with Jane Wyman, died in 2001.
Nancy Reagan will be buried alongside her husband at the Reagan Library in Simi Valley, California.
BZ