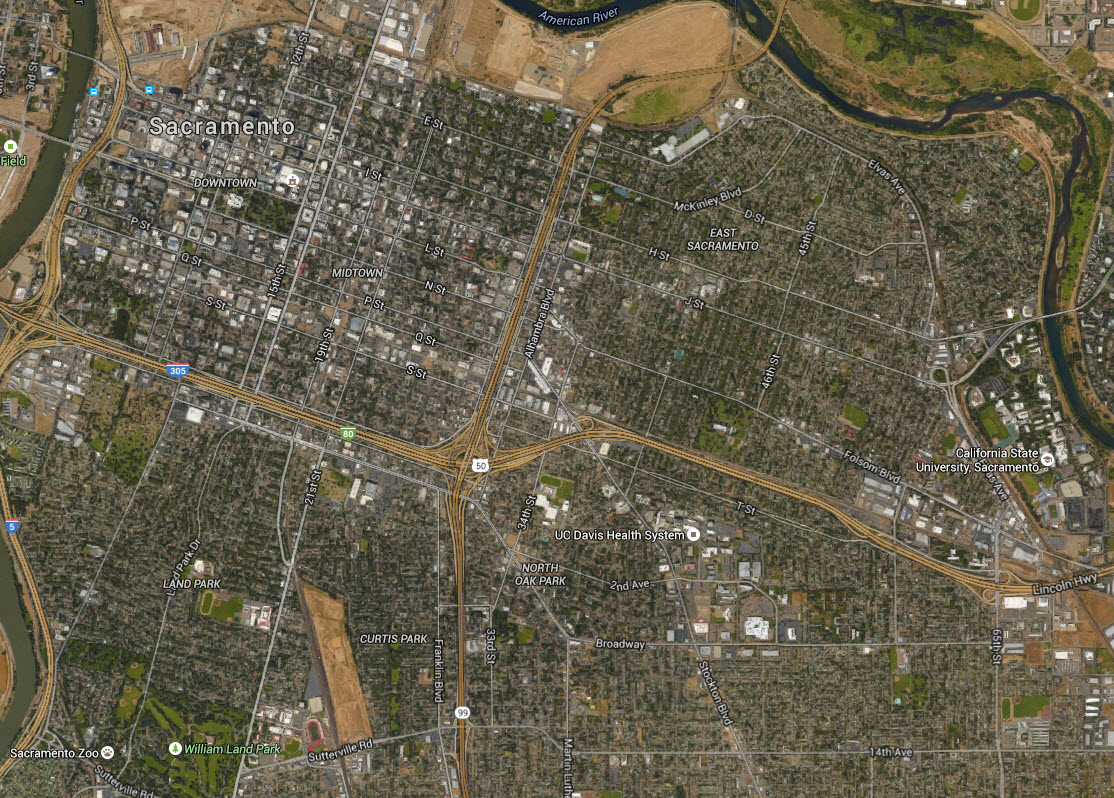 That should be a surprise to no one, considering Sacramento is home to the Fornicalia Bill Mill and is the veritable Belly of the Beast, governmentally-speaking.
That the City of Sacramento wants to get rid of cars in the downtown area should, resultingly, be no shock either.  That they're starting with jacking up the rates of parking and making parking itself more difficult goes with the Leftist territory.
Except for one teensy-weensy problem: those evil capitalists who have businesses downtown.
You know, like, eh, they have to make, like, money, like profit, dude?  You know?
From KCRA.com:
Though this is a video, it indicates that the City of Sacramento wants to increase parking rates from $1.25 to $1.75 an hour.  The city wants drivers to move from on-street parking to off-street parking in garages.
The city says it is "trying to make this city more transit-oriented, trying to get people out of using their cars for everything they do every day."
A proposed program called SpotZone will let people manage parking with their smartphones.  If they exceed the meter's time, they can pay a higher rate instead of getting a ticket.
In a one hour zone that regularly costs $1.75 an hour, the second hour would jump to $3, with each additional hour costing $3.75.
Of course, that doesn't do much if you can't afford the higher base rates or the higher adjusted rates or the ticket itself.
But it's not all bad news; the City of Sacramento also plans to expand its metered parking hours and days to include Sundays, holidays and special events.  It also plans to meter spots until 2 AM.
In many areas, places unmetered would magically become metered, become zoned as restrictive or there would be parking time limits.
The other good news?
If approved, the city believes meter revenue will increase by 10 to 25 percent.
The truth is, the City of Sacramento already makes $5.5 MILLION dollars on its parking fees.
The City of Sacramento complains about people coming into their city to park.  But who comes to the downtown area during the day to park?  That's right, people from surrounding Sacramento County, people from surrounding counties (plural) and people throughout the state who are forced, by various ways, rules, regulations and mandates to do business with the city itself, the county itself or the State of California itself.  They have no choice.  That is where the seats of those various forms of govenrment exist.
Yippee!  The City of Sacramento will assist in making sure businesses in the downtown area lose customers, volume and, simultaneously, have to increase prices.
Now this is a true Leftist Success Story indeed!
BZ