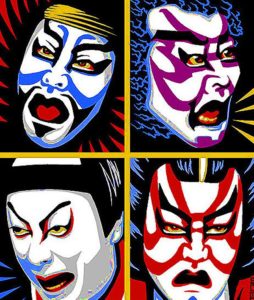 This is the continuation of a series of posts dealing with issues where some individuals in the United States government are attempting to hold at least a portion of the rest of the federal government accountable and responsible for its actions and inactions. The public displays we find, however, are not unlike the most bizarre of Kabuki Theater or Theater of the Absurd.
Here, Chairman Trey Gowdy lovingly guides Representative Hank Johnson (GA, 4th) back onto the tracks after Johnson attempts to direct Arizona Sheriff Paul Babeu into answering questions the way he wants them answered, with regard to border and illegal immigration issues.
Let us not forget that this is the same Rep. Hank Johnson who, not unlike the Stegosaurus, has a brain the size of a walnut and requires a separate ganglion of nerves in his hips to make his rear legs walk. Guam is a perfect example.
I submit that your average bag of cement would represent Georgia's 4th with more consistent insight than Mr Johnson, as he has so eloquently proven. Georgia, you are paying this man an excellent wage with outstanding benefits and a bulletproof pension, I should care to remind you.
Please remember, ladies and gentlemen, these are your federal tax dollars either
At work, or
Pissed away with abandon
More to come.
BZ