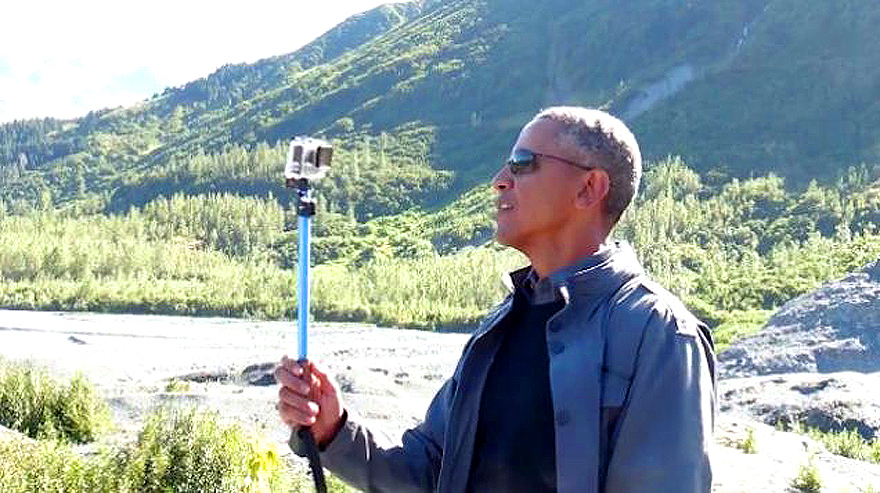 Summed up in one all-inclusive NPD photograph, I submit.
Whilst three police officers in this nation have been murdered in one week (four in the last nine days), one of them abjectly assassinated solely for wearing a law enforcement uniform (the number of on-duty LEO killings has spiked, per the FBI), while the stock market is tanking, while Iran is about to make kippered herring of the US, while the national debt clock continues to expand exponentially, while #BlackLivesMatter is chanting "pigs in a blanket, fry 'em like bacon," while China builds an island in the middle of international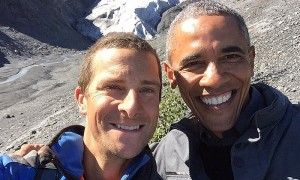 waters and claims it for its own, while China drives its blue water ships into the Bering Sea shadowing the Aleutian Islands — Mr Obama is up in Alaska, communing with the media and taking selfies with a stick and including Bear Grylls.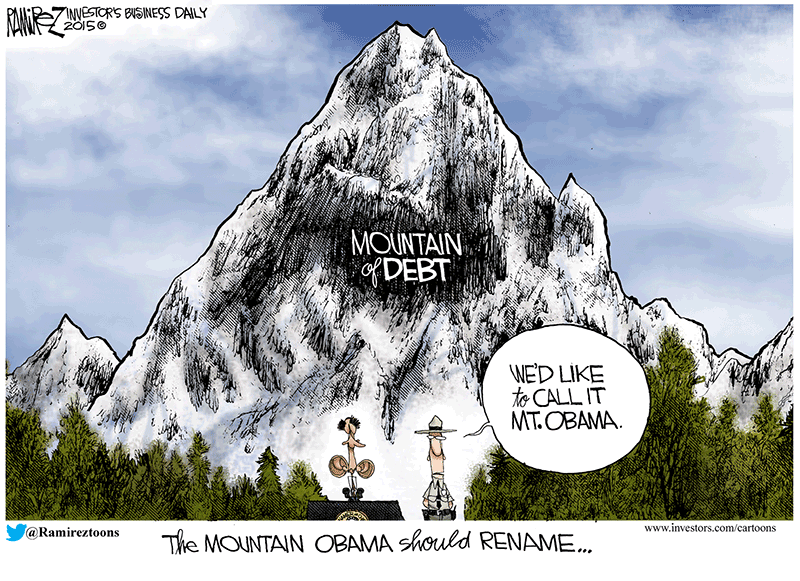 In anticipation of this apocalyptic event (the world is going to explode in a cacophony of hurtling waves, floods, famines, earthquakes and insurrection because of global warming, Mr Obama foresees) and for a nice setup, Obama changes the name of Mt McKinley to Mt Denali, in order to bring the focus right where it ought to rightly be: on Him.  Capital H.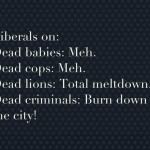 You must understand, it is all about Barack Hussein Obaka.  That other petty stuff can just take a back seat.
Because whilst we're all focusing on him, he has appointed a dutiful little Muslim as special assistant in the Office of the Director for U.S. Citizenship and Immigration Services in the Department of Homeland Security.  A perfect point from which to insert influence and discover the intricacies.
Yes indeed, Mr Obama has kept his promise to fundamentally change the landscape of America.  Its allies fear its inconsistency, timidity and squirrelly behavior, and its enemies enjoy those very same characteristics.  Its enemies have become emboldened because Obama operates from a paradigm of fundamentally failing to understand that other people, cultures and countries think, well, in a profoundly different fashion.
He believes, for example, that he can appeal to Islam with what he considers to be common sense and his Leftist perception of what constitutes logic.  I believe this would account for Obama's insistence upon the finished nuclear deal with Iran — the fact that the completion of the deal would help to cement his "legacy" (urged by his NPD), continue to enable his worldview that the US needs to stand back in the world (because it has, prior to his arrival, been the engine of oppression and naked power displays) and the "Who's To Say Syndrome."  That is, "who's to say" the United States should have such power?  It doesn't hurt that Valerie Jarrett, a Muslim born in Iran, is constantly barking in his ear about the terrible US vs the poor Middle East, the "birthplace of civilization."
It still boggles the mind that this country has devolved sufficiently that we would abjectly place an allied nation — and the world — in such jeopardy.
Scott Walker writes, here, about Mr Obama being a divider, not a uniter.
The current State of Obama.
It will only get worse before it potentially gets better.
BZ