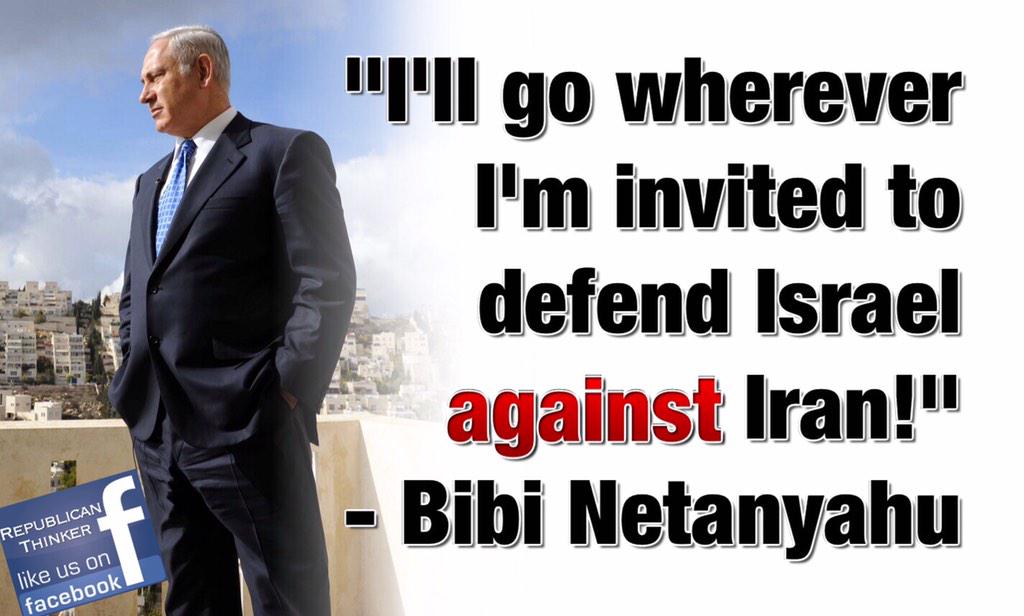 Mr Obama still despises Israel and its Prime Minister Benjamin Netanyahu.
It's no more complicated than this: Mr Obama despises the United States for having acquired its power base "on the backs of small brown people," and Israel for having acquired its power base "on the backs of small brown people."
Mr Obama will do his best to level these two nations out.  Both the US and Israel need to be knocked down a peg or ten.  Both nations acquired power in a completely unfair fashion.  Power they don't deserve and power they need to release.
Mr Obama isn't just refusing to meet with Benjamin Netanyahu.  He is actively advocating against Netanyahu and for his new political opponent.  Doubt me?  Click this link.
PM Netanyahu was invited to speak before the US Congress by Republicans.  Mr Obama refuses to meet with Netanyahu when this occurs.  Yet, Mr Obama will do everything he can to smooth the ruffled feathers of Iran and demands US pols not insist that further sanctions be levied against Iran.
Because, evidently, Mr Obama has such a nuanced and effective plan in place to disarm Iran and make it docile.
Oh my God.  Are Republicans possibly that stupid?
You, my dear readers, know the inherent answer to that question.
From the NYTimes.com:
Administration Official Criticizes Israeli Ambassador Over Netanyahu Visit
by Julie Hirschfeld Davis
The Obama administration, after days of mounting tension, signaled on Wednesday how angry it is with Israel that Prime Minister Benjamin Netanyahu accepted Republican leaders' invitation to address Congress on Iran without consulting the White House. The outrage the episode has incited within President Obama's inner circle became clear in unusually sharp criticism by a senior administration official who said that the Israeli ambassador, Ron Dermer, who helped orchestrate the invitation, had repeatedly placed Mr. Netanyahu's political fortunes above the relationship between Israel and the United States.
And yet, Mr Obama will hold Iran in the highest regard.
And yet, Mr Obama cannot even name terrorist organizations.
The Taliban is not a "terrorist organization."
"Sometimes they carry out tactics that are sometimes akin to terrorism."
Are you kidding me?
BZ