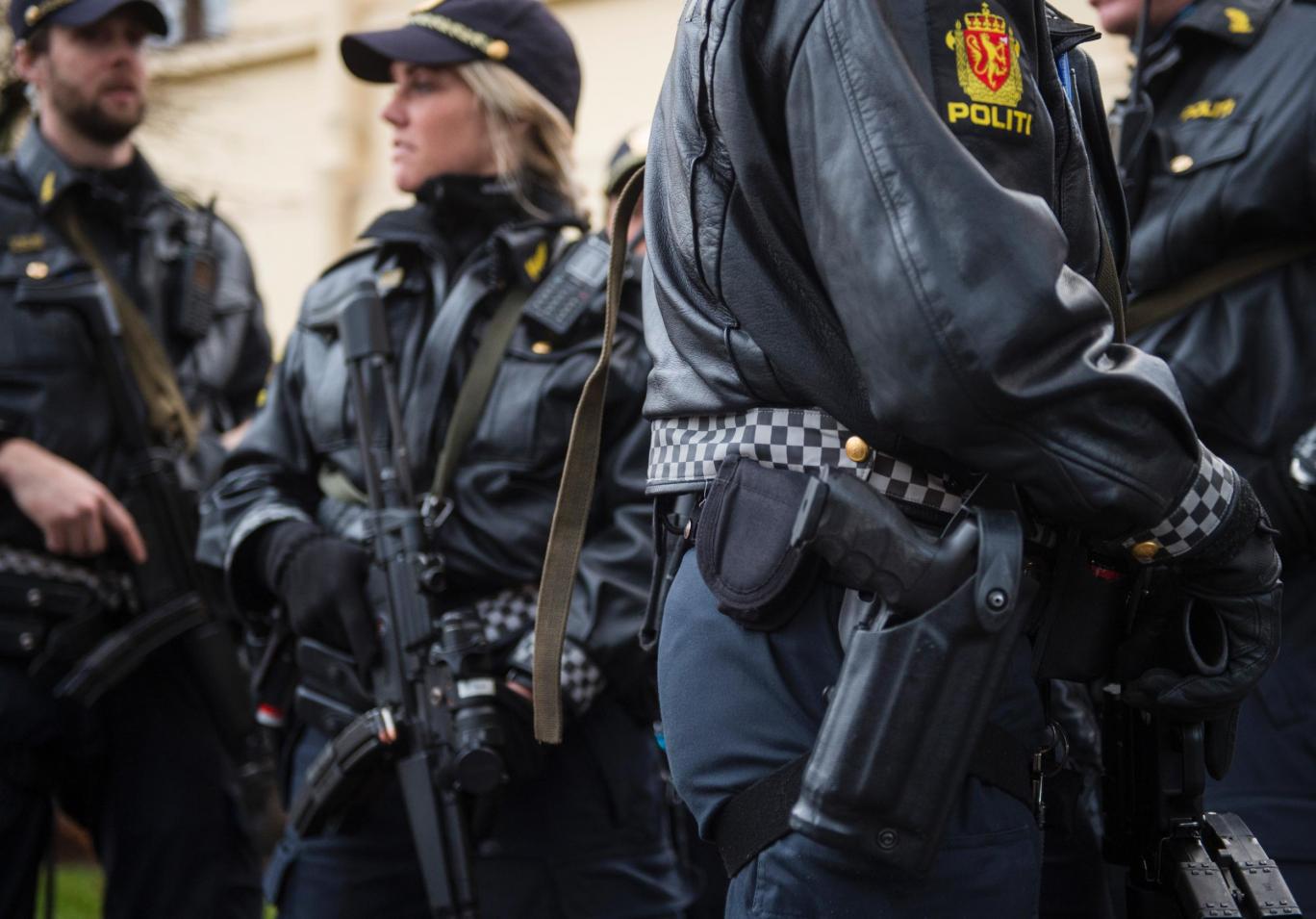 Norway is about to make a massive mistake.
It is committed to disarming its civilian police officers.
From the UKIndependent.com:
This European country is about to disarm all its police

by Staff

Police in Norway will no longer carry guns.

The country has announced that the armament of its police officers, which began in 2014, will cease "as soon as possible" after it was deemed no longer necessary.

Plans to stop issuing officers with guns were announced last November but were postponed after the terror attacks in Paris.
Allow me to interject briefly for a moment.  This is a perfect example of a GOWP mindset and belief system.  The whole 1800s disproven and doddering "if we disarm they'll disarm" thingie.  Disarming eliminates the aggro.  Brilliant idea.
Except that apparently you Brits and Norwegians failed to read your own article.  You know, the part above where it says "Plans to stop issuing officers with guns were announced last November but were postponed after the terror attacks in Paris.
"Postponed after the terror attacks in Paris."
Here in Yankdom, that's called a "clue."
As in: "hey, have you ever considered that might occur again?"  Further, ever thought it may happen in, say, NORWAY?
Nah.
Because, remember, only barbaric Western nations like the US carry firearms.  You believe we are a total gun culture, just as we believe you are a total Socialist culture.  Except that, well, yes, you are a total Socialist culture.  More on that in later posts.
Okay, alright.  Got me.  Yamamoto was correct.
But look at yourselves.  All dressed up butch-like in your glossy black leather and nylon crotch straps, brandishing Sigs with your black and deadly machine pistols and automatic weapons.  The only difference is that US weapons are a little longer and we don't sling them over our chests customarily.  We normally lock them in our cars, stacked next to our shotguns, between the seats.  (We keep the flamethrowers, RPGs and tactical nukes in the trunk where they can't be seen.)
I do like the checkerboard thingie, and your patch.  Nice patch.
Oh.  And most of us male US cops aren't allowed to grow beards unless we're undercover.  Just saying.
Police have announced once again that the armament will cease, with the Police Directorate saying that "there are no longer grounds to continue".
Oh really?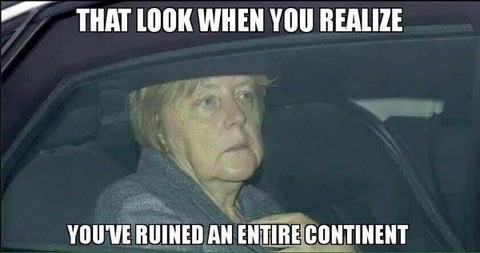 Apparently you guys don't read your own press, or the press in Germany and Sweden and the rest of Europe.  Let's look at Europe.  Let's look at the location of Germany — which Angela Merkel has already doomed — in relation to Norway.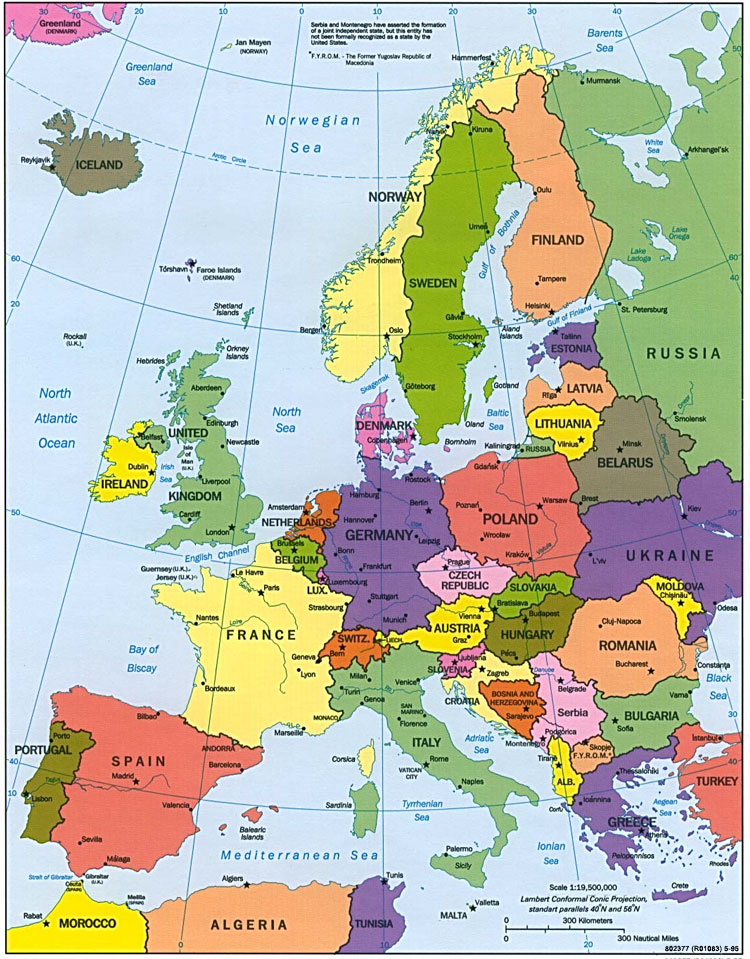 Examine Norway in relation to the rest of Europe and the other countries where Muslim "refugees" — mostly war-age young males — are flooding.  The Baltic and North Seas may not quite be the total insulatory factor you're hoping for.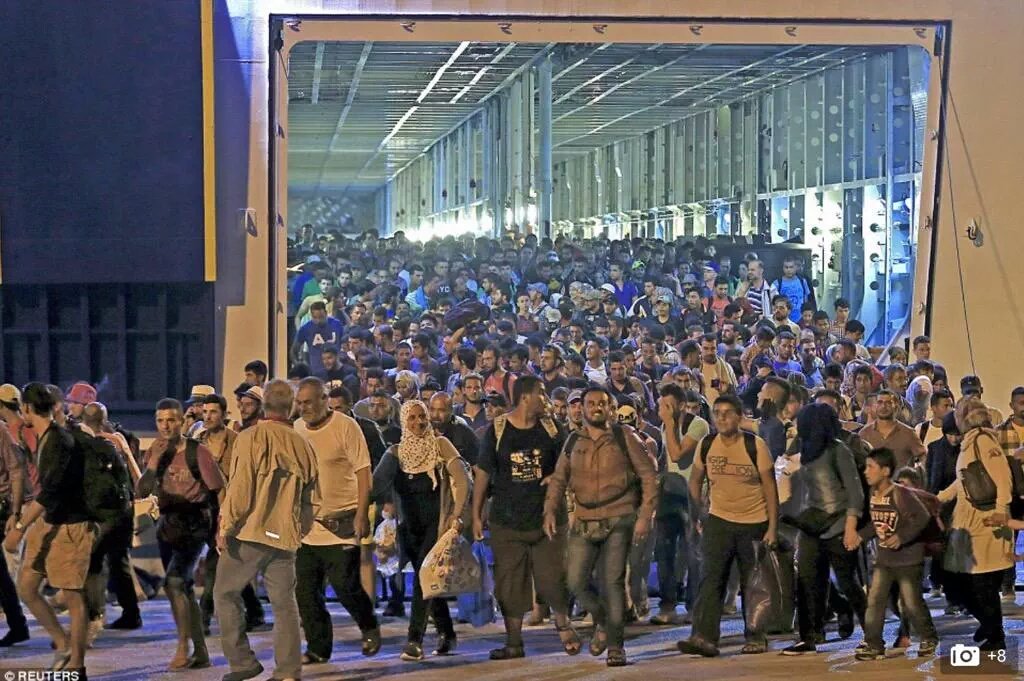 Particularly considering the massive issues Germany is having with young Muslim males, as well as Sweden and — tada! — Norway.
Perhaps you should watch some of the buttery goodness provided by Muslim males in Germany via Islam, the religion of peace and understanding.
Perhaps you need to listen to this, from a nurse in Bavaria, Deutschland, as read on US radio.
Just at the time you should be arming yourselves, you are disarming.  Europeans are already wishing they had a Second Amendment.
Boy, are you guys in for a rude awakening in your near future.
BZ