Harry Reid lied then and lies now.
You cannot trust anything that comes out of the foul, dirty mouth of Harry Reid.
He lied about birthright citizenship, when it served his purposes.
And he lied about his son and about most everything during his tenure as a politician.  Because he knew that he could readily take advantage of his position due to the general and overall ignorance of the Average American Taxpayer, whose job it was and is to work every day, without cease, in order to send cash to DC.
Harry Reid lied again and again, when it served his purposes, about Mitt Romney during Romney's bout against Obama.
Harry Reid did whatever it took, whenever required, to shoot down Conservatives and Republicans at will.  Of that he has no regrets.
From OutsideTheBeltway.com:
Harry Reid Doesn't Regret Spreading False Charges About Mitt Romney's Taxes

by Doug Mataconis

During the height of the 2012 Presidential campaign, Senate Minority Leader Harry Reid, who announced last week that he was retiring at the end of his current term, made several outlandish claims regarding Republican nominee Mitt Romney that became the focus of a media firestorm. It all began in late July of that year, when Reid claimed in an interview that a source he would not name had contacted him out of the blue and claimed that Mitt Romney had not paid any Federal income taxes at all over the previous ten years. As I noted at the time, even though Romney had not yet released his 2011 taxes or other information regarding previous tax years, the claim itself was outlandish on its face. For one thing, as one CNN Money analyst noted, it simply was not possible that anyone who might have been inclined to release information like this to Reid would have had access to Romney's tax information for the previous decade. More importantly, the entire tale that Reid was telling sounded so utterly absurd that there was no reason to believe it was true and that either Reid was letting himself get duped by a source who was telling him what he wanted to hear, or there never really was a source at all and Reid was making the whole thing up. Despite these questions about his claims, though Reid persisted in making the arguments and it wasn't until Romney finally released a more detailed tax report that we learned, not surprisingly, that the claims Reid was making were utterly false.
Utterly false.
Harry Reid couldn't care less that he lied and lied and lied, and was not only not held accountable, but was responsible for shooting down his opponent because of his lies.
Harry Reid has the regrets of an Eastern Diamondback Rattlesnake.  Because he does not possess the Truth Gene or the Reality Gene or the Guilt Gene.
Reid only possesses the Narcissist Gene.
Just like Barack Hussein Obama.
Harry Reid justifies his position immured:
But one important question: why does Reid decide to not run again now?
It's clear: because he knows, after three decades of immunity, he'll quite possibly be prosecuted by the US DOJ under the next president, which in all likelihood will be a Republican.
Little Chuckie Schumer will probably take Reid's place.  Another liar, another snake, another eel.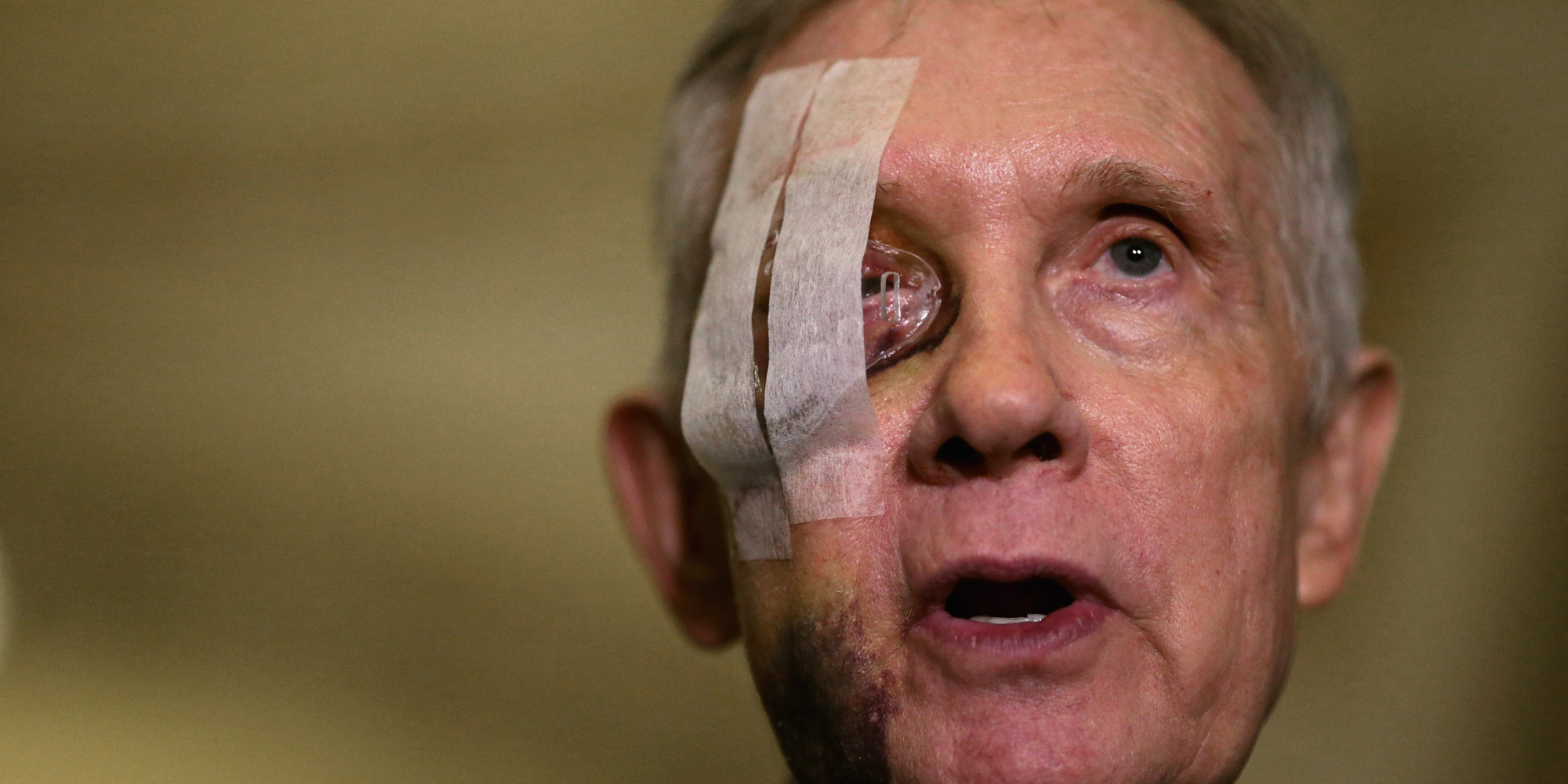 Frankly, I couldn't think of a man I'd most wish smacked in his head than Harry Reid.  Except that, of course, he managed to do that himself.  I can only hope that he was in the most intense pain of his life during the past two months.  Lies and corruption and Evil behind plots should have terrible consequences.  I can only hope that pain relievers don't.
Harry Reid and his family live beyond their means because and due to corruption and greed.  American Taxpayers have funded his largesse, of which he has no regrets whatsoever.  He only knows that he hurts now.  He couldn't care less that you, the American Taxpayer, have hurt for years and years and years.
BZ