At first glance, I saw the following article from the UKDailyMail.com:
American Bitcoin exchange CEO found dead in her Singapore home after suspected suicide at age 28
The American CEO of an exchange for the troubled bitcoin digital currency has been found dead after a suspected suicide at her home in Singapore.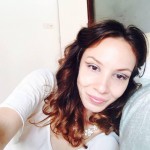 Wisconsin native, Autumn Radtke, 28, was discovered inside her apartment on February 28 and officials in the South East Asian city state are now waiting for toxicology test results to determine the exact cause of death.
Now, anyone with a modicum of brain tissue in their wheelhouse knows that having anything to do with "Bitcoins" was akin to expecting wealth from buying a pet rock.  Only a hyrax or a paramecium bet on that losing proposition — to the tune of "$400 million dollars gone missing" or "hackers robbed $600K."
So let's go back to February 26th, as documented again in the UKDailyMail.com:
'Where's our money?': Bitcoin investor may have lost £200,000 in £225million 'virtual bank job' on currency exchange as chief executive breaks his silence
A Bitcoin investor fears he has lost nearly £200,000 after an apparent £225million 'virtual bank job' on a leading currency exchange.
Kolin Burges, 40, believes that his money was stolen from the Tokyo-based Mt Gox exchange which has shut down its website after 744,000 Bitcoins were reportedly stolen.
The crisis has shaken confidence in the virtual currency which has seen its value plummet from an all-time high of nearly £700 in December to nearer £300 today.
And there you go: "virtual currency" gets you virtual value.  Virtually.  Not completely, but almost.  And "almost" doesn't quite make it in the Land of Cash.  When you invest in air, sometimes all you get back is air.
Are you starting to recognize a pattern here yet?  And are you beginning to realize that someone, or a series of someones, may not have immensely enjoyed investing in air?
I think even ol' clotted, addled and intemperate BZ can do the math on this one.
But here's the part few seem to have noticed from the first article: Radtke's "passing" was the "tenth death in six weeks in the global financial services sector."  Please see the graphic at the top of this post.

Really?
And this from PoliticalBlindspot.com on February 11th:
Now FIFTH Banker In Two Weeks Found Dead, Ruled 'Suicide' by Nail Gun
"Suicide by nail gun."  Wowzer.  I can't wait to read this one.
Last week we reported on the bizarre deaths of four major international bankers within less than a week. Now a fifth has joined them, and police are once again ruling it a suicide. Richard Talley, 57, the founder and CEO of American Title Services in Centennial, Colorado, has reportedly committed suicide by shooting himself in the head – multiple times – with a nail gun.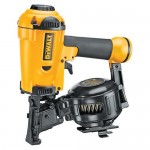 That's right, Talley was said by coroners to have shot himself in the head with a nail gun, even after the first nails had entered his brain.
Talley joins four other top officials from JP Morgan Chase, Deutsche Bank, and the Federal Reserve have all turned up dead over the course of the past two weeks.
Anyone besides me thinking that "suicide by nail gun" might be just a hair bit suspicious?
Makes me think of:
When I get to the bottom I go back to the top of the slide
Where I stop and I turn and I go for a ride
Till I get to the bottom and I see you again.
Do, don't you want me to love you
I'm coming down fast but I'm miles above you
It's all coming down fast.  I suspect a disturbance in The Force.
And I stand reassured that each and every one of these deaths is simply a coincidental suicide.  Nothing to see here.  Move along.  These are not the bankers you're looking for.
BZ