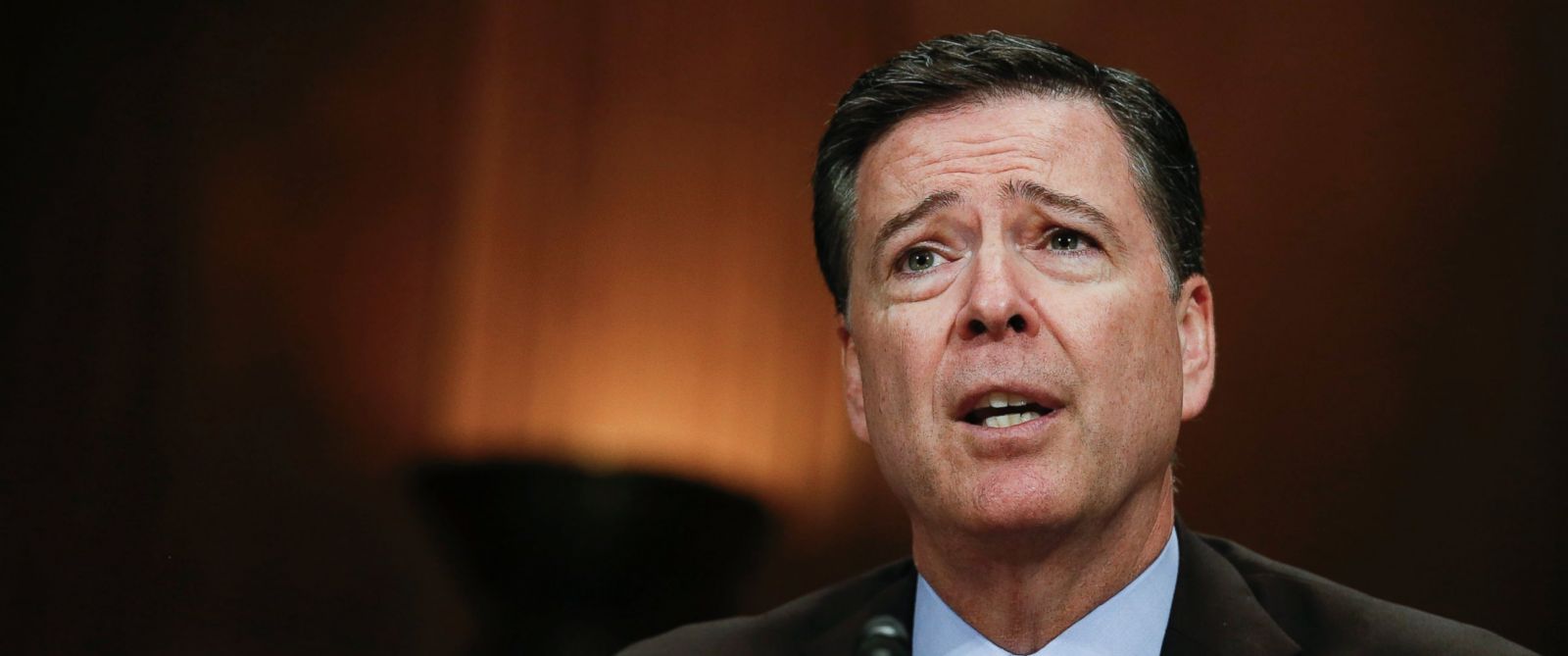 Oh, what a tangled web we weave, former FBI Director James Brien Comey, when we practice to deceive and decide to play politics from a position that should, theoretically, be the least political of any in Washington DC.
A web you created, sir, when you opened a political door that you walked through and, now, others appear to be walking through that very same door you opened. It does not bode well for you, Mr Comey.
From TheHill.com:
Comey's private memos on Trump conversations contained classified material

by John Solomon

More than half of the memos former FBI Director James Comey wrote as personal recollections of his conversations with President Trump about the Russia investigation have been determined to contain classified information, according to interviews with officials familiar with the documents.
Just when the "bombshell news" today is about Donald Trump Jr's nothing-burger emails (a ridiculous act in itself), the real news goes purposely uncovered. Representative Jason Chaffetz knows what's happening.
This revelation raises the possibility that Comey broke his own agency's rules and ignored the same security protocol that he publicly criticized Hillary Clinton over in the waning days of the 2016 presidential election.

Comey testified last month before the Senate Intelligence Committee that he considered the memos to be personal documents and that he shared at least one of them with a friend. He asked that friend, a law professor at Columbia University, to leak information from one memo to the news media in hopes of increasing pressure to get a special prosecutor named in the Russia case after Comey was fired as FBI director.
Comey insisted in his testimony he believed his personal memos were unclassified, though he hinted one or two documents he created might have been contained classified information.
Hinted. I see.
But when the seven memos Comey wrote regarding his nine conversations with Trump about Russia earlier this year were shown to Congress in recent days, the FBI claimed all were, in fact, deemed to be government documents.

While the Comey memos have been previously reported, this is the first time there has been a number connected to the amount of memos the ex-FBI chief wrote.
Except that now there is a problem. Solomon continues to write:
Four of the memos had markings making clear they contained information classified at the secret or confidential level, according to officials directly familiar with the matter.

A spokesman for the FBI on Sunday declined to comment.
Why?
FBI policy forbids any agent from releasing classified information or any information from ongoing investigations or sensitive operations without prior written permission, and it mandates that all records created during official duties are considered to be government property.
I myself had to sign a document which stated in part, "Unauthorized disclosure, misuse, or negligent handling of information contained in the files, electronic or paper, of the FBI or which I may acquire as an employee of the FBI could impair national security, place human life in jeopardy, result in the denial of due process, prevent the FBI from effectively discharging its responsibilities, or violate federal law. and all information acquired by me in connection with my official duties with the FBI and all official material to which I have access remain the property of the United States of America."
The American Media Maggots are primarily avoiding this story like the plague because there is otherwise Trump Russian blood in the water. So sayeth the New York Times and CNN. More Russia Russia Russia. Fox News, however, addressed the issue with Kellyanne Conway.
Solomon finally writes:
In order to make an assessment, congressional investigators will have to tackle key questions, such as where and how the memos were created, including whether they were written on an insecure computer or notepad; where and how the memos were stored, such as inside Comey's home, in a briefcase or on an insecure laptop; whether any memos were shown to private individuals without a security clearance and whether those memos contained any classified information; and when was it determined by the government that the memos contained classified information — before Comey took them and shared one or after.
Jay Sekulow of the American Center for Law and Justice (ACLJ) indicated Comey may have violated, at minimum, four laws (one a very clear and unequivocal felony) to include:
18 USC 793(E), the espionage act making it a felony for a person with "unauthorized access or possession to convey it to an unauthorized person;"
18 USC 793(G); conspiracy provision under the espionage act;
18 USC 371; generally criminalizes the conspiracy to violate any federal criminal law;
Executive Order (EO) 13526 (2009); policies and procedures for identifying and safeguarding classified information.
Okay, another exception: the WashingtonFreeBeacon.com also reported the information about civilian James Comey.
But of course this isn't an issue because it doesn't involve Trump and Russia.
I suspect it's going to be quite the serious issue with James Comey, however.
BZ