First, rocket fire issued from the Gaza Strip at the hands of Hamas operatives into Israel, for days.
Then more than 50 Israeli air strikes were launched into Gaza, one of which killed Hamas leader Ahmed al-Jabari (his vehicle below) on Wednesday.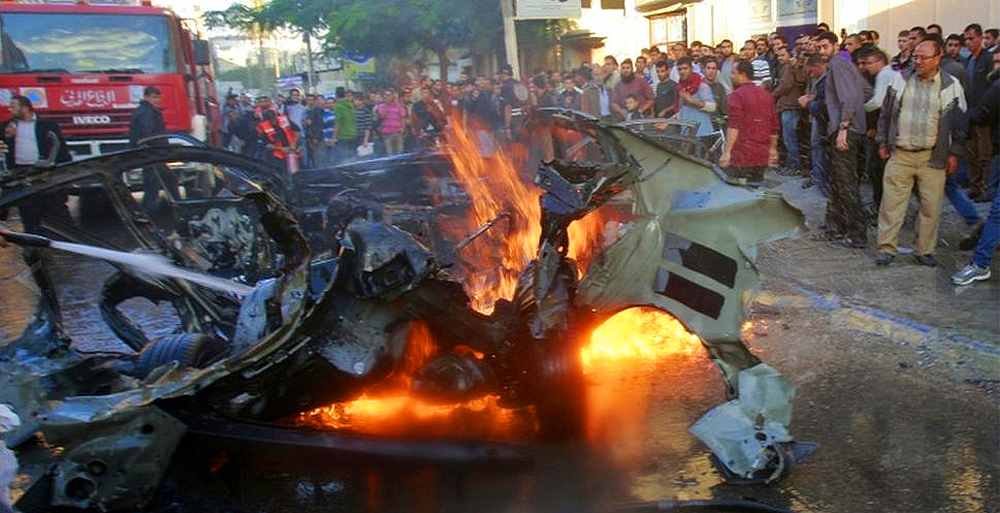 Egypt proceeded to back Hamas — no shock.
A Hamas rocket then killed three Israelis on Thursday, north of the Gaza Strip itself.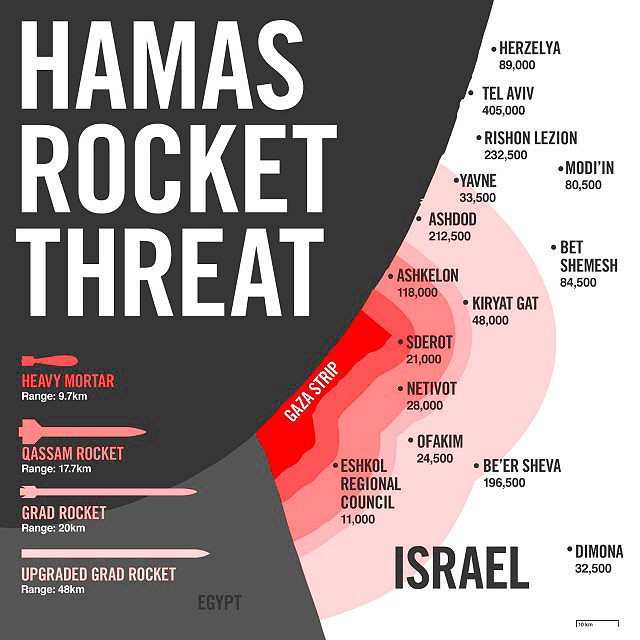 From the WashingtonPost.com:
Israeli officials ordered all residents living within 25 miles of the Gaza Strip to stay indoors, in shelters or in safe rooms. Israel also dropped leaflets overnight into Gaza warning residents to "stay away from Hamas and other terror organizations, operatives and facilities that pose a risk to their safety."
If drawn out, the Israeli campaign could paralyze the crowded Hamas-ruled Gaza Strip, trigger barrages of retaliatory attacks from the organization and its regional allies, and upend already cool relations between Israel and Egypt.
Is this the match flare that lights the true candle?
BZ
UPDATE: MISSILES IN TEL AVIV

From Bloomberg.com:
Israeli Defense Minister Ehud Barak signaled that Israel is ready to escalate its military operations against Gaza after at least one long-range missile was fired at Tel Aviv by Palestinian militants.
The missile attack and the volume of fire in general toward Israel "is an escalation and there will be a price to pay," Barak said on Channel 2 television yesterday. It was the first such attack on Israel's commercial hub since Iraqi missiles in 1991 during the Gulf War.