First, read my story about a 9-year-old Chicago black child lured into an alley and executed with shots to the head and back by a black male gangbanger, due to gang involvement with his father.
Proving every point I've ever made about Black Lives Matter and black lives truly not mattering: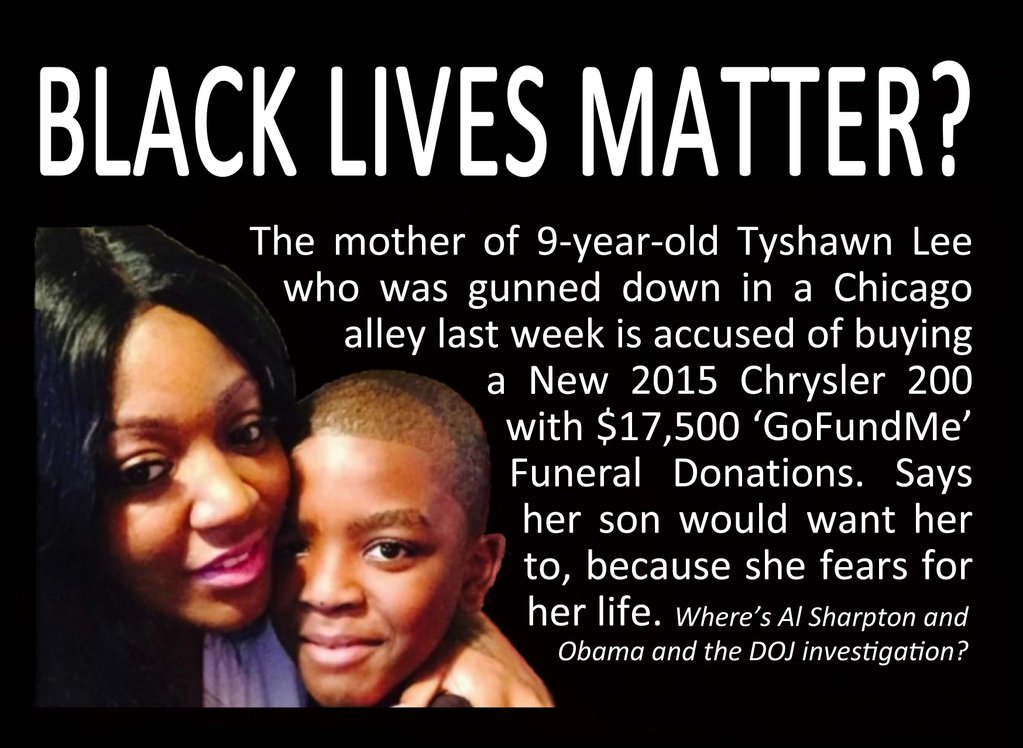 This is beyond disgusting — to the point you're thinking I'm making it up, Caucasoid racist that I'm accused of being.  You might want to check local Chicago news, first.
Mommy said she didn't do it, of course.
While she admits to buying a car, she says she used her own money to make the down payment for the 2015 Chrysler 200.
Really?  Clearly, that's what most grieving parents would do — go out a buy a nice new car before her slain son was even laid in the ground.
If she so loved her son, why wait until now to purchase a car?  Wouldn't it have been more considerate and logical to protect both herself and her son before something happened to him on the way to school or in the neighborhood or on the way to a store?  If she says she didn't use the GoFundMe money for the purchase, that means she already had the cash.  Why wait?
I think I have a pretty good idea what occurred, and so do you.
Let me ask the question no one else will ask: just what kind of life would this poor little kid have had with a father inculcated in local black Chicago gangs and a mother so corrupt that she would use funds donated to the memory of her slain young boy in order to purchase herself a nice new car?  Hell, just get his death over with now, that's what his parents wanted by dint of their carelessness and/or naked indifference.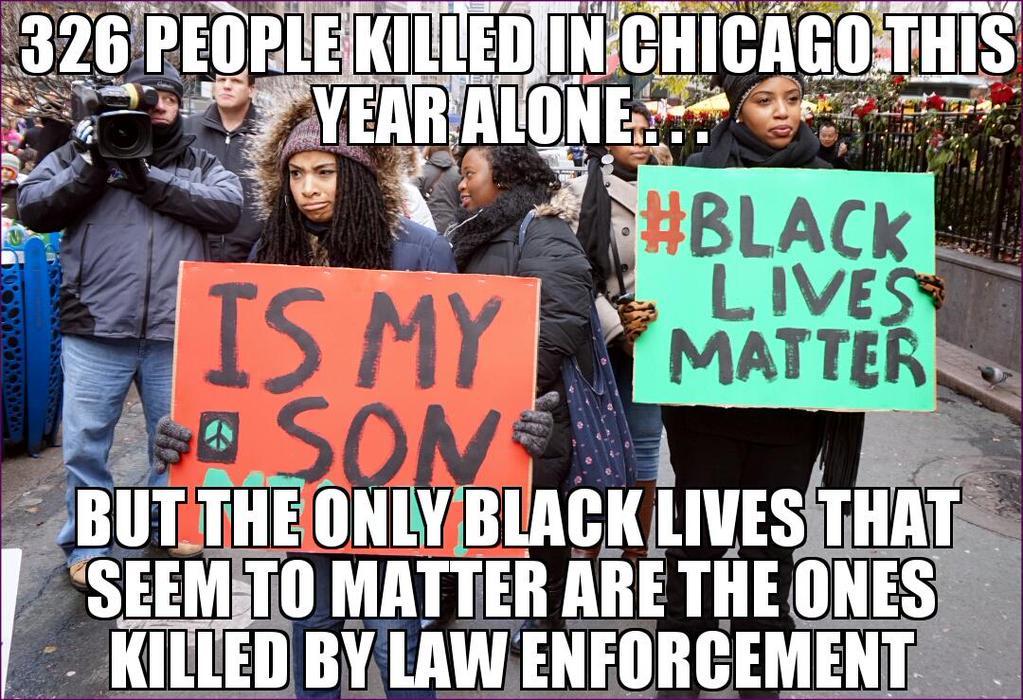 Both Tyshawn's father and mother have proven that his life didn't matter at all.  Further, he became a channel, a means, by which his mother upgraded her own personal transportation.  Won't have to take public transportation anymore, yo, y'all feel me?
Life is cheap, but a 2015 Chrysler 200 is good for thousands of miles.
I bet the car is black.
Don't get me started.  Black lives really don't matter.
Facts in evidence.
BZ