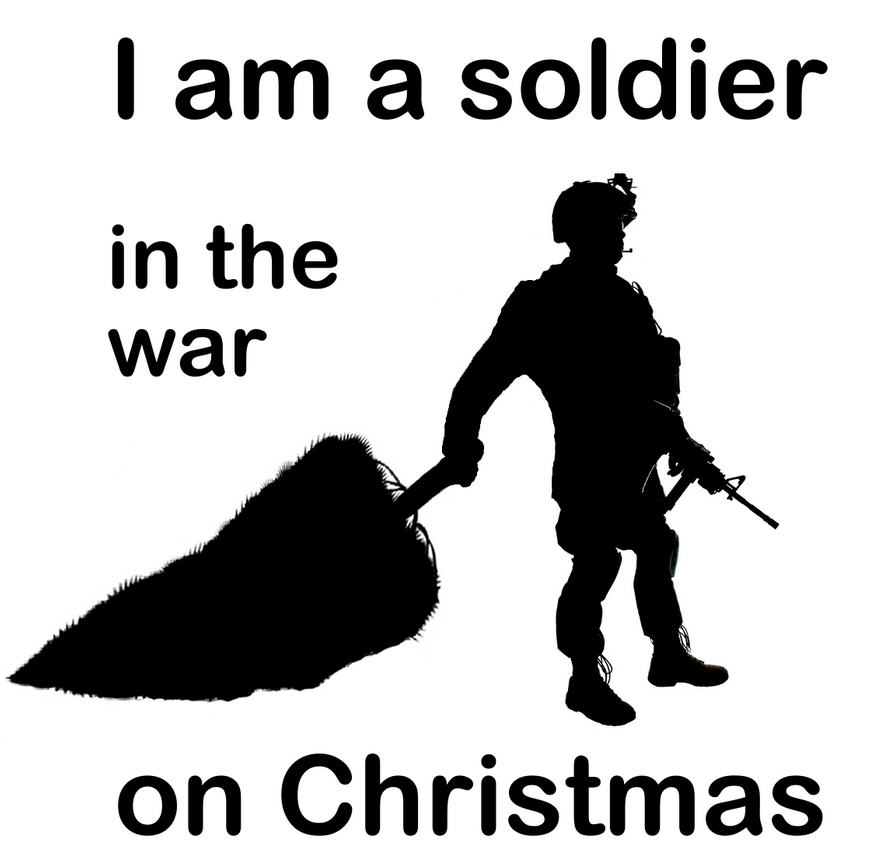 From the WashingtonTimes.com:
Air Force base in South Carolina boots Nativity scene
by Cheryl K. Chumley
Commanders at a U.S. Air Force base in South Carolina have booted a Nativity scene from its premises, agreeing with separation of church and state activists that the display violated both the U.S. Constitution and military code.
The removal of the Nativity scene at Shaw Air Force Base in Sumter, S.C., came at the pushing of the Military Religious Freedom Foundation and its leader, Mikey Weinstein, WLTX-TV reported. Mr. Weinstein reportedly called the Pentagon to complain, saying 41 airmen agreed the display was offensive — and shortly after, the scene was removed, The Blaze reported.
The group said on its website that the Nativity scene "was very sectarian in nature and a direct violation of the U.S. Constitution as well as a blatant violation of Air Force [code]," especially since it was located right next to a Christmas tree. And Mr. Weinstein bragged that it took only a little more than two hours after lodging his complaint for the Pentagon to vow to have the display torn down, The Blaze reported.
Let me state the Obvious.
Individually, our military consists of Warriors.  They are True Sheepdogs.  I am a Sheepdog.  And I am a Silverback.  I don't doubt our Warriors.  They are great men and women of honor and courage and sacrifice.  Because of one small point: they VOLUNTEERED.  They were not drafted.
That said, our military administration — from many officers right up to the JCS and above, consist of outright political pussies.  Many of them are Hacks, Perfumed Princes and Lesbian Princesses, and couldn't care one whit about the Average Troop.
This is just one case in point.
Because: where is the ARGUMENT?  Where is the PUSHBACK?
Right.
There isn't any.
BZ