You would expect no less from an historically-blue and Leftist state such as Massachusetts, having hosted such stellar luminaries as John Friggin' Kerry, Ted Kennedy, the Kennedys in general, Elizabeth Warren and even Mitt ("I'm not sure I really want this presidency") Romney.  More on Elizabeth Warren later, the bint.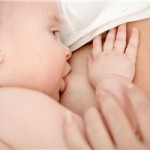 From Breitbart.com:
Feds Ask Massachusetts to House Illegal Immigrants at Unused Shopping Malls
by Tony Lee
Massachusetts Governor Deval Patrick (D) said that the Obama administration asked whether his state had facilities to house up to 1,000 illegal immigrant children at military bases or unused shopping malls.
On Friday, Patrick announced that he proposed two military bases where illegal immigrants can be housed. He said Joint Base Cape Cod in Bourne and Westover Air Base in Chicopee would have "spaces for children to sleep, eat, play and go to school," and "the average stay for children sheltered there would be 35 days." He said the federal government would pick up the tab.
Patrick said the illegal immigrant children will "need age-appropriate toys and books" and the "company of responsible adults, especially those who speak Spanish." He also said the state may work with the federal government, in addition to "faith and refugee organizations."
I'd formerly decided to table this topic for a while, but circumstances dictate that I may as well address it now: here is where some people of faith and I part ways drastically.
Including Hugh Hewitt and me.
He says: "Make the border kids American."  I say: his suggestions will not help this country.  The United States was not set up to become the farrow bucket to the world.
Some young Journalistas have said this is an influx unprecedented.  Not precisely: there was the slam of Vietnamese from the 70s following Vietnam, and the Marieli boat lift courtesy of James Earl Carter.  But this flood from the southern border is unprecedented in that DC has no intent to make it stop.
In fact, no illegals were allowed into this country between 1924 and 1952.
Very few people protested then.
I say now: move these illegals right around and back from whence they came.  The Inn is full.  The US cannot be the repository for the world's ills.  The No Vacancy sign should be illuminated in its finest neon stance.
I believe in national sovereignty.  I believe in closed borders, which help establish and keep national sovereignty.  I do not believe it is the job of the United States of America to take in every person from every surrounding or distant country.  It is the job of the United States to keep itself sovereign which means it can be free and independent.
For now, those persons "fleeing" South America and Mexico are fleeing pretty much what Mr Obama and Leftists want to establish — a Leftist and/or Socialist state.
So: if these Leftist/Socialist regimes are so superior to what exists in the United States, why is it that people want to "flee" them and enter the US?
Politicians:
Cowardice asks the question: is it safe?
Expediency asks the question: is it politic?
Vanity asks the question: is it popular?
But conscience asks the question: is it right?
Right for the nation or right for some individuals?  Thinking: demography is prophecy.
I am not willing to make the United States another Third World armpit, as seems to be advocated by Hugh and any number of Leftist "Progressives."
Enough is enough.
BZ