From the UKMirror.com:
Nice 'terror attack': Horrifying footage shows moment truck ploughs into screaming Bastille Day crowd killing dozens

by Keyan Milanian

A scene of devastation was left on the sea front in Nice after what is believed to have been a terror attack.

Bloodied bodies were left strewn across the street in scenes of horror.

According to witnesses, a lorry driver ploughed into revellers along the Promenade des Anglais in Nice, southern France.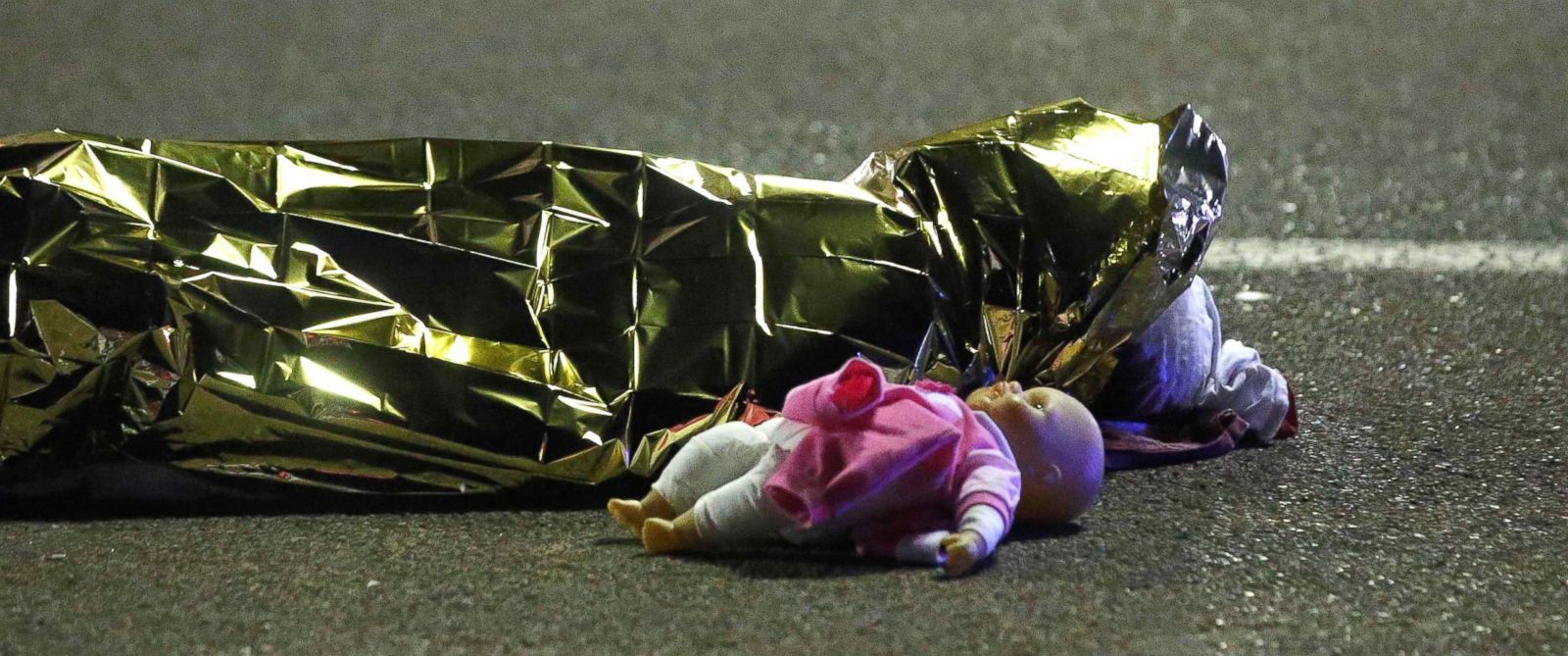 Francois Hollande immediately — and correctly — labeled the attack a terrorist event.
The driver of the truck that killed at least 80 people in Nice on Thursday evening was a 31-year-old resident born in Tunisia, according to French newspaper Nice Matin.

The attack occurred when the driver plowed through a crowd celebrating Bastille Day during a firework display along the city's waterfront. He drove for more than a mile before being shot dead by police, according to French Interior Ministry spokesperson Pierre-Henry Brandet.

Heavy weapons and grenades were found inside the truck.

French newspaper Le Figaro reports that driver fired at the crowd as he drove.
There is going to be much more to this story.  One thing conspicuously absent?  The murderer was a Muslim.
Our Mr Obama said the incident "appears to be" a terrorist attack.
Nice certainty, Mr Obama.
BZ