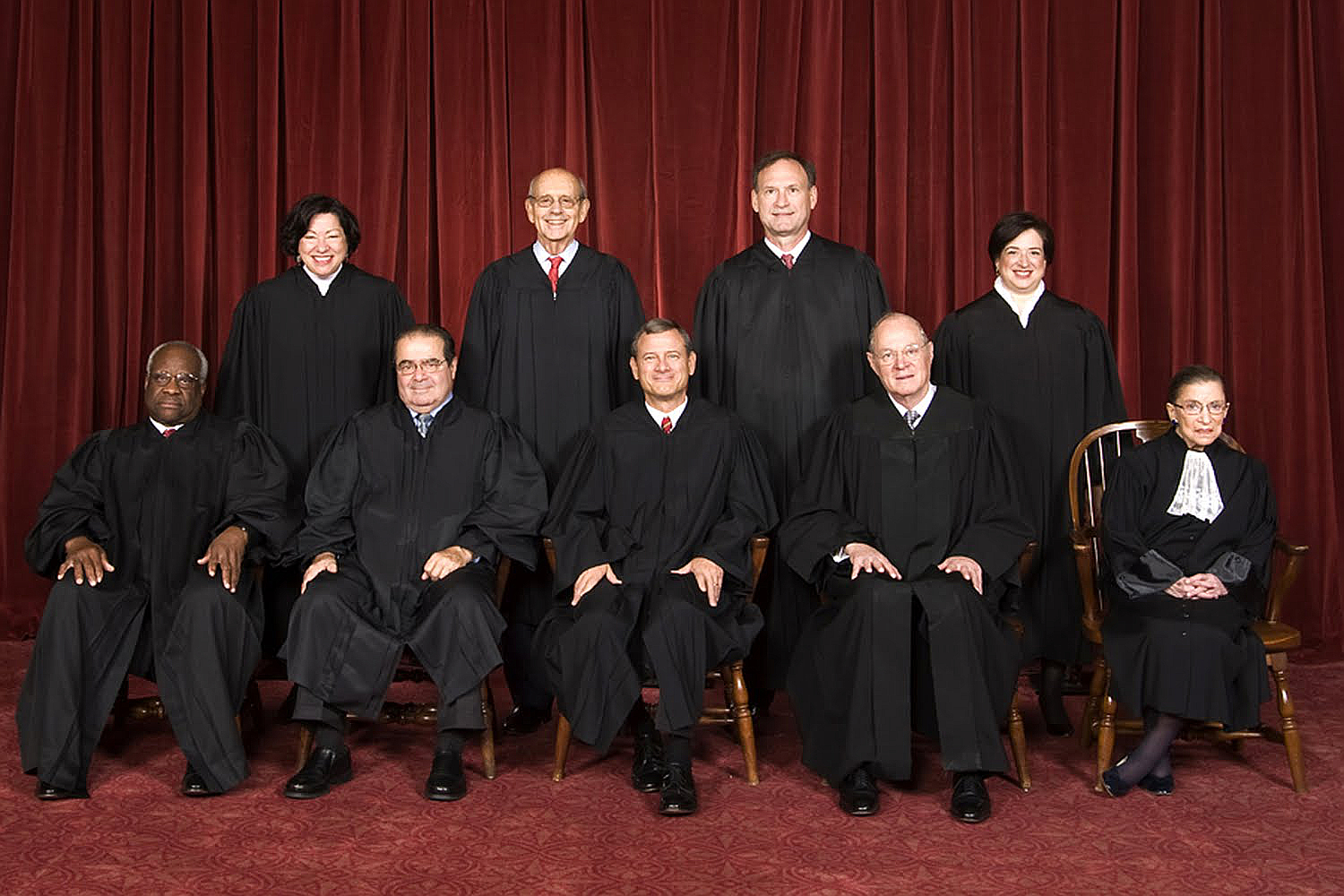 Goose and gander, anyone?
You, of course, realize that the Supreme Court of the United States wouldn't deign to sully its hands with the lowly healthcare afforded the Proles and Serfs and Groundlings of this fine nation — having deemed, twice now — that ObakaKare is the law of the land.  Hok-ptui! on ObakaKare, they say.
And with that, a Texas representative has come up with his own novel solution for arrogance, because SCOTUS happens to be exempt from same.
From TheHill.com:
House bill would force the Supreme Court to enroll in ObamaCare

by Mark Hensch

A House Republican on Thursday proposed forcing the Supreme Court justices and their staff to enroll in ObamaCare.

Rep. Brian Babin (R-Texas) said that his SCOTUScare Act would make all nine justices and their employees join the national healthcare law's exchanges.

"As the Supreme Court continues to ignore the letter of the law, it's important that these six individuals understand the full impact of their decisions on the American people," he said.

"That's why I introduced the SCOTUScare Act to require the Supreme Court and all of its employees to sign up for ObamaCare," Babin said.

Babin's potential legislation would only let the federal government provide healthcare to the Supreme Court and its staff via ObamaCare exchanges.

"By eliminating their exemption from ObamaCare, they will see firsthand what the American people are forced to live with," he added.
Yes, ladies and gentlemen.
Goose and gander.
BZ