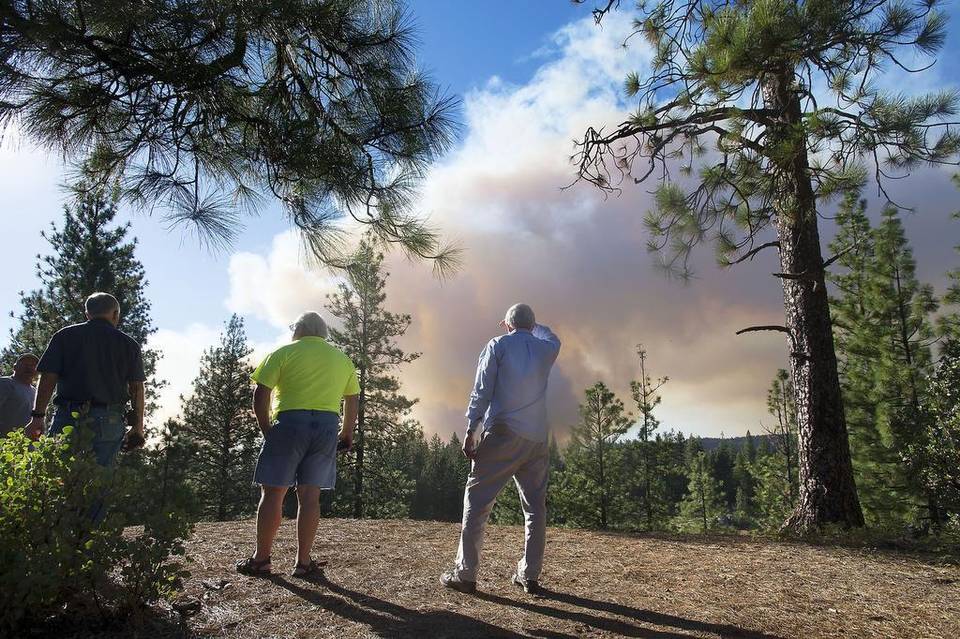 For reference, please see my last post.
From Yubanet.com:
Lowell, Nevada-Yuba-Placer Unit, Cal Fire. IMT 1 (Zombro). Two miles west of Gold Run, CA. Timber. Extreme fire behavior. Evacuations, road, area and trail closures in effect.

July 26, 2015 at 9:42 AM

CAL FIRE: Investigators are no longer looking for the vehicle of interest in connection with the Lowell Fire in Nevada Co. Thanks for all the tips!

July 26, 2015 at 9:20 AM

Air Attack just placed the resource order for today. Those are resources available to the incident. Helicopters will placed on the head on the fire, together with the DC 10. There is a strong potential to keep the fire confined in its current footprint due to calmer winds, higher humidities and sufficient resources. Air Attack recommends attacking the head of the fire hard and attempt to keep it from spreading further north.

4 S2 Tankers (the same type as the tankers positioned at Grass Valley Air Base)
1 VLAT Very Large Air Tanker
1 HelCo (Helicopter coordination)
2 Type 1 tankers
3 Type 2 helicopters
3 Type 1 helicopters

July 26, 2015 at 8:54 AM

CAL FIRE Update: Fire Behavior calmed down a little throughout the night, but there is still a major concern at the head of the fire. The fire is burning rapidly in a northerly direction in the Steep Hollow Creek Drainage. Access to the fire is very challenging, but hundreds of firefighters are actively battling the fire in the air and on the ground.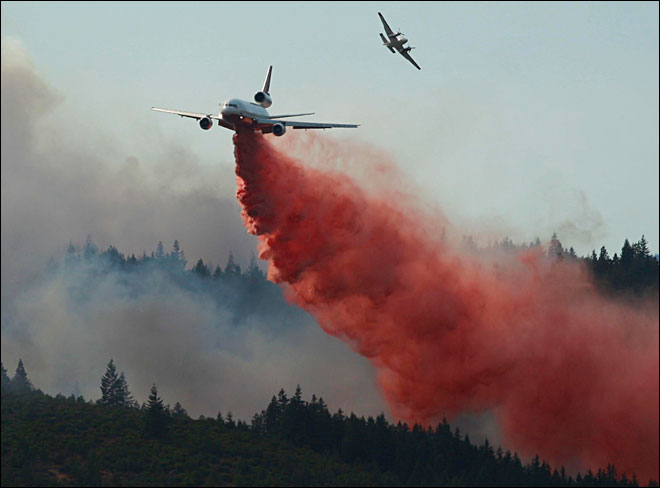 The best news?  They're bringing in the KC-10, a huge converted commercial jet aircraft with a massive retardant capacity.
SacBee.com now indicates the fire is smaller than originally estimated, as an aircraft was able to accurately scan the fire's size via infrared mapping.  The fire now appears to be heading west, which is generally away from my town.  If it decides to turn, however, and go northeast up the canyon, I could be directly in the path.
More information as available.
BZ