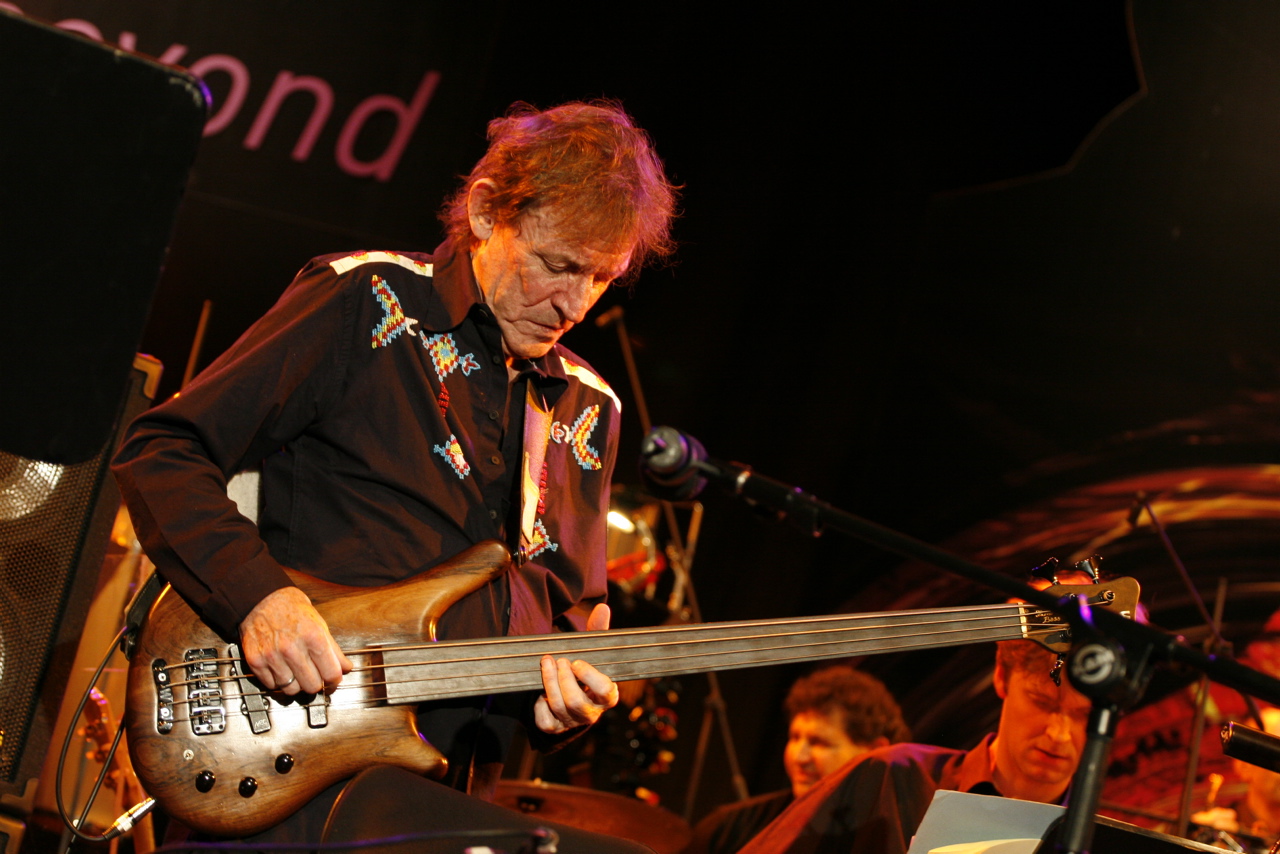 One of my all-time favorite bass players — who since 1976 embraced the fretless bass (made by Warwick, but Bruce originally played a Gibson EB-3 with Cream), passed away Saturday at the age of 71, of liver failure, at his home in Suffolk, England, with family about him.  Bruce had already been the recipient of a liver transplant in 2003, and he almost died because of organ rejection.
Born in Scotland in 1943, Jack Bruce gained his celebrity as the lead vocalist and bass player for the short-lived power trio Cream, with a young Eric Clapton on guitar and the incredible Ginger Baker on drums.  Cream lasted from 1966 to its breakup in 1968, with only three major albums under their belt, and an abbreviated fourth live album.
From there, Jack Bruce played with a host of artists and became a member of other smaller groups.  He also issued a number a solo albums.
He reunited in May of 2005 with Eric Clapton and Ginger Baker, as Cream, in order to play live at the Royal Albert Hall and Madison Square Garden.  Bruce was recovering from his liver transplant, and Ginger Baker played through terrible arthritis.  I have the DVD of these concerts and, frankly, the performances are absolutely splendid.
Let's be frank: the playing of Jack Bruce is the reason that many young musicians decided to take up the bass instead of electric guitar.
God bless you sir, millions of people enjoyed your playing and you were an inspiration to all who aspired to take up the electric bass guitar as a musical instrument.
Here, Jack Bruce's first solo album, "Songs For a Tailor" (1969) is hosted in its entirety:
BZ