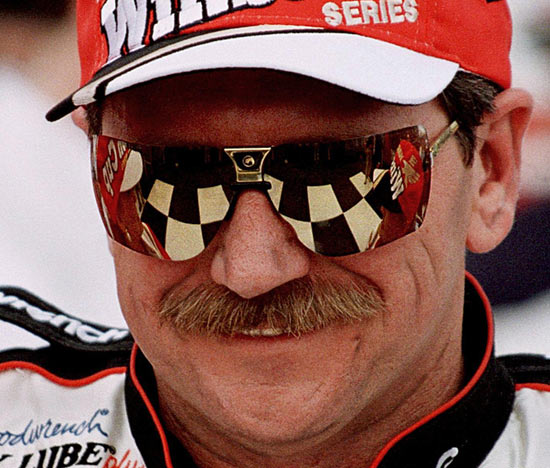 The Intimidator, #3, died in his black Chevrolet on this day in 2001, at age 49.
Few people believed he could have died due to that seemingly-small collision.  However, he perished from a basilar skull fracture in Turn 4 of the final lap of the Daytona 500.
The longest-lasting result of Earnhardt's death was the mandatory inclusion of the HANS device in all NASCAR vehicles.
The Intimidator is dead; long live The Intimidator.
BZ
Last interview here: