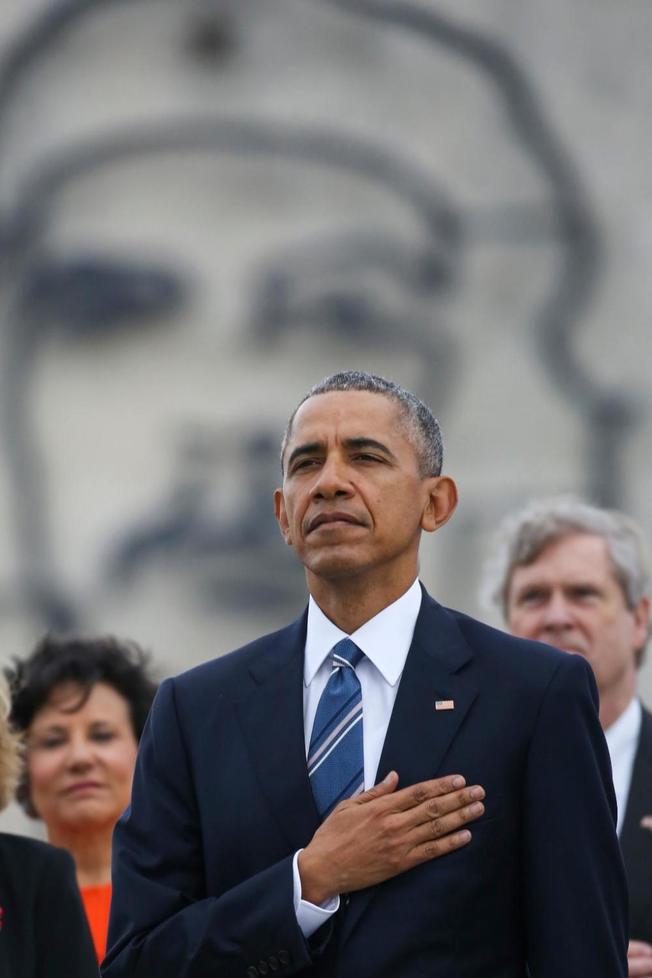 NO.  Of course he didn't, nor will he.  Good ol' Obaka, with Che Guevara behind.  That's how incredibly ignorant Mr Obama is of what Guevara said and stood for.  More on that in a moment. **
To bring up the issue of an American cop killer acquiring refuge in Cuber might "upset" the two despots of Cuber.  Can't have that.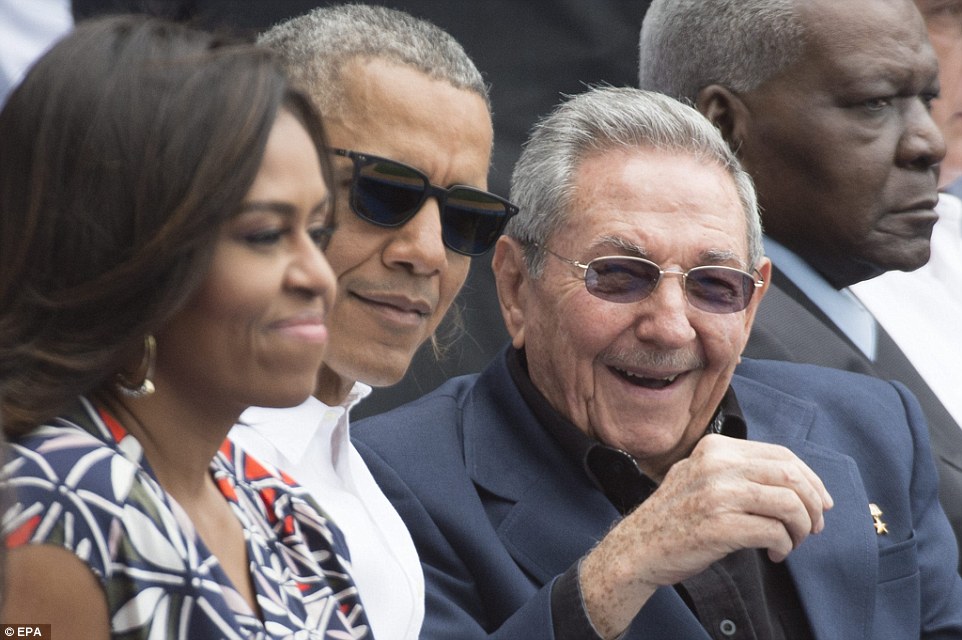 Michelle and Hussein with Smiling Raul Castro.  Good times.
So while Belgium blows up, Obama ensures he attends a nice baseball game in Cuber.  It's important that our president does "the wave" with the rest of the crowd.
Will Obama Demand Cuba Hand Over Fugitive Cop-Killer?

by Tom Winter

White House officials would not tell NBC News whether President Obama will raise the issue of 70 fugitives from U.S. justice — including convicted cop-killer JoAnne Chesimard — who are hiding in Cuba when he meets Cuban leaders during his visit to the island.

Chesimard, who fled to Cuba in 1984 after escaping from a New Jersey prison in 1979, was convicted of the 1973 execution-style murder of New Jersey State Trooper Werner Foerster. She is on the FBI's Most Wanted International Terrorists list, and is the most notorious of a group of criminals and violent radicals who have sought refuge in Cuba since Fidel Castro took power.

Other fugitives include Willie Morales, who blew off his own hands while making bombs for a Puerto Rican independence group, and Victor Manuel Gerena, the alleged "inside man" in a $7 million armored car robbery.
Uh, no.  No.  He didn't ask.  He was too entranced with the Castros, baseball and dancing.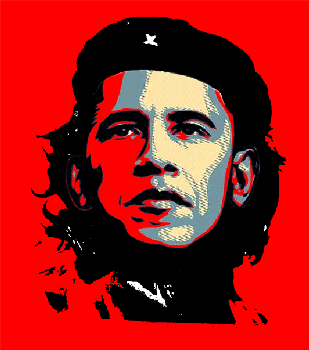 ** Let's now go back to Che Guevara, the idolized Leftist reactionary that Barack Hussein Obama was ever-so-pleased to be photographed before.
Let's display a quote from said Che Guevara.
"The Negro is indolent and lazy, and spends his money on frivolities…"
— Che Guevara
So wait.  Barack Hussein Obama is standing before and is — by doing so — tacitly approving of the "revolutionary" Che Guevara?  The racist Che Guevara?
True.  Barack Hussein Obama is that ignorant of history.  He embraces a racist.
Che Guevara, the Argentinean communist who fermented revolutions in Cuba and the Congo, was finally dispatched by the Bolivian forces in 1967. Some 42 years later — long after the specter of revolutionary communism ceased to hound most of mankind — Che appears to be having the last laugh. His image is ubiquitous in the West — adorning the shirts and bags of an affluent but historically illiterate generation. Prince Harry, third in line to the British throne, was spotted wearing a Che t-shirt few years ago. This year's "Icons" collection by Belstaff (an Italian clothing company) contains a "Che Guevara replica jacket."

Che Guevara, as Alvaro Vargas Llosa shows in The Che Guevara Myth and the Future of Liberty, was a megalomaniac and a murderer. Embarrassingly for the young idealists sporting his image, he was also a racist, a homophobe and an anti-Semite. "The Negro is indolent and lazy," Che opined about his Congolese comrades, "and spends his money on frivolities, whereas the European is forward-looking, organized and intelligent." Ignorance about the real Che is universal. Thus, Angola's capital of Luanda boasts a Che Guevara Street and the South African capital of Pretoria may soon be graced by a street of the same name.
Obama isn't stopping there.  Oh, no, not by a wide margin.  He wants to import thousands more Muslims into this country, according to the WashingtonExaminer.com:
White House wants increase of Syrian refugees

by Paul Bedard

The White House is quietly pushing for an increase in refugees from Syria, despite new concerns raised by state and county officials that federal help is often missing when they arrive.

President Obama's assistant for immigration policy told a task force set up by the National Association of Counties that the U.S. is eyeing a bigger role to help alleviate the growing crisis.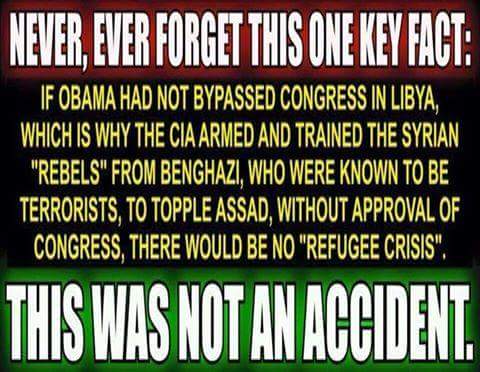 Further, there were 680,000 green cards issued to migrants from Muslim nations from 2009 to 2013 — and will issue another 680,000 green cards to migrants from majority-Muslim nations in the coming five years.
Unless we replace the resident of the Spite House.
Who completely believes he is the smartest man in the room.  Any room.  All the time.  No matter who else is present.  Please click the link above and read the article completely.
In the meantime, the "smartest man in the room" learns absolutely nothing from history and cannot see that he is attempting to duplicate the European Model when, in fact, Europe is in the process of shedding that model.
Because it doesn't work, and it isn't working.
BZ