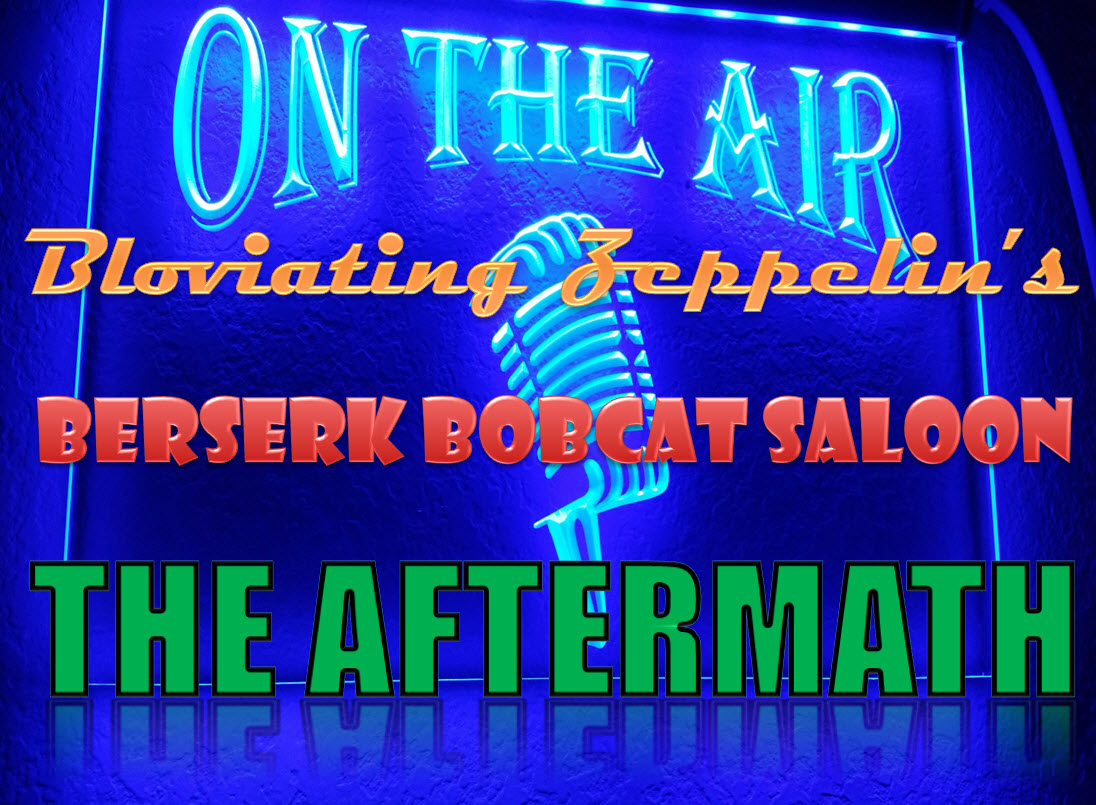 My. That's a long headline.
Broadcasting behind enemy lines in Occupied Fornicalia from the Belly of the Beast, the Bill Mill in Sacramento, Fornicalia, I proffer my thanks to the SHR Media Network for allowing me to broadcast in their studio and over their air twice weekly, Tuesdays and Thursdays, as well as appear on the Sack Heads Radio Show™ each Wednesday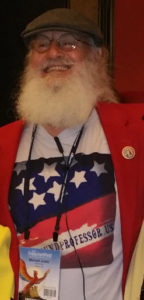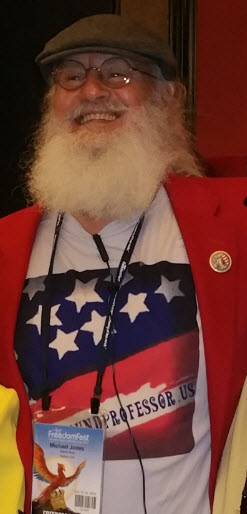 evening.
We spent the first half hour with our new standard Thursday guest, the Underground Professor, Dr Michael Jones, an actual Constitutional scholar who told us about the difference in ConLaw, as in stare decisis (law involving primarily precedence) vs historical considerations. Hillsdale College students can run circles around Harvard and Yale students because of this. As Dr Jones said, "baby boomers are surrendering the interpretation of the Constitution to Millennials."
Nice beard dude. Ahem. I am frequently confused with the Underground Professor, as his obvious stand-in.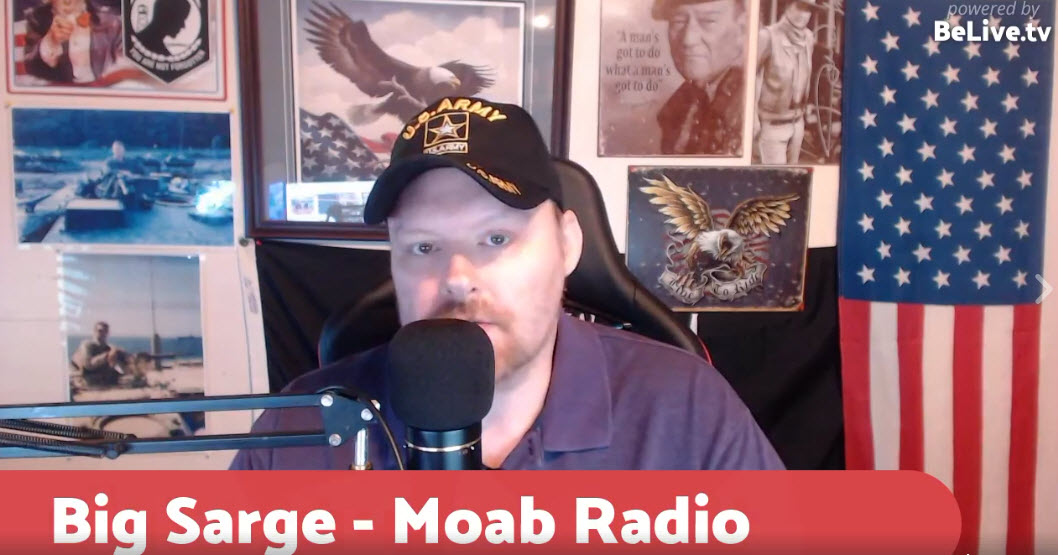 We then spent the rest of the show speaking to Big Sarge, the creator and host of MOAB Radio who can be found on Twitter @MOABRadio101 and on Facebook here from Harrisburg, Pennsylvania. Big Sarge is a massive supporter of veterans, Conservatives, Sheepdogs of all models and stripes.

Please note: I didn't play one audio cut Tuesday night — there was just great talk — and I did the same exact thing Thursday night because the talk was just SO. DAMNED. GOOD. This is a massive precedent for me. It has never happened before because, frankly, I revere my audio cuts and how I comment on them. My audio tabs are howling in protest. I simply say: nothing succeeds like success.
Tonight in the Saloon:
I spoke to the Underground Professor, Dr Michael Jones;
I spoke to Big Sarge of MOAB Radio;
That's all you need to know.
If you care to listen to the show in Spreaker, please click on start.
Listen to "BZ's Berserk Bobcat Saloon, "The Aftermath," Thursday, August 3rd, 2017″ on Spreaker.
If you care to watch the show on YouTube, please click on start.
Next Tuesday's show will feature renowned suspense/thriller author TERRENCE McCAULEY who has written over eight books and has his own Amazon Author Page here.
And please, if you wish to help veterans, Terrence has pledged that every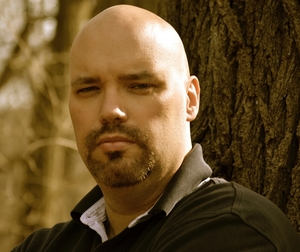 sale of his novella THE DEVIL DOGS OF BELLEAU WOOD goes straight to the Semper Fi Fund.
Look: buy a book. Help a vet.
Please join me, the Bloviating Zeppelin (on Twitter @BZep and on Gab.ai @BZep), every Tuesday and Thursday night on the SHR Media Network from 11 PM to 1 AM Eastern and 8 PM to 10 PM Pacific, at the Berserk Bobcat Saloon — where the speech is free but the drinks are not.
As ever, thank you so kindly for listening, commenting, and interacting in the chat room or listening later via podcast.

Want to listen to all the Berserk Bobcat Saloon archives in podcast? Go here. Want to watch the past shows on YouTube? Please visit the SHR Media Network YouTube channel here.
BZ