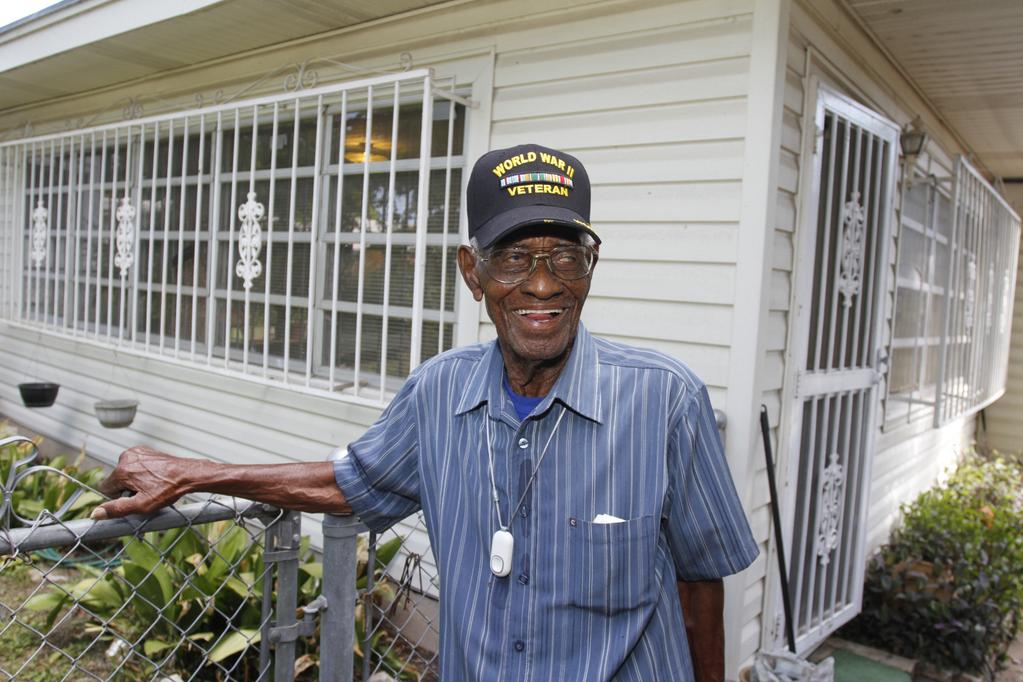 He's 108 years old.
And he smokes and drinks.
From YahooNews.com:
Richard Overton, America's oldest living veteran, participated in the Veterans Day parade in Austin, Texas, on Tuesday, posing for selfies from the passenger seat of a slow-moving car along the parade route.
Chances are, the 108-year-old World War II veteran began the day like any other: on the porch, smoking a cigar, sipping a cup of coffee stiffened with whiskey.
"I drink whiskey in my coffee. Sometimes I drink it straight," Overton told CNN last fall. "I smoke my cigars, blow the smoke out — I don't swallow it."
Overton, who was born on May 11, 1906, in Bastrop County, Texas, served three years in the U.S. Army, with stops in Hawaii, Guam, Palau and Iwo Jima.
Yeah.  Just a few insignificant stops along the way.
BZ