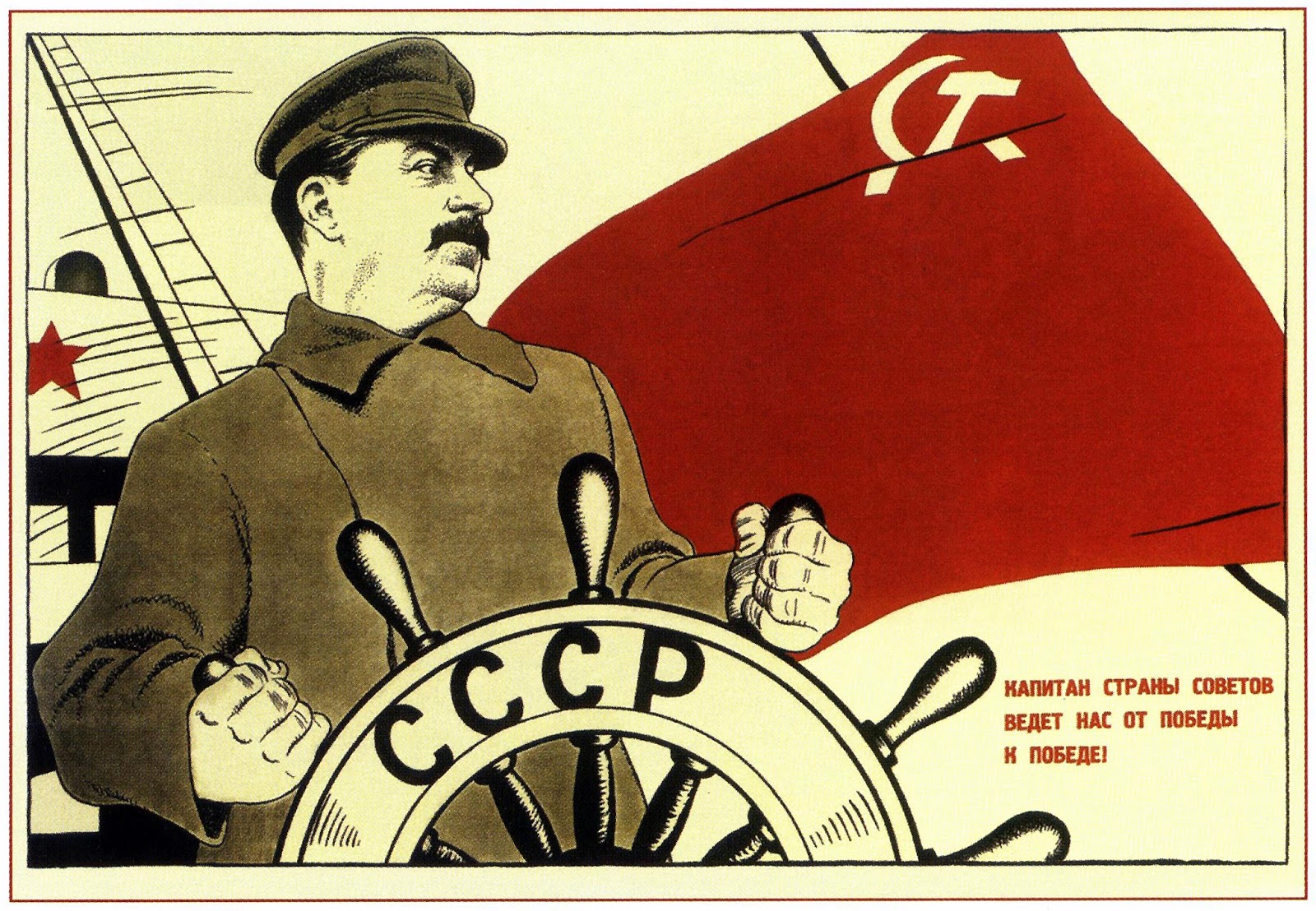 First, from the WashingtonTimes.com:
Millennials would rather live in socialist or communist nation than under capitalism: Poll

by Bradford Richardson

'This troubling turn highlights widespread historical illiteracy in American society'

The majority of millennials would prefer to live in a socialist, communist or fascist nation rather than a capitalistic one, according to a new poll.

In the Victims of Communism Memorial Foundation's "Annual Report on U.S. Attitudes Toward Socialism," 58 percent of the up-and-coming generation opted for one of the three systems, compared to 42 percent who said they were in favor of capitalism.

The most popular socioeconomic order was socialism, with 44 percent support. Communism and fascism received 7 percent support each.

Marion Smith, executive director of the Victims of Communism Memorial Foundation, said the report shows millennials are "increasingly turning away from capitalism and toward socialism and even communism as a viable alternative."
Thank you very much, American "educators" (I bandy that term quite very loosely), Leftists, Demorats and, naturally, the American Media Maggots for doing such a spectacular job of disseminating your staggeringly-slanted, agendized bias. Your lies are working on the mush-minds of our youth.
"This troubling turn highlights widespread historical illiteracy in American society regarding socialism and the systemic failure of our education system to teach students about the genocide, destruction, and misery caused by communism since the Bolshevik Revolution one hundred years ago," Mr. Smith said in a statement.
This very interesting point:
Millennials were the only age group more likely to say America's economic system "works against me" rather than "works for me." Gen Z had the most positive impression of the economy, with 66 percent saying it "works for me," although many of them have yet to enter the workforce.
On that note, we recently noted 100 years of Communism. From WSJ.com:
100 Years of Communism—and 100 Million Dead

by David Satter

The Bolshevik plague that began in Russia was the greatest catastrophe in human history.

Armed Bolsheviks seized the Winter Palace in Petrograd—now St. Petersburg—100 years ago this week and arrested ministers of Russia's provisional government. They set in motion a chain of events that would kill millions and inflict a near-fatal wound on Western civilization.
The revolutionaries' capture of train stations, post offices and telegraphs took place as the city slept and resembled a changing of the guard. But when residents of the Russian capital awoke, they found they were living in a different universe.
And then all the buttery political fun began.
Although the Bolsheviks called for the abolition of private property, their real goal was spiritual: to translate Marxist- Lenin ist ideology into reality. For the first time, a state was created that was based explicitly on atheism and claimed infallibility. This was totally incompatible with Western civilization, which presumes the existence of a higher power over and above society and the state.
Now you begin to see the clouds parting, yes? Western civilization, i.e. more and more citizens in the United States, eschew the existence of a higher power like some tin idol named "godd" or "Bill" or "Berford." As far as they are concerned, all good things come from The State in terms of our government with one major, vitally-important exception: those damned pesky papers called our "foundational documents" like the US Constitution and the Bill of Rights.
They are, like, so totally uncool, dude.
The Bolshevik coup had two consequences. In countries where communism came to hold sway, it hollowed out society's moral core, degrading the individual and turning him into a cog in the machinery of the state. Communists committed murder on such a scale as to all but eliminate the value of life and to destroy the individual conscience in survivors.
Note this:
In a 1920 speech to the Komsomol, Lenin said that communists subordinate morality to the class struggle. Good was anything that destroyed "the old exploiting society" and helped to build a "new communist society."
Starting to sound a bit familiar?
This approach separated guilt from responsibility. Martyn Latsis, an official of the Cheka, Lenin's secret police, in a 1918 instruction to interrogators, wrote: "We are not waging war against individuals. We are exterminating the bourgeoisie as a class. . . . Do not look for evidence that the accused acted in word or deed against Soviet power. The first question should be to what class does he belong. . . . It is this that should determine his fate."
Then there's this disturbing part that today's educators and students miss entirely — perhaps the most disturbing.
Such convictions set the stage for decades of murder on an industrial scale. In total, no fewer than 20 million Soviet citizens were put to death by the regime or died as a direct result of its repressive policies. This does not include the millions who died in the wars, epidemics and famines that were predictable consequences of Bolshevik policies, if not directly caused by them.

The victims include 200,000 killed during the Red Terror (1918-22); 11 million dead from famine and dekulakization; 700,000 executed during the Great Terror (1937-38); 400,000 more executed between 1929 and 1953; 1.6 million dead during forced population transfers; and a minimum 2.7 million dead in the Gulag, labor colonies and special settlements.

To this list should be added nearly a million Gulag prisoners released during World War II into Red Army penal battalions, where they faced almost certain death; the partisans and civilians killed in the postwar revolts against Soviet rule in Ukraine and the Baltics; and dying Gulag inmates freed so that their deaths would not count in official statistics.

If we add to this list the deaths caused by communist regimes that the Soviet Union created and supported—including those in Eastern Europe, China, Cuba, North Korea, Vietnam and Cambodia—the total number of victims is closer to 100 million.
Then this fact — not a suggestion, but a fact:
That makes communism the greatest catastrophe in human history.
Yay Communism.
What is it I've said for years? "Everybody always thinks they can do Socialism/Communism better than the last guy." Except: it never works.
Also this, ripped from today's screaming headlines about the opinions regarding "freedom" (hok-putui, such a nasty word) on today's university campuses, from of all places the WashingtonPost.com:
A chilling study shows how hostile college students are toward free speech

by Catherine Rampell

Here's the problem with suggesting that upsetting speech warrants "safe spaces," or otherwise conflating mere words with physical assault: If speech is violence, then violence becomes a justifiable response to speech.

Just ask college students. A fifth of undergrads now say it's acceptable to use physical force to silence a speaker who makes "offensive and hurtful statements."

That's one finding from a disturbing new survey of students conducted by John Villasenor, a Brookings Institution senior fellow and University of California at Los Angeles professor.
We already know about speech being the "same" as violence according to Leftists.
In August, motivated by concerns about the "narrowing window of permissible topics" for discussion on campuses, Villasenor conducted a nationwide survey of 1,500 undergraduate students at four-year colleges. Financial support for the survey was provided by the Charles Koch Foundation, which Villasenor said had no involvement in designing, administering or analyzing the questionnaire; as of this writing, the foundation had also not seen his results.

Many of Villasenor's questions were designed to gauge students' understanding of the First Amendment. Colleges, after all, pay a lot of lip service to "freedom of speech," despite high-profile examples of civil-liberty-squelching on campus. The survey suggests that this might not be due to hypocrisy so much as a misunderstanding of what the First Amendment actually entails.
The most shocking?
For example, when students were asked whether the First Amendment protects "hate speech," 4 in 10 said no. This is, of course, incorrect. Speech promoting hatred — or at least, speech perceived as promoting hatred — may be abhorrent, but it is nonetheless constitutionally protected.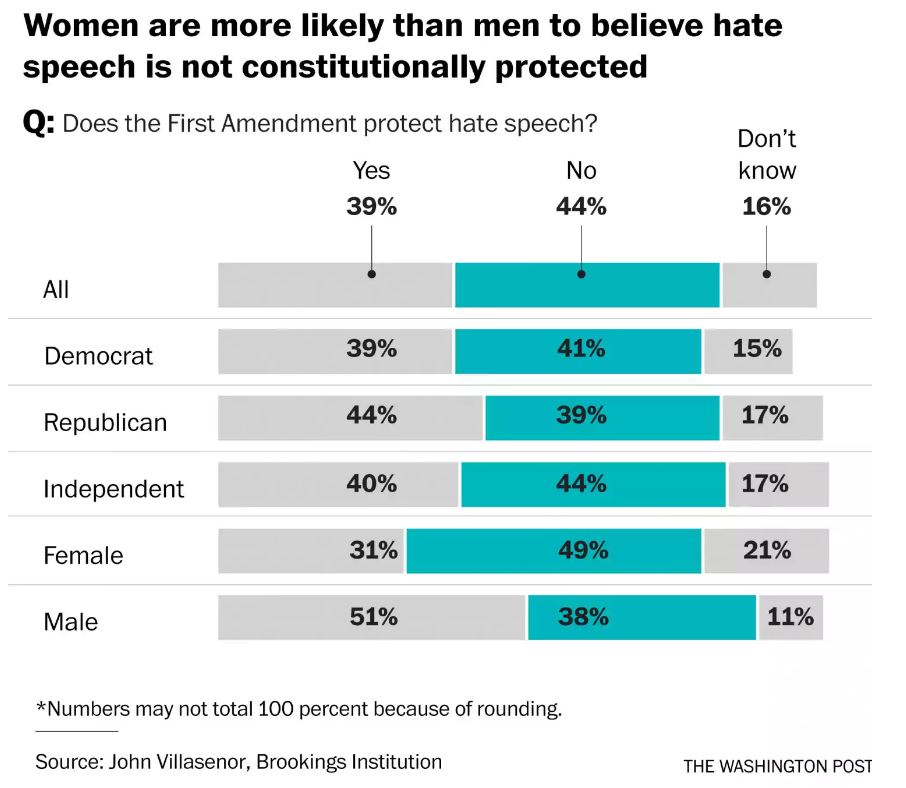 Freedom of speech "important"? Nah.
Since were on the subject of polls, another poll no one else will reveal to you, from my blog post via JihadWatch.org:
51% of U.S. Muslims want Sharia; 60% of young Muslims more loyal to Islam than to U.S.

by Robert Spencer

Really, what did you expect? A considerable portion of U.S. domestic and foreign policy is based on the assumption that Islam in the U.S. will be different: that Muslims here believe differently from those elsewhere, and do not accept the doctrines of violence against and subjugation of unbelievers that have characterized Islam throughout its history. But on what is that assumption based? Nothing but wishful thinking. And future generations of non-Muslims will pay the price.

51% of Muslims living in the U.S. just this June (2015) told Polling Co. they preferred having "the choice of being governed according to Shariah," or Islamic law. Or the 60% of Muslim-Americans under 30 who told Pew Research they're more loyal to Islam than America.
These are all clues. These are all indicators of America in the desperate grip of those who wish to tear this country apart from within. Presently there is an active attempt to install mob rule in the United States utilizing not just overt violence, but a highly-funded, organized and systematic undermining, overtaking, eliminating and rewriting of our fundamental founding documents, our history in written form, in oral form, in photographic form and in physical form.
Universities, once admirable towers of higher learning and critical thought now tolerate none of it. The past two generations are shockingly willing to relinquish almost every freedom they possess — to have the government, when it deigns so, to sell those freedoms back. More and more the government is disinterested in such a sale. It simply wants to acquire and keep the power and control.
Is it for this that 500,000 Americans died in the Civil War — so we can become slaves of the government? Do the 1.5 million American deaths during service in war time mean nothing? Must we do it all over again? Historical Alzheimers? Must we go out of our way to prove George Santayana correct anew?
"Those who do not remember the past are condemned to repeat it."
Communism and Socialism have been tried numerous times in numerous — dozens — of countries in the past two centuries. It always fails. And every new dictator thinks that, in the past, it simply wasn't "done right." As I wrote, they believe they are the ones who can "do it right" this time. Then they fail and kill hundreds if not thousands if not millions of their own countrymen.
If there is one lesson the communist century should have taught, it is that the independent authority of universal moral principles cannot be an afterthought, since it is the conviction on which all of civilization depends.
Is the US condemned?
BZ