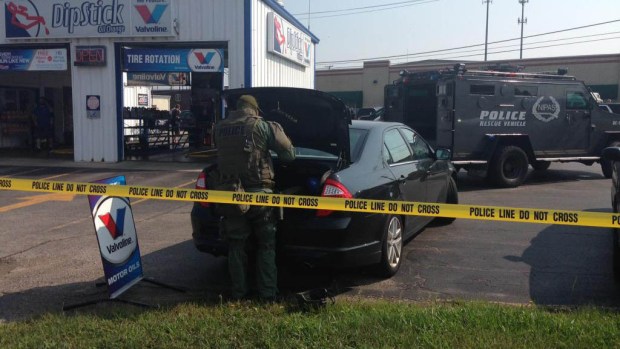 From Breitbart.com:
Police Searching for Suspects After Cop Shot and Killed in Chicago Suburb

by AWR Hawkins

Police in the northern Chicago suburb of Fox Lake are on a manhunt for three suspects after an officer was shot and killed during the morning hours of September 1.

According to CBS Chicago, "Lake County Sheriff's Det. Chris Covelli said, around 7:50 a.m., the officer radioed he was pursuing three suspects, after looking into their 'suspicious activity.' Police lost radio contact with the officer, who was later found with a gunshot wound."

Police indicate that the trio consists of two white males and one black male. CBS Chicago points to "unconfirmed reports" that the trio may have taken the fallen "officer's gun and pepper spray."
"Send everybody you possibly can… officer is down."
So tell me again, Juan Williams, that Black Lives Matter isn't a hate group and that their influence is completely insignificant.
BZ