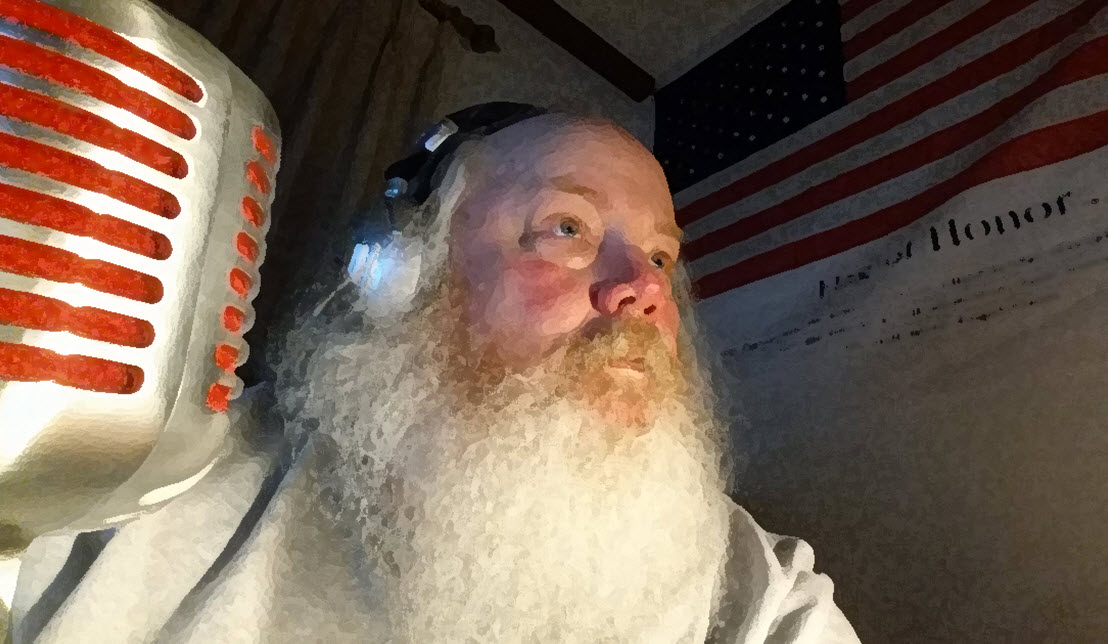 My thanks to the SHR Media Network for allowing me to broadcast in their studio and over their air twice weekly, Tuesdays and Thursdays, as well as appear on the Sack Heads Radio Show™ each Wednesday evening.
Tuesday night at the Saloon we discussed:
BZ proves himself prescient and pats himself on the pate;
I gab about Gab.ai — is it worth gabbing about?
BZ reveals how he got fleeced for $6,000 by Apple's Macintosh IIcx in 1989;
Happy Stories: armed employee crept behind an armed suspect, foiling a robbery;
California judge blocks Trump's attempted removal of sanctuary city money;
This CA judge, William Orrick, raised $200,000 for Barack Hussein Obama;
We discuss detainers vs holds vs warrants regarding illegal aliens;
WHY is President Trump asking all 100 senators to meet with him Wednesday?
Iranian ship comes within 1,000 feet of US destroyer in Persian Gulf;
Byron York's "Trump's first 100 Days; an Executive Success";
AG Jeff Sessions knows how to fund President Trump's border wall;
Ted Cruz knows how to fund President Trump's border wall;
How and why BZ got terrible tinnitus then and now;
France: it's going to be Marine Le Pen vs Emmanual Macron;
BZ slaughters and continues to slaughter the name Macron;
Where does Antifa really come from? The 30s, Brown Shirts vs Black Shirts;
What's at stake for France? The survival of Western civilization in Europe;
EU media setting up reasons for a potential Macron loss: it's RUSSIA;
France has been turned into a hell hole by Muslims;
The Main Event: Berkeley PD should be completely ashamed of itself;
We go 15 minutes into BZ Overtime and conclude the Berkeley PD issue.
Listen to "BZ's Berserk Bobcat Saloon, Tuesday, April 25th, 2017" on Spreaker.
Please join me, the Bloviating Zeppelin (on Twitter @BZep and on Gab.ai @BZep), every Tuesday and Thursday night on the SHR Media Network from 11 PM to 1 AM Eastern and 8 PM to 10 PM Pacific, at the Berserk Bobcat Saloon — where the speech is free but the drinks are not.
As ever, thank you so kindly for listening, commenting, and interacting in the chat room or listening via podcast. Thanks again to Mary Brockman, who manages to keep the chat room engaged and growing but who, because of the unanticipated overtime, had to miss my live final rant.

Want to listen to all the Berserk Bobcat Saloon archives in podcast? Go here.
BZ